Elli Dixon Success Story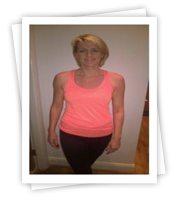 1. Why did you choose HFE to deliver your training?
My initial choice was based on the look and feel of the website, in my opinion it was far superior to other sites that I had looked at. When I spoke to team in the office, they were very friendly and answered all my questions and appeased any worries that I had at that time.
2. What did you enjoy most about your course?
Definitely the practical weekends! Meeting everyone else on the course really made the experience worthwhile, they were from so many backgrounds and all different ages and personalities, yet all like minded with one common goal in mind.
Simon, the course tutor was very aware that we were all different and managed us all really well, I'm sure that we were a handful at times! The sessions were intensive, fun and packed with lots of information- we took away so much from each of them.
3. How would you rate the quality of teaching provided by your course tutors?
The teaching provided was fantastic; both the online and practical weekends were great!
4. To what extent did you feel supported during the home-study phase of your course?
Initially I don't think I used the telephone/online support as much as I could have, but once I got into my stride however, Gregg's response to my calls and emails was first class, this really helped.

Coming up to and during my exams he was a great support and he really helped me get through the written /theory exams.
5. How would you rate the teaching and learning materials provided to you?
The online Learner Management System was brilliant, really really helpful! The ongoing assessments helped set the mark for how you understood a particular section or subject before moving onto the next one. The books were also great, easy to understand and the whole package set you up well for the final exams.