Lindsey Davies Success Story – Manchester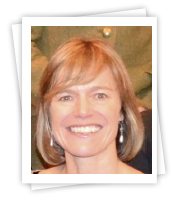 What is your background with exercise and fitness training and why did you choose the course you did?
I've always been interested in keeping fit and qualified in the ETM aerobics level 2. However, following a ski accident and a subsequent knee injury I started looking for an alternative form of exercise. hence my love for Pilates was born!
Why did you choose the course you did?
I was looking for a flexible and affordable way of learning which also had a strong emphasis on a structured practical element. I found that the HFE course met my needs for this.
Why did you choose HFe to deliver your training?
I looked at various options but felt that HFE offered a good support network for learning the CYQ qualifications.
What did you enjoy most about your course?
I enjoyed meeting like minded people on the practical weekends. There was a real sense of support for each other. The training weekends were also well structured and organised.
What did you find most challenging about your course?
I found the anatomy and physiology aspects of the course the most challenging.
HFE staff were fantastic, supportive and helpful in every aspect.
How would you rate the quality of teaching provided by your course tutors?
Excellent. Both Martyn, readily at the end of the phone to offer tuition and advice and Yvette, who ran the practical instruction weekends are both superb teachers.
To what extent did you feel supported during the home-study phase of your course?
Lots of support was given. I would recommended setting up regular weekly phone calls right from the start to keep yourself focused. Nothing was too much trouble for Martyn.
How would you rate the teaching and learning materials provided to you?
Very good. The manual can be a little overwhelming at the beginning but there are mock tests and a visual learning site to supplement them.
What is your current role?
I have started teaching Pilates in a private boarding school and have a contract to begin in the local sports centre.
What are your future training and career plans?
I plan to do further workshops using the different Pilates equipment. I'm also interested in developing a cardio/Pilates class.