Nicola Robinson Success Story – Manchester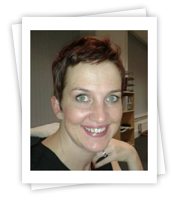 What is your background with exercise and fitness training and why did you choose the course you did?
I am completely new to exercise and fitness training having only attended various classes over the last 4 years as a participant. Over the course of the last year my passion for Pilates and Yoga really built up and I found myself attending daily classes. Having suffered with back pain for many years I found that regular Pilates classes kept all of my pain at bay so I felt that teaching would be a chance for me to show others how Pilates can benefit you having firsthand experience.
Why did you choose the course you did?
I did a lot of research into what course would be right for me, I knew that Pilates was the most beneficial exercise for me personally and I felt that being able to attend Yoga, Zumba etc was only made possible by my Pilates practise so the passion was there for me to be able to want to teach it!
Why did you choose HFE to deliver your training?
I needed a course that would fit round my family life, having a 5 year old daughter aswell as a full time 9-5 role I was very conscious of my time or lack of it! HFE enabled me to study from home with online learning and provided all of the teaching aides I needed. Having jut 5 days to commit to out of my weekends during the course also did not encroach too much into my family commitments and my husband and daughter were very supportive!
What did you enjoy most about your course?
The weekend training courses were great fun. It was a chance to meet other students and build friendships and network and also to get advice on teaching as well as being very informative.
What did you find most challenging about your course?
Having never been 'academic' I found the idea of completing the Anatomy and Physiology exam really challenging and quite a scary prospect! However after receiving the study guides I found the books to be well written, the diagrams easy to follow and the online tutorials were brilliant to listen to and work in line with the books and I was very pleased when I passed my exam.
The online access was great with options of either audio or interactive learning which I found really useful.
How would you rate the quality of teaching provided by your course tutors?
Yvette and Vince were amazing on the course. They were honest in their feedback and very encouraging throughout the exams and practical work. They made it fun which is really important to me.
To what extent did you feel supported during the home-study phase of your course?
Martyn was always available for support either via the phone or email – the flexibility of being able to access his help quickly or arrange specific times to discuss things was a real help and very calming to know for those last minute panics!
How would you rate the teaching and learning materials provided to you?
The learning materials were sent to me within a day or two of signing up – they included everything I needed for the course and I can see me using them for many years to come. The online access was great with options of either audio or interactive learning which I found really useful.
What is your current role?
I am currently a Sales Administrator for a building supplies company.
What are your future training and career plans?
I am planning on running Pilates classes at the weekend to build up my experience and I hope that having the qualification will enable me to build a whole new career path! I am very keen to continue my learning and specialise in back pain and pre and post natal Pilates and I will use HFE for this without question.