Rebecca Shaw Success Story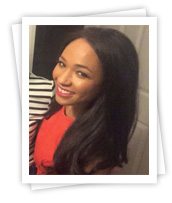 What is your background with exercise and fitness training?
I currently work in marketing, where I am lucky enough to have a really good fitness centre. I have been going to the gym there with my work friends for three years, which is where I first developed my interest in exercise and fitness training. I started to enjoy being in the gym more than being in the office, so decided to pursue a career in this field and become a personal trainer.
Why did you choose HFE to deliver your training?
The Level 2 and 3 HFE course was recommended to me by an owner of a gym. The apprentices that work in his gym completed the same qualification with HFE.
What did you enjoy most about your course?
I enjoyed the practical aspects of the weekends in Manchester. I liked meeting new people and learning from the course tutors. I also enjoyed learning about nutrition, something of which I didn't know a lot about.
What did you find most challenging about your course?
The Anatomy part of the course was most challenging for me, particularly the muscles. I found understanding insertions and origins really difficult!
How would you rate the quality of teaching provided by your course tutors?
The course tutors are excellent, not only were they knowledgeable but they were also extremely friendly. As someone who has never worked in the fitness industry before, I asked a lot of questions. They were always patient with me and willing to go over anything that I didn't understand.
To what extent did you feel supported during the home-study phase of your course?
I felt incredibly supported during the home-study phase of the course. My support tutor Dan was always available over email and over the phone. We had regular phone calls scheduled, which really helped particularly if I was struggling to understand certain areas of the course. Dan was always willing to explain and go over things with me.
How would you rate the teaching and learning materials provided to you?
I found the books really useful. I liked the diagrams, which enabled me to understand and visualise what I was learning about. The online materials were also really good, specifically the mock tests. My only recommendations for improvements would be to show the correct answers in the online mock tests when you answer a question wrong.
What is your current role?
I work in Marketing at the University of Liverpool.
What are your future training and career plans?
I am going to start training clients at weekends and in the evenings, before leaving my current role to work as a self-employed personal trainer full time. I can't wait!