Internationally Recognised Qualifications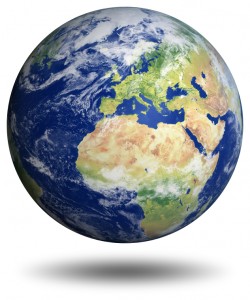 If you are considering working abroad as a fitness professional, it is important that you ensure that your qualifications are internationally recognised. Currently, there is still a great deal of confusion in the active leisure sector about which qualifications are and are not recognised overseas.
The Register of Exercise Professionals, or REPs, is the professional body that regulates the qualification and professional development activities of the UK fitness sector. Practising fitness professionals must therefore ensure that the training they receive is delivered by a REPs approved training provider, and by doing so they will ensure that their training aligns to the National Occupational Standards (NOS).
REPs certificate two broad levels of programmes in the UK, awarding body qualifications (YMCA Awards, Active IQ, City & Guilds etc.) and professional development certificates. Awarding body qualifications are automatically issued with 20 REPs points and directly align to the NOS. Professional development programmes however can accrue a maximum of 16 REPs points, and are not considered qualifications as far as gaining entry onto the Register and insurance are concerned. It is therefore imperative that anyone looking to become a fitness professional ensures that they achieve the appropriate awarding body qualification to maximise their potential for employment both in the UK and abroad. Just because a course carries the REPs logo doesn't mean that it is a qualification.
The International Confederation of Registers for Exercise Professionals, or ICREPs, is a partnership between registration bodies and as such seeks to facilitate the recognition of health and fitness qualifications internationally. It also sets an minimum standard of operation that all register partners must conform to.
Currently, the following countries operate exercise registration bodies that are partners of ICREPs – as such qualifications approved by any of these bodies are transferable and recognised in each of the partner countries:
United Kingdom- Register of Exercise Professionals (REPs) – UK
Ireland- Register of Exercise Professionals (REPs) for Ireland
Europe- The European Register of Exercise Professionals (EREPs)
Australia- Fitness Australia
New Zealand- Register of Exercise Professionals (REPs) – New Zealand
South Africa – Register of Exercise Professionals (REPs) – South Africa
United Arab Emirates – Register of Exercise Professionals (REPs) U.A.E
Canada – Register of Exercise Professionals (REPs) – Canada
Transferring Your REPs Membership
There are currently a number of reciprocal agreements in place between each of the above registration bodies whereby members of one professional body can be transferred to another. If for example you were to relocate to Australia, you could apply to have your UK REPs membership transferred to Fitness Australia, and this will assist with getting your qualifications the appropriate recognition. The application process is relatively simple, and requires the submission of a current REPs membership certificate, or a letter of International Portability from the registration body.