ISO9001 Accreditation
Health and Fitness Education (HFE) has a reputation for both 'quality' and 'excellence' – this reputation is the product of our sustained success in delivering teaching, learning and assessment services to the health and fitness sector.
To further demonstrate our commitment to matters of quality and continuous improvement, HFE has achieved the ISO9001 (2008) Certification (UK/01/1315438521) which confirms that our practices and procedures are in-line with the 'international standards for best practice.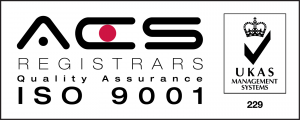 What is ISO 9001?
The ISO 9001 Standard defines the International Organisation for Standardisation (ISO) criteria for excellent quality management practices. Essentially the standard is a universal benchmark for quality!
More specifically, the ISO 9001 Standard requires an organisation to demonstrate how it is able to:
meet its customers' needs
improve customer satisfaction levels
continually improve its service provision
satisfy regulators (where relevant)
The ISO9001 standard is supported by philosophy of continual business improvement in order to better achieve the above objectives. The flow chart below illustrates some of the policies, procedures and practices that form the basis of the 9001 Standard.