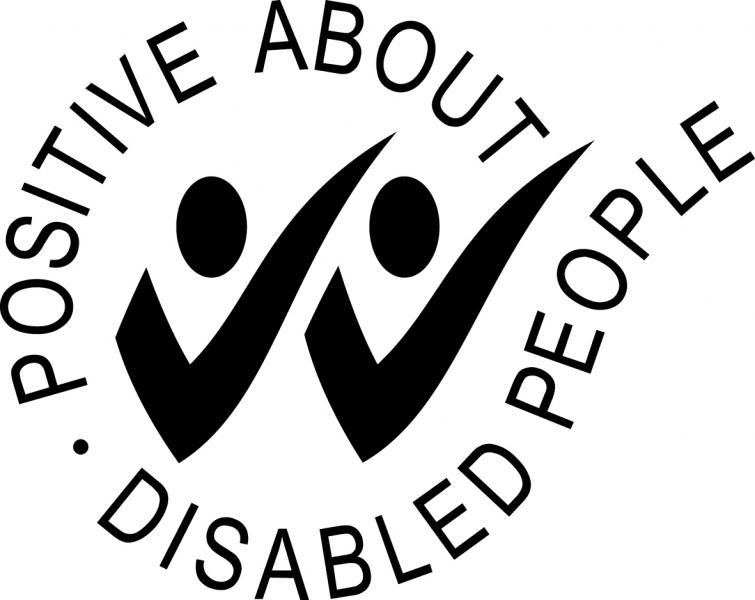 Positive About Disabled People
Here at HFE we are firmly committed to issues of equality and fairness. Our recruitment and screening practices are fully accessible and inclusive – we literally are positive about employing people with disabilities. During our recruitment and selection process, we assess candidates on their merits and as such focus on what can be done rather than what can't!
Like any organisation, we are legally bound by the Equality Act (2010) to ensure that we do not discriminate, directly or indirectly, against people who have disabilities. However, to further demonstrate our commitment to supporting and employing those who are disabled, we've pledged to take action to ensure that all of our recruitment and employment policies, procedures and practices align with the principles of the 'Positive about Disabled People scheme operated by Jobcentre Plus.
We, therefore, attest the following:
Commitment 1: to interview all disabled applicants who meet the minimum criteria for a job vacancy and to consider them on their abilities.
Commitment 2: to discuss with disabled employees, at any time but at least once a year, what you can both do to make sure they can develop and use their abilities.
Commitment 3: to make every effort when employees become disabled to make sure they stay in employment.
Commitment 4: to take action to ensure that all employees develop the appropriate level of disability awareness needed to make these commitments work.
Commitment 5: to review these commitments every year and assess what has been achieved, plan ways to improve on them and let employees and Jobcentre Plus know about progress and future plans.
The two-tick scheme that is represented by the above logo is given to employers based in the United Kingdom that have firmly committed to be bound by the above principles of the scheme in respect of the way they employ, retain and train their employees.
As a company that embraces diversity and celebrates differences between people, HFE is firmly committed to embedding the above principles into all of our employment and recruitment practices.