Writing Opportunities for Fitness Professionals
HFE is looking for passionate, energetic and informed fitnes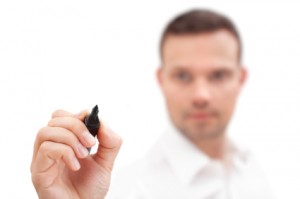 s professionals to help to share their exercise, fitness and nutrition-related knowledge and expertise with our audience.
If you are a qualified fitness professional who is looking to break into the education and training sector, or who wants to become recognised as an authority in the fitness profession, then this opportunity could be just what you are looking for.
We at HFE understand the challenges that face fitness professionals seeking to get their written work published and printed, which is why we'd love to help. With approximately 10,000 visitors each month, the HFE website could be a great forum for you to showcase your health and fitness knowledge and expertise. Furthermore, could promote your articles on any of your social media pages and/website, to give you greater professional credibility amongst your peers and clients.
Get a FREE 1-way Web Link
In return for your hard effort work and contributions, HFE will provide any writer who is able to submit 5 approved articles within any 3-month period with a permanent 1-way back link to their personal website*
Search engine rankings are all about links; the more links you have coming into your site, the better your website will rank. In addition to the number of links you have, the quality of the link is also crucial. Since the HFE website is considered by all major search engines as an authoritative website with an excellent page rank, you can rest assured that any link we provide will have a positive impact on the ranking of your site.
*This opportunity is not available to web-based marketers or search engine optimisers looking to obtain high-quality links to their client's websites. Writers must be able to demonstrate that they can produce genuine content that is worth reading.
To apply for any of our positions, please upload a CV and covering letter to our jobs portal for the respective position. You will find this at jobs.hfe.co.uk