How did you first discover yoga? What about the practice appeals to you the most?
I'd dabbled with yoga in the past, but first fell in love in 2013, when I moved my then design agency out to Morocco. There was a lovely chap there named Olly who, alongside his chef partner in crime Bertie, were teaching rooftop yoga with delicious food to follow. They were after some branding, so we traded services – a brand identity for 6 months of daily yoga classes at sunset. I was genuinely hooked after the first practice. The physical aspect was promising, but what I found particularly profound was the mental clarity and space I felt. I had no doubt from that moment on yoga would be a major part of my life.
What's your favourite pose or sequence, and why?
I'm currently practising Ashtanga yoga in the Mysore teaching style. In a nutshell this is a fixed set of sequential poses combined with powerful breath. Rather than the usual led class, you practice at your own pace and ability, and are assisted by your teacher with adjustments and verbal instruction.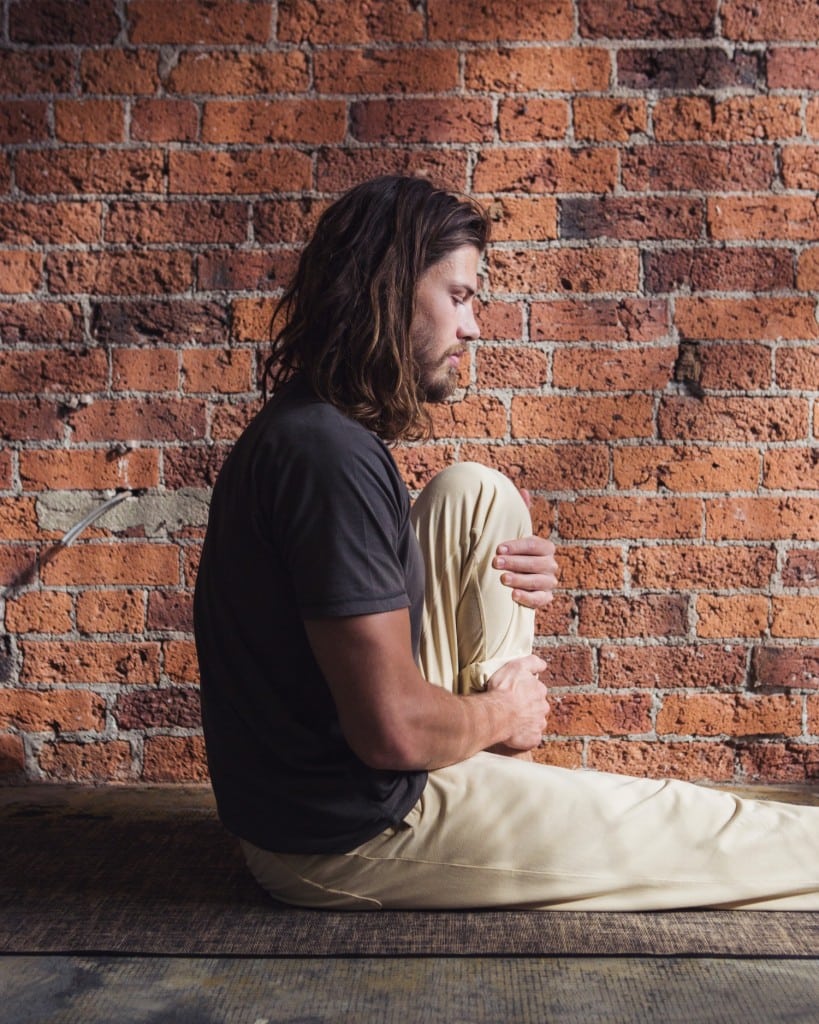 In the past, I've tried everything on the menu, but Mysore has, in a short space of time, made me fall in love with yoga all over again. I also practice Yin yoga once a week as I find it provides a balance to the dynamism of the Ashtanga practice.
What inspired you to start so we flow…? What was the process like starting a business in a very competitive landscape?
There are two parts to this tale…
Yoga has changed my life and my friends and families' lives in countless ways. I genuinely want more men to do yoga and get the same rewards. Hopefully so we flow… can act as a vehicle to inspire men to move more in general, whatever your discipline – yoga, climbing, parkour, callisthenics…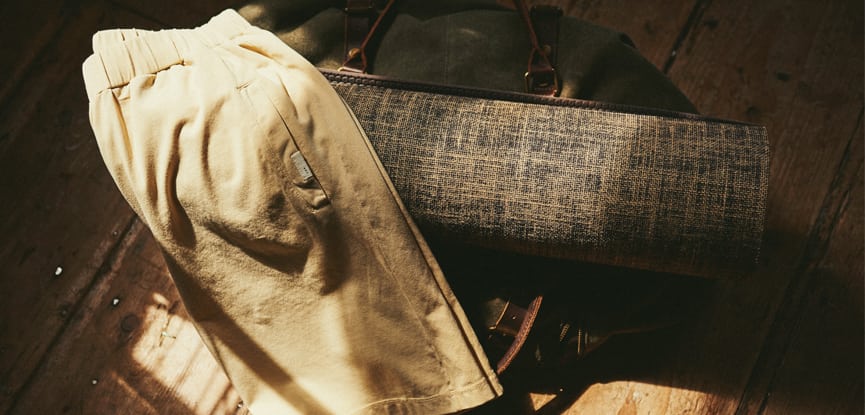 Secondly, I never felt comfortable in sleek, over-branded sportswear. Why couldn't clothing be functional, but with the versatility to wear casually in your day-to-day life? That's why so we flow… isn't inspired by athletic wear, but rather combines the understated aesthetic and construction of British workwear, with a purpose firmly committed to movement and utility.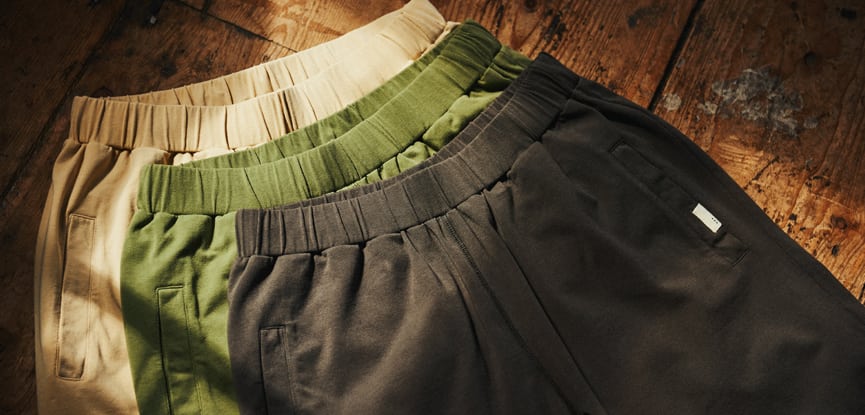 For this reason, I've never really felt like I have direct competition. I try not to look what anyone else is doing too often in an attempt not to quell my instincts or the words of my peers. If people want sportswear they know where to go. If they want chinos and a shirt they know where to go. so we flow… floats around somewhere in-between.
How do you see the brand evolving and growing? Do you have anything immediate in the pipeline?
The main focus at the moment is expanding the message outwards from yoga, and embracing all movement philosophies. The offering is being refined, cut and expanded in different directions based on the lessons I've learnt over the last year. That means we have a load of new timeless pieces coming to the collection – designed for movement in general, with men's best interests at heart. Some of this you will be seeing rather soon.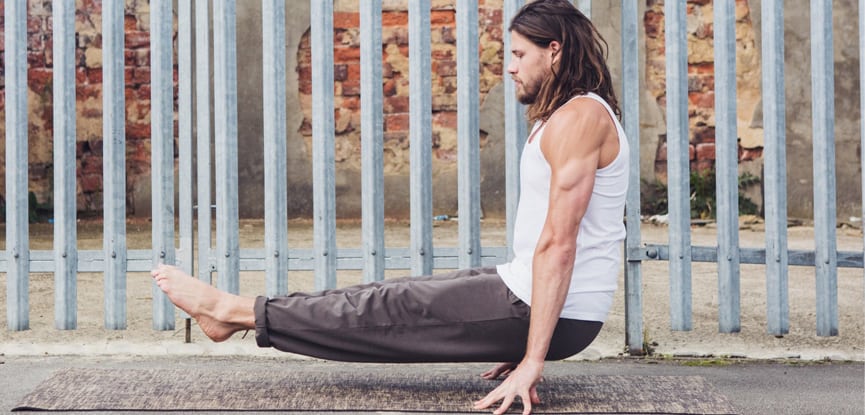 Apart from high-quality clothing, what can be done to further encourage men to get involved with yoga?
Clothing is just the beginning. We want to inspire, teach and simply make it straightforward for men to move. That's why we're rolling out a generous handful of events over 2018. Yoga, callisthenics, free running, climbing, capoeria, tai chi and more, brought to men in an accessible and thoroughly gratifying manner. We'll be collaborating with some incredible movers, speakers, restaurants and venues.
For those out there who are interested in trying yoga, I would suggest nothing more complicated than simply finding a studio near you and dropping in. You never know – something wonderful might just happen.
If you're passionate about yoga and ready to start a career you love, you can enrol onto a yoga teacher training course and start leading your own classes.