Our support systems are the best in the industry because they're tailored to the individual needs of our students. Over the years we've constantly refined our approach to support, carefully listened to feedback, and used this to provide a consistently high-quality service.
The secret of our success is very simple; we're incredibly passionate about this industry and supporting you through your chosen qualification is what really drives us. We know we're playing our part in helping shape the exercise professionals of tomorrow; it's a responsibility we take very seriously.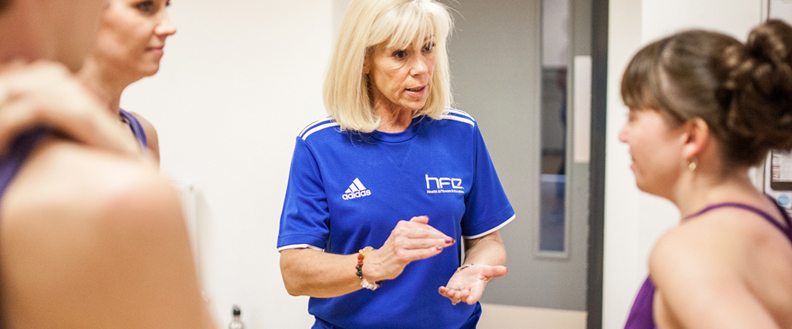 We believe in providing everyone with the support and online resources they need, without compromise. Here are some of the ways we will help you on your journey:
Get in Touch:
Our dedicated learner support tutors are available in a number of ways:
Phone

Email

Text message

Face-to-face
We're also on Facebook and Twitter, seven days a week, so stop by and join the conversation.
Go On, Ask Us Anything
From the moment you enrol on your course, you'll be assigned your very own personal support tutor. They'll serve as your primary contact throughout your studies and will always be ready to help you out. Perhaps you've got a burning question about the skeletal system, or want a bit of advice on how to further your career after you've qualified; ask and it will be answered.
Completely Unlimited Support
Our support systems are available as much as you want, or you feel you need. There are no time limits, caveats, or restrictions. Each student receives their own login to LES (Learner Engagement System), which is accessible 24 hours a day. By phone, text or email, we're also available 9:00 – 18:00 during the week.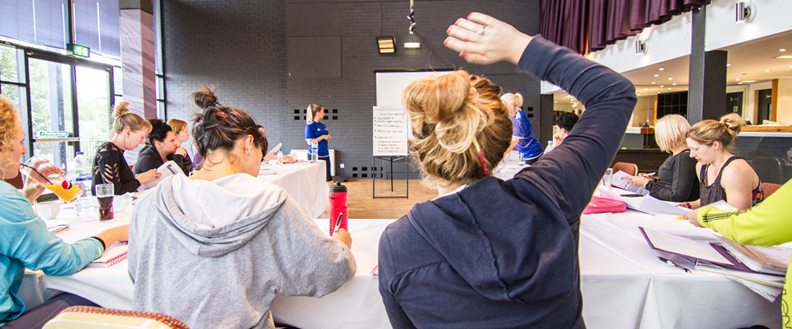 In a typical month, our support team spend over 130 hours on the phone, make over 1,000 outbound calls and receive nearly 800 inbound calls. Some calls only last a few minutes, while others can take anything up to an hour (and sometimes even longer). To us, no question or query is too big or small.
Friendly and Experienced Tutors
You've put your trust in us to deliver a qualification, and the last thing you want to be worried about is the quality of service or level of support you'll receive. Our tutors are respected fitness professionals in their own right, many of whom are still actively working in the industry. Believe us when we say they've been there and done it all before.
We only employ the very best people in the industry, because that's what you deserve. Nobody wants a second-rate anything, especially when it comes to something as important as education.
Industry-Leading Learning Materials
Comprehensive. Accurate. Easy to follow. That sums up our learning materials. Our courses provide access to video content, e-learning resources, a full-colour student manual, and mock exams. Some even have audiobooks, perfect for learning and revising on the go.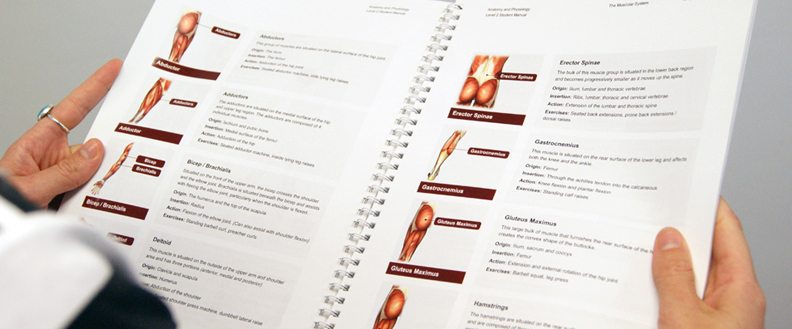 If you'd like a taste of what we offer, have a look at our sample training manuals, produced exclusively in-house.
Comprehensive Online Learning
If you've never experienced distance learning, it can seem intimidating at first. We're here to allay any concerns you may have, however. Backed up by the immense success of our students, we're big believers in delivering courses this way.
One of the greatest benefits to home study is the ability to access materials on the go, anytime and anywhere – as our support tutors often say, "it's like a classroom at your fingertips". Our Learner Engagement System is incredibly versatile and intuitive. Course units are broken down into easily manageable chunks and you'll find an array of worksheets, lesson plans, case studies and revision materials to guide you through. The flexibility of LES allows your tutor to provide instant feedback and highlight areas of the course that still require completing.
It's also a great system that lets students interact with one another. Our community learning forums provide a welcoming place to introduce yourself, post a question, or start a discussion.
Extensive Mock Assessments
Did you know that 87% of our students pass their theory exam first time? That's because we make sure you're fully prepared to deal with even the trickiest of topics. Our mock exams give you the chance to perform a dry run, test out what you've learned so far, and highlight areas where you may still need some support.
Why not get a head start and try one our mock exams right now. You may already know more than you think.