What's your background and how did AquaPhysical and FloatFit originally come about?
Brought up on boats in Dorset and France and spending a year sailing around the Caribbean when I was 15 made me think. I used to ache all over after a day out on the water. My muscles would go into overdrive. A few years ago I thought, why isn't there a board that is specifically designed for exercising on water? So, I came up with the idea of the AquaBase. Together with Tom Whelan, a fitness expert, we have revolutionised pool workouts and are taking the fitness world by storm!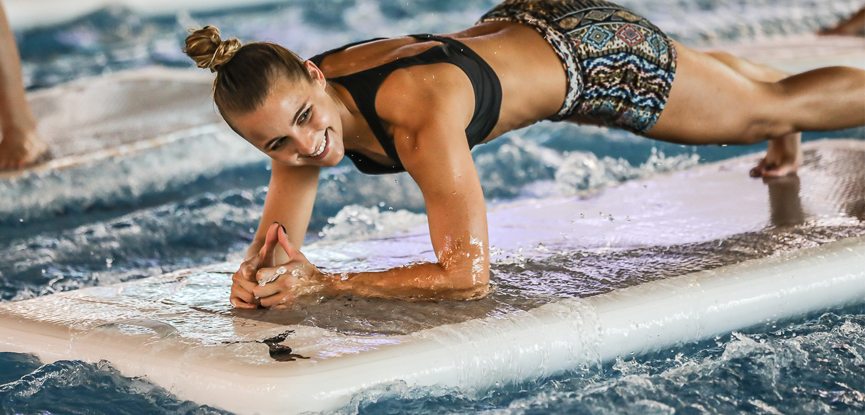 Besides the obvious of being set on water, what else sets FloatFit apart from traditional, studio-based classes?
It's just much more fun! There are so many benefits to exercising on the AquaBase. FloatFit Classes are low impact so great for everyone – even people who are returning to exercise after a gap or an injury. Muscles that are not used are worked – especially intricate stabilising muscles that prevent dislocation.
The main difference though is the environment the classes take place in – the sound and movement of the water creates a completely different atmosphere. The classes have more laughter from the participants than most and there is no time to think about anything else except concentrating on balancing on the board. Great for forgetting all the things that need to be done later! Most people don't even know they are working hard until they wake up the next morning!
You've had no end of positive press coverage since you've started, what have been some of the best bits of feedback and praise you've received so far?
That is a difficult one to answer. We have had so many wonderful things said about the FloatFit Class in many different languages and I am always so pleased to hear them. The highlight for me so far has been running a class for the Team GB Olympic divers and hearing them say that they loved it!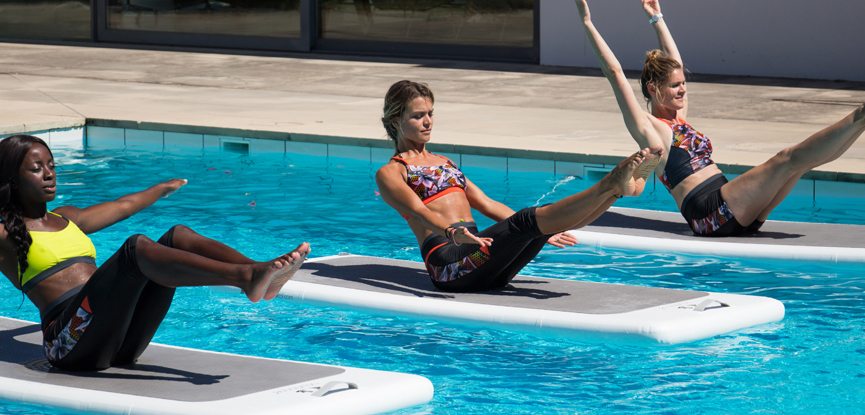 Another great bit of feedback was from one of our Master Trainers who said that in their 16 years as a fitness professional, using the AquaBase was hands down the most fun and effective tool they had had the privilege to teach with.
I also loved a recent quote from Speedo, who we have worked with for almost a year and a half – "AquaPhysical are constantly ahead of the game and delivering to the highest of standards."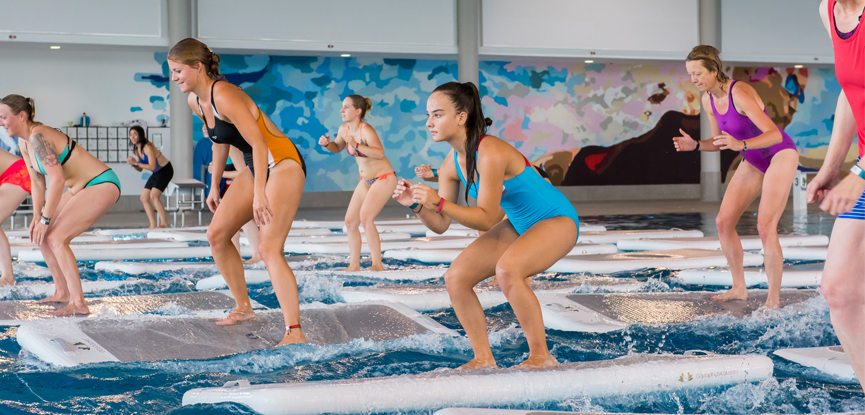 There are currently over 1000 trained FloatFit instructors, why should fitness professionals consider up-skilling and getting qualified to teach FloatFit classes?
It is a great opportunity to be in at the beginning of this new revolution in pool exercise. Making water workouts cool! We are in touch with our instructors regularly and we hear frequently how much fun the classes are for the participants and how effective they are for everyone from inactive to energetic.
As we update the classes monthly there is always something new to add in to keep the classes fresh and interesting. One of the great appeals of FloatFit to fitness professionals is that both the wet and dry side instructors find it equally enjoyable to teach the classes. This makes for a great atmosphere in a leisure facility. A perfect qualification for anyone thinking of a new challenge with the added advantage of being taught in 55 countries in many different types of location too!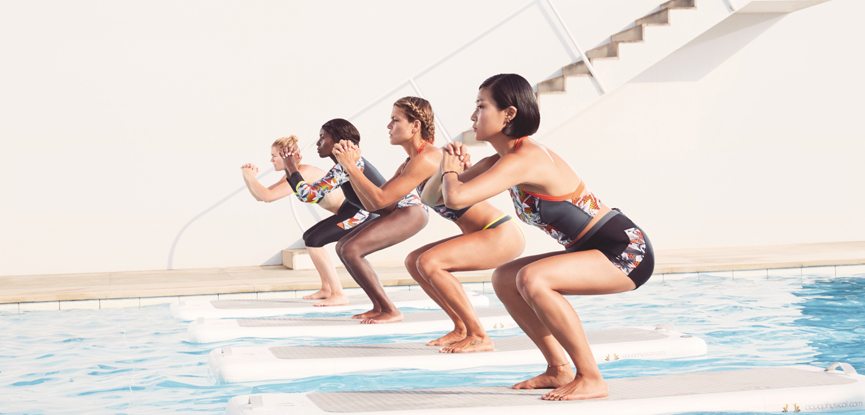 What does the future hold for AquaPhysical? Are there plans to launch any other products or types of classes? Any new countries to branch out into?
We are opening up all the time in new facilities and areas. Several countries in the Middle East, India and Mexico are the next areas FloatFit classes will be starting. We have a lot planned for 2018. New products will be coming as well so keep an eye on our website and social media to keep up with it all.
We expect AquaBase to be standard equipment in fitness facilities globally by 2020. By then FloatFit Classes will be taking place in all corners of the world and seen as a key way to staying or becoming fit and flexible in a fun, challenging and effective way.
Finally, what does your ideal workout look like?
My workouts are all the ones that prepare me for the triathlon I have signed up for next year (it will be my first). Although running outside in the open air is my favourite workout, FloatFit is perfect!