Tell us a bit about how you first got started in fitness
I trained as a dancer and after graduating from university a friend of mine dragged me to a local Zumba class run by an instructor called Lindsay Jay. I was completely hooked and within a few months I did the Zumba fitness course and started my own community classes and taught with Lindsay at fitness events throughout the UK.
You've completed a few courses with HFE, what influenced this choice and how have these qualifications helped you advance?
As well as teaching, I also had a desk job. I wanted to delve more into the fitness industry and eventually step away from the office job, so decided on doing the exercise to music course as another stepping stone. I researched many courses and found that HFE offered the best one for me as it was blended learning, which was perfect to fit alongside my work and it was great value for money.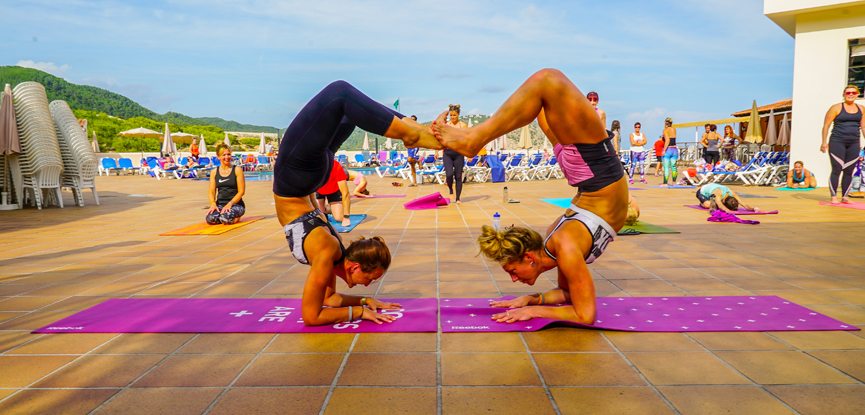 With the ETM qualification, I started teaching in gyms and gained a lot more knowledge and insight into fitness. The following year I also did the Level 3 Yoga Teacher Training Course and absolutely loved it. Again, I gained a deeper understanding of yoga and fitness and developed my personal as well as teaching practice more.
Let's talk about YogaFit. What's the story behind it? How did it come about and what makes it different from other fitness/yoga retreats?
Lindsay (as mentioned above), her brother; Ken (my partner), Lindsay's partner (Ivor) and I all had a similar dream of living in the sun and running retreats. So we followed it and created YogaFit Retreats. We currently all live in Ibiza and run two retreats a year (one at the start of the season in April and one at the end of October) in a hotel on the beach in the north-east of the island.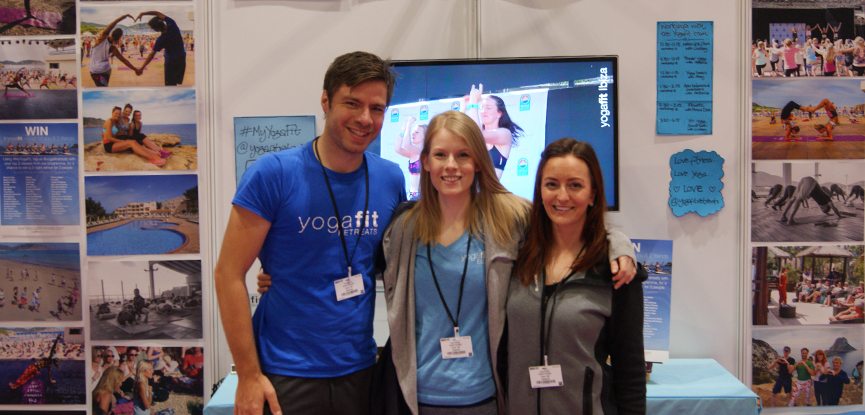 Unlike many retreats on the island who see between 6-12 guests, as we take over an entire hotel we are able to invite more people. In April 2016 we had 125 guests and this was doubled in October 2016 to 250.
We offer a full timetable of classes, from 8am-9pm with yoga, dance, body conditioning, nutrition classes, life coaching, meditation, tai chi, beach fitness and much more, as well as extras including massage, horse riding, quad biking, cliff jumping…you name it, we can probably arrange it for you!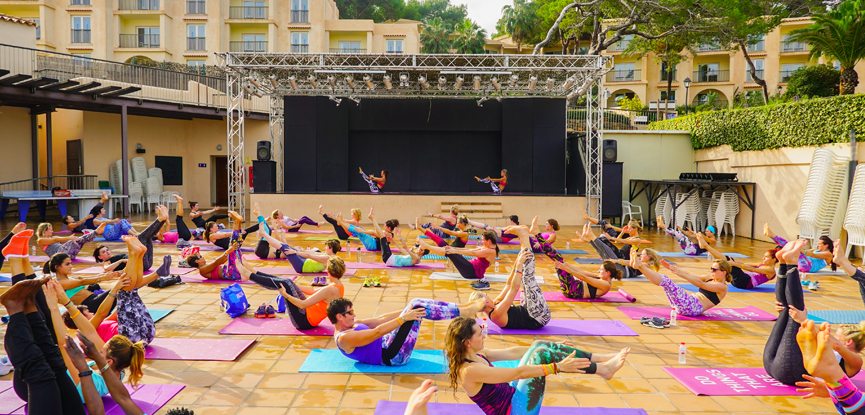 Guests can also choose to come for three, four, five, six or seven days and can choose to do as many classes or as few as they want. They can really personalise their retreat and make it unique to them.
It's obviously popular with those who practice and enjoy yoga, but why do you think more teachers don't branch and run their own retreats, whether that's home or abroad?
It's a lot of work! Over the past year, we came to realise that YogaFit Retreats is starting to become a full-time job for all four of us…and that's with us only running two retreats a year. Obviously, we've done it on a larger scale, but I can't imagine it being easy for anyone initially; finding the right location, marketing, organising the bookings, designing the timetable…everything takes time, faith and a lot of work.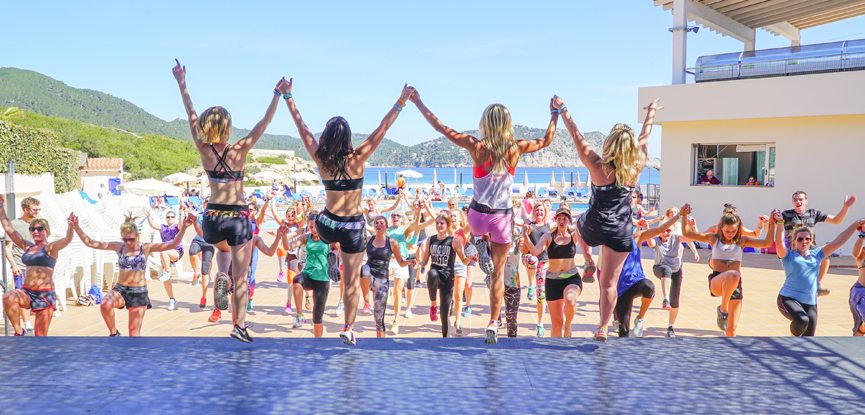 Finally, where do you see YogaFit going in the future? Are there plans to expands, perhaps offer more retreats during the year?
We've been blown away by the amazing feedback that we've had over the past year, so there have definitely been talks of running YogaFit Retreats in other countries and for more weeks of the year, but for now, we're very content and loving the journey we're on!