How to Lead the Way in Sports Massage Therapy
You have a great passion for sports and fitness, what propelled you to study for a degree in sports science?
I have always loved sport. On the recommendation of my high school teacher, I joined the local running club in my early teens and have been active ever since. I didn't really know what to study at University so I decided that if I studied something that I was interested in then I would probably study harder and this led me to a degree in Sports Science. The degree was perfect for me, combining my love of sport with a thorough understanding of how the body reacts during exercise.
After graduating you had a lengthy spell in sales and marketing, what prompted you to take a leap and change careers?
I graduated in 1995 and there weren't many jobs available in sport in those days. Sports science definitely wasn't as popular then as it is now. Whilst deciding which career path to take, I saw a job advertised with Reebok UK. They were looking for a sales rep to visit local independent sports shops to sell their clothing and footwear ranges into retailers.
I applied for the job, got invited for interview and was successful. I worked my way through the ranks with many promotions over 12 years and loved the roles and the challenge that each one of them brought. I have always been driven and had a desire to work for myself but couldn't imagine doing this in a sales environment.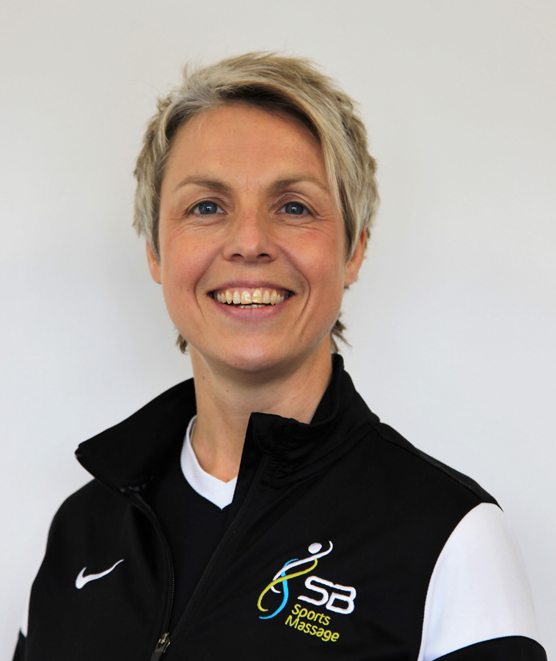 As a serious recreational athlete, I had many physio and massage appointments over the years to help my body through training and competitions. The anatomy and physiology of the body and the way the body moves during exercise has always been a keen interest of mine.
I went back to university to study for an Advanced Diploma in Sports Massage and started to treat friends and family, almost as a hobby. It didn't take long before I was starting to establish a small client base and was seriously starting to consider whether I could make a career out of this industry. I took a leap of faith and decided that I could potentially earn a living out of treating people with massage therapy, helping to cure their pain and discomfort.
I guess I was lucky that, at this stage in my life, I had worked in business for 12 years. This experience had certainly given me an insight into running a business and has given me a set of skills that have developed me on my way to becoming a successful business woman as well as an expert therapist.
Throughout your career you've worked with some big teams and organisations such as British Cycling and England Squash, what have been some of your most notable highlights?
I have been lucky enough to work with some, high-profile athletes in my career to date within some amazing multi-disciplinary sports teams. My most notable highlight is definitely working with the Great British Team at the Paralympic Games in Rio last summer.
I spent three weeks living and working in the Olympic Village in Rio, working within the medical team, with some of the best physios in the world, servicing athletes from all sports with their soft tissue requirements. Having worked part-time as a massage therapist with British Cycling for the last 6 years, I have had the pleasure of working with famous cyclists – Sir Chris Hoy, Mark Cavendish and Jason Kenny. I have also travelled the world with the GB Para-Cycling squad to training camps and competitions.
Considering your wealth of experience and the fact SB Sports Massage is your company, how do you handle recruitment? Do you feel you have an eye for talent when it comes to sports massage?
It is always hard to find good therapists to represent our brand. I have a good relationship with key members of staff at the local Universities and colleges and tend to advertise roles through this network. The interview involves a questions and answers session as well as a practical session. It is important for us to find the right fit of personality in a therapist to suit our team and our client base, as well as find an individual who we can develop with their hands-on skills.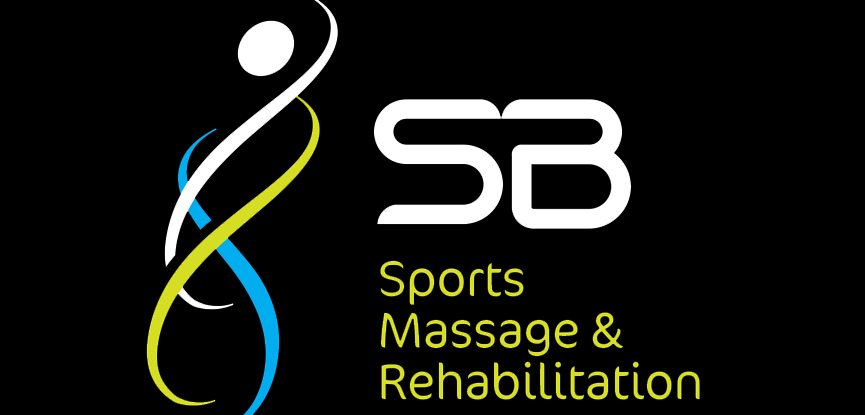 We expect very high standards from our staff in each of our clinics. Every client expects value for money and we strive hard to achieve this through the services we provide.
What practical advice would you give to someone wanting to get into sports massage? Would you recommend fitness professionals in other disciplines (PT, yoga, Pilates etc) consider sports massage as CPD?
The sport, health and leisure industry has evolved so much since I qualified 22 years ago and there is certainly more demand for injury prevention and management now, as more and more people are active in their leisure time.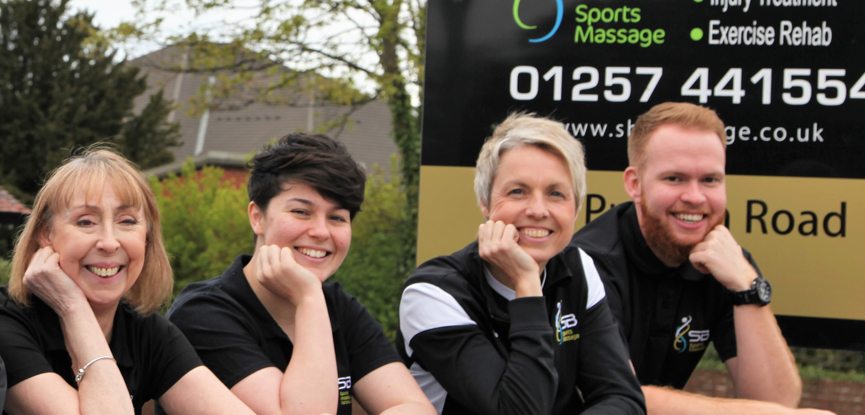 In my opinion, there is a distinct correlation between sports massage therapy, PT, Pilates and yoga from a health and wellbeing perspective. We regularly prescribe Pilates and yoga to our clients; those who are injured regularly due to a lack of core strength. We also work very closely with local personal trainers. We offer comprehensive rehabilitation exercises to our clients from our clinics and then pass them to PTs who work with our clients to continue to help them strengthen their bodies.
Finally, you've previously run marathons and completed a 1/2 Ironman, do you have any immediate plans to compete in more races?
I am cycling from Vietnam to Cambodia in November, a total distance of 400km on a bike! This is taking up most of my training time but I do hope to complete another marathon before I hang up my running shoes once and for all. The issue that I have is that I always want to run well and beat my last time. The older I get, the harder I find it to run fast so it may be difficult to beat my 3 hours 22 minutes personal best if I leave it too long before I run again.