HFE:
What advice would you give to a personal trainer hoping to develop a great career and reputation like yours?
Matt:
1. Your passion must be real
People love to talk about passion but how many really love what they do? My career began because of my love of martial arts, and it was that love of martial arts that led to a love of training which in turn led to a career in personal training and sports nutrition. You cannot succeed in the fitness world if you're not deeply passionate about every aspect of it.
2. A thirst for knowledge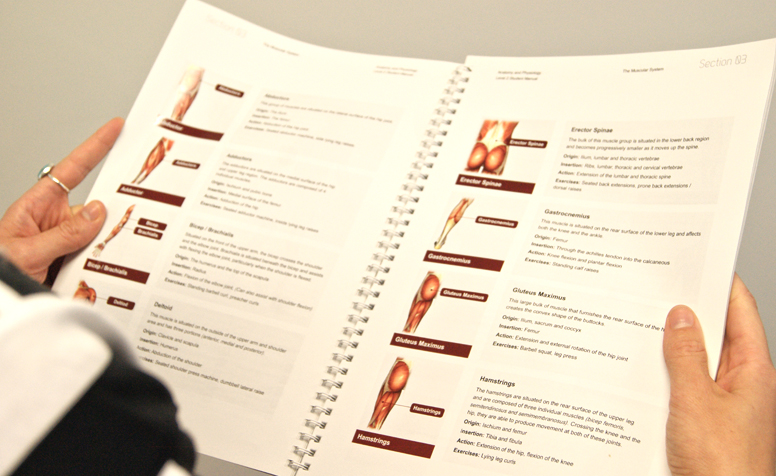 Do not think that because you've got all the right qualifications you can afford to stop learning. This is about daily renewal. There are trainers I meet who claim to be really into their field, but when I ask them questions it soon becomes apparent that they have no depth of knowledge or desire to investigate.
When I first got into training I used to stand inside WHSmiths and read Arnold's Encyclopaedia of Bodybuilding, as I was desperate to learn but couldn't afford to buy it. In 2015 we have all the information in the world at our fingertips so there is absolutely no excuse for not developing your knowledge every single day.
3. An absolute interest in your client's wellbeing and development
It sounds obvious but far too many trainers don't really care about their clients. They'll deliver decent training but they're not going to lose sleep if the client isn't getting results. Well they should do because if the client isn't progressing then you're not doing your job and you're going to lose that client's business. So if plan A isn't working you better have a plan B, which takes me onto my next point…
4. Creative and adaptable
Every client has a different set of circumstances, personality, budget and work pattern, so we need to make sure we adjust our programmes accordingly. Simply churning out the same solution to every client is not going to achieve results. You need a vast toolkit of ideas and resources that you can experiment with, so if the client starts to plateau or isn't enjoying the programme you can evolve it accordingly.
5. Cultivate your personal profile
When I first started out I was terrified of public speaking but I soon realised that if I was going to be taken seriously I was going to have put myself out there. In the years that followed I found that public speaking was probably my single most powerful tool in building my reputation and generating new opportunities.
New PT's today need to also be thinking about their digital presence, particularly on social media, but I still believe there is no substitute for public speaking. It gives you an engaged and captive audience and means that when you start to build your digital profile you have the content ready to broadcast.
6. Embrace technology
In 2015 this is probably the single biggest piece of advice I would offer. Over the next 5 years technology will hold the key to both your client's success and your own.
At its simplest level technology should be used for keeping records of your client's progress. After all, if you don't know precisely how many reps they've performed and how long they rested between sets then how can you accurately track their improvements?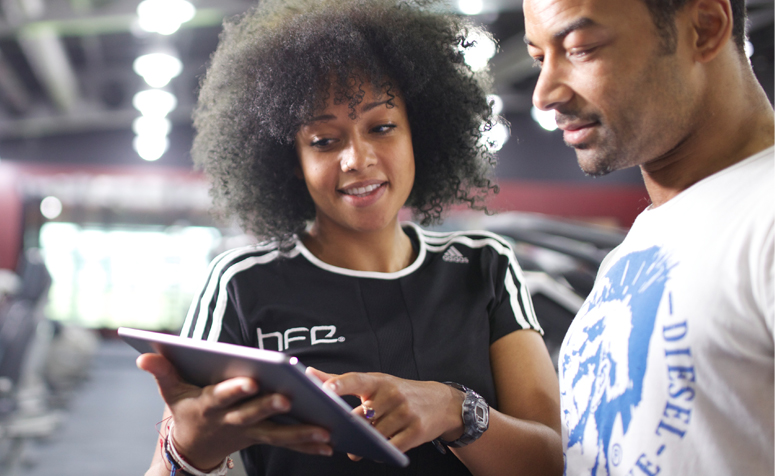 It also enables you to scale your business far quicker. By embracing technology you can front load clients with information and then make adjustments based on their progress (or lack of it). You can also deliver a lot of this value remotely. Some of it can even be resources taken from elsewhere. There is so much content online, some of it brilliant and some of it dreadful. Your job is to act as filter and ensure your client receives the right content in the right sequence.
The next stage to this will be the use of more advanced gizmo's for bio-hacking so that client's can look inside their bodies and design their programmes around their genetics and hormones. Who knows where it will go after that? The only thing that is for certain is that if you're not staying on top of technological developments then you will be left behind.
HFE:
You're currently involved in pre-World Cup plans for the England Rugby team. Are there any bits of advice that you've given to the players that you could share?
Matt:
As this stage it's about keeping the basics strong and not allowing them to make mistakes. One of the things about a pre-season camp is that you must resist temptation to bolt out of the gate too early. If you train too hard and lift too heavy then that could ruin your World Cup dreams. However, take it slow, trust the system, respect recovery times (2 or 3 days a week), then come kick off in September you'll be in the best shape of your career.
HFE:
Thanks for your time, Matt, and good luck for the World Cup in September.