This year we've been nominated for the 2015 Active Training Awards, organised by ukactive. The categories include the Large Training Provider and Best Use of Technology awards. It's an honour to receive such recognition as it further proves we really are one of the best when it comes to delivering a comprehensive and highly personalised education experience.
No one person embodies our visions and values more than Learner Support Tutor Danielle Sharrock. Not only is she one of the most energetic members of the team, but she's also fully committed to her own personal development and expanding her learning. It's a great personal achievement for Danielle to be nominated for the Most Inspiring Activity Professional award.
Starting today, until 25th September, following this link will take you to ukactive's site where you can register your support for Danielle. Don't forget to spread the word on Facebook and Twitter. Throughout the week, we'll also be further exploring Danielle's fitness background, her top advice for new fitness professionals and much more.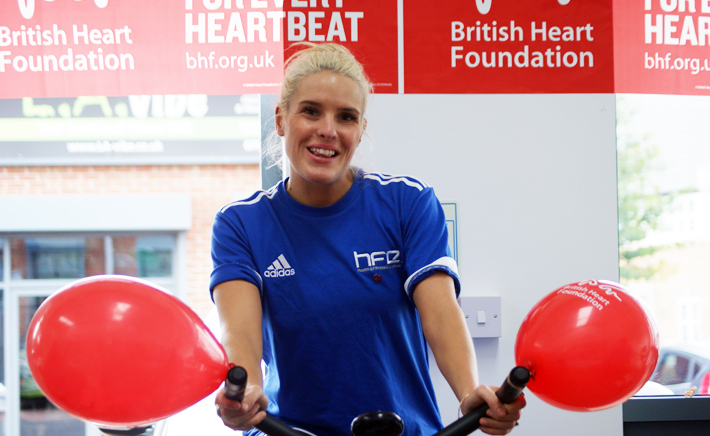 For now, here's what you should know our star support tutor…
Danielle Sharrock is the newest addition to HFE's industry-leading Learner Support Team. Since joining in July 2014, she's had a significant impact, particularly when it comes to achievement rates for group exercise students.
With over five years experience in both personal training and group exercise, Danielle is the epitome of a fitness professional. In addition to her full-time duties at HFE, she also delivers a number of group exercise classes and personal training sessions each week in her own time. It's a great feat as it never hinders the quality of her work in the office, nor the level of support she gives to her students.
Danielle's commitment to self-improvement and continued professional development goes very much above and beyond what's expected of her. Since starting at HFE, Danielle has gained various qualifications, including the Level 3 Diploma in Mat Pilates, Level 3 Award in Exercise for Pre and Postnatal Clients, and the Level 3 Award in Assessing Vocational Competence, with plans to add more qualifications in the coming months. All this cements her authority as a world-class support tutor and an expert in the field of fitness.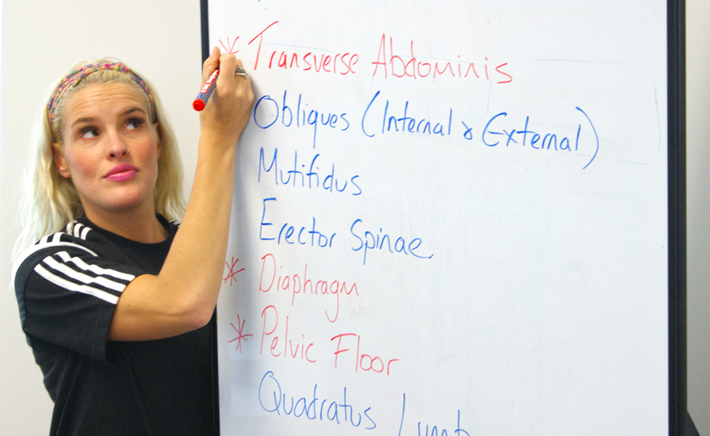 There are countless examples of Danielle's commitment to excellence and one of the most inspiring comes from her recent work with a student with Down's Syndrome and learning difficulties. An inspiration in her own right, this particular student successfully achieved her Level 2 Exercise to Music. This qualification is one of the most challenging in the entire fitness profession and Danielle's incredible patience and willingness to work additional hours was a great contributing factor in this student's success.
With her wealth of experience, Danielle now provides support for a wide-range of qualifications, including gym instructor, exercise to music, personal trainer, pre/postnatal, Pilates, and yoga. Additionally, she's also started teaching and assessing a number of courses practically.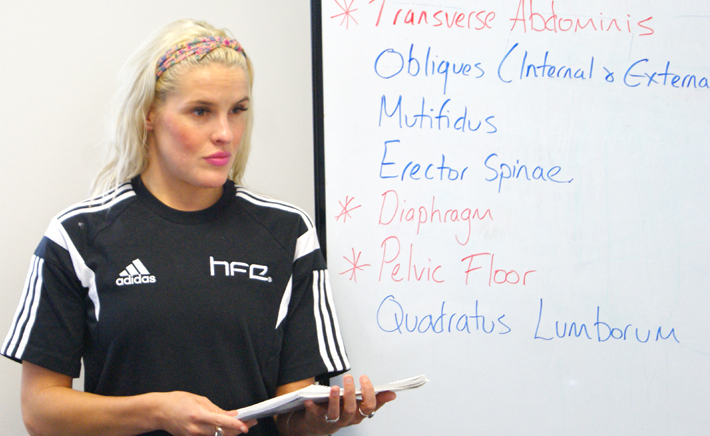 Speaking about Danielle, HFE's Managing Director, Lee Cain said: "Danielle's enthusiasm and passion for her role is infectious and her dedication to her students is incredible. She personifies 'the extra mile' philosophy and will literally stop at nothing to ensure that her students have the highest level of guidance and support. Her learner achievement rates and learner satisfaction grades are frequently the highest in the department and she is constantly seeking new and innovative ways to improve on these. This is why she should win this award!"