Led by ukactive, National Fitness Day is being dubbed as the 'most active day of the year', with the sole aim of getting the nation moving. Everyone from Members of Parliament, charities, businesses and schools are taking part, and that includes us. As a leading health and fitness training provider, we've decided to look at a very important topic, one that affects million in the UK; sedentary behaviour in the workplace.
Currently, it's estimated that poor lifestyle choices cost UK companies £58bn a year in lost productivity. Recent surveys also suggest that 49% of the adult population in the UK suffers from low back pain lasting at least 24 hours. Coupled with other commonly occurring problems such as work-related stress, anxiety and depression, poor diet, and repetitive strain injury, it's clear that decisive action must be taken.
To kick things off, we're donating to the British Heart Foundation in order to support their continued ground-breaking research into preventing heart disease. It's estimated that 190 people a day die from a heart attack, with obesity, diabetes and high blood pressure all common contributing factors.
Another way we're getting involved in this special day is by highlighting just how important it is to stay active in the workplace and who better to showcase this than the qualified fitness professionals who work in our main office. Now we appreciate not everyone with have a BOSU ball or an exercise bike handy in their office, but we're confident you'll find some inspiration to get up from the desk and get moving.
Don't forget to share with us on Facebook and Twitter, with how you're celebrating National Fitness Day. Use the hashtag #FitnessDay and we'll feature the best responses. We would also encourage you to donate to the British Heart Foundation, every little helps.
Hip flexor stretch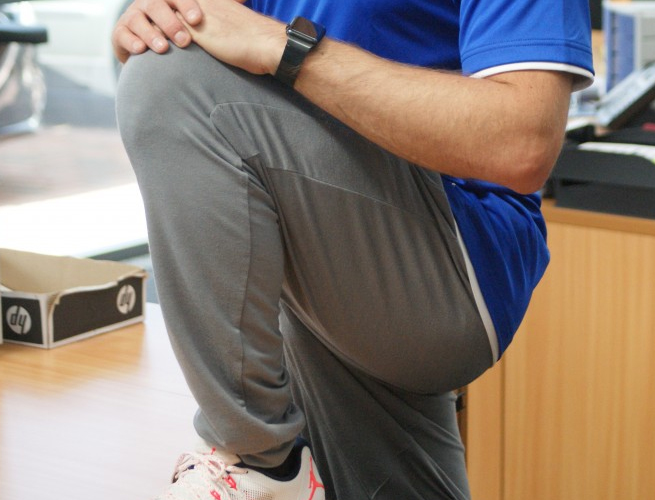 Prolonged sitting can cause the hip flexor muscles at the top of the thigh and on the front surface of the hip joint to become shorter and tighter. Contracture in these muscles not only limits hip mobility, it also pulls the pelvis into an anterior tilt, increasing the pressure in the lower back area. This simple hip flexor stretch can be performed easily at the desk and can really help to prevent a shortening of the muscles in this area.
BOSU squat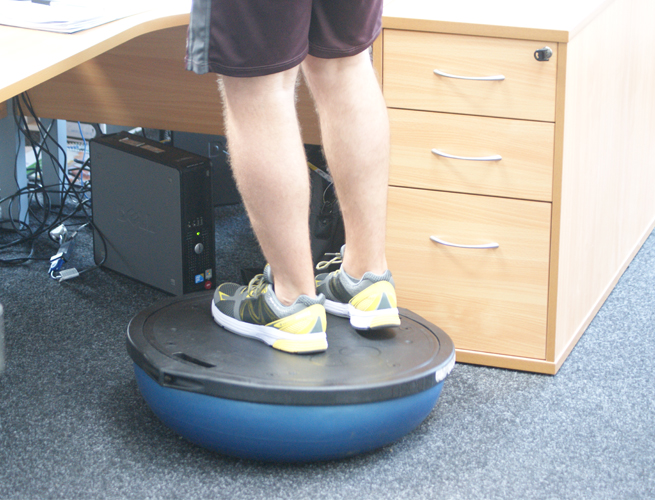 Go the extra mile with a squat by incorporating a BOSU ball. You'll not only help create a more stable core, but also activate deeper muscles in the body like the transverse abdominis, which can weaken if you're sat down all day.
Inclined push up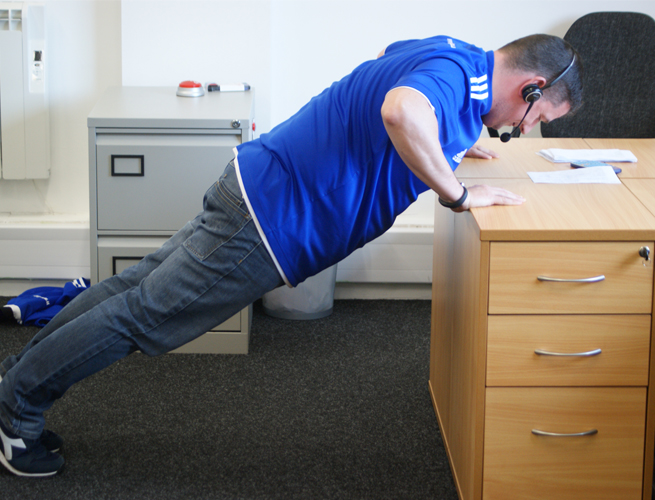 Inclined push ups help stretch the chest and greatly assist with stress relief, they also aide circulation which in turn energises the body.
Cycling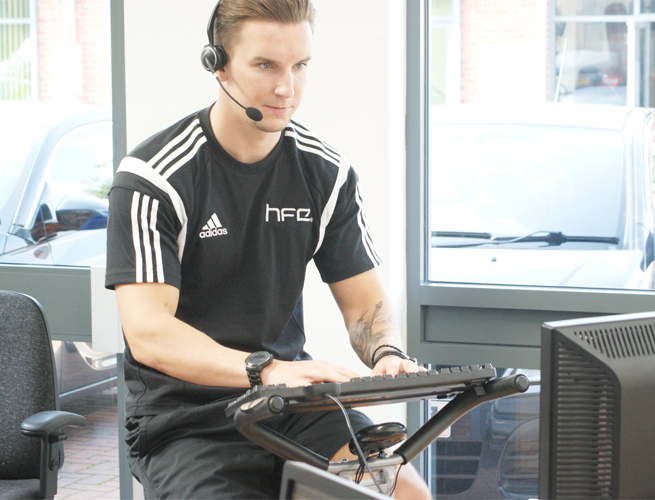 Sitting down at a desk can be highly detrimental to muscle length, particularly in your legs. Cycling can keep your muscles working on a daily basis and prevent any shortness occurring. Inactivity is one of the biggest indicators of cardiovascular disease so just 30 minutes a day can help increase CV health.
Seated yoga pose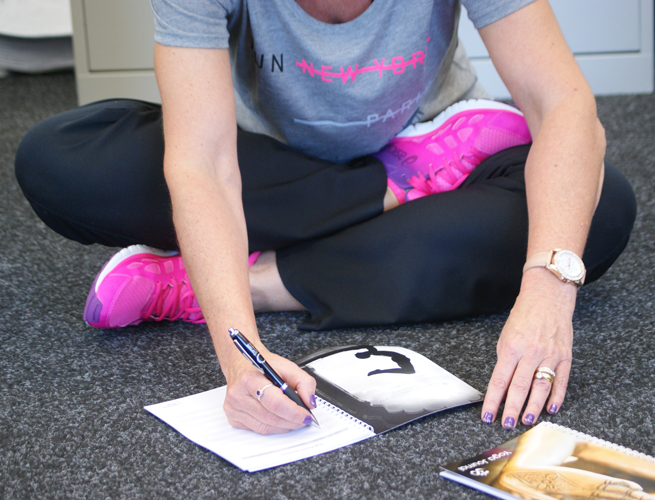 During a stressful time in the office, it can be incredibly beneficial to take up a traditional meditation pose and calm the mind. This seating position also increases flexibility in the hips, ankles and abductors. Some ancient yoga texts even say that this seated position can help destroy disease and awaken the energy channels.