The Purpose of the Blog
Before you write your first blog post, be very clear about what your blog needs to achieve. As a fitness professional running a business, you need to make your blog work for you. Here are a few questions you might use to get you thinking.
Is it going to be a source of information for clients and prospects?
A diary-style blog about your chosen discipline?
Where does it sit within your sales and marketing funnels, and how will you use it to capture leads?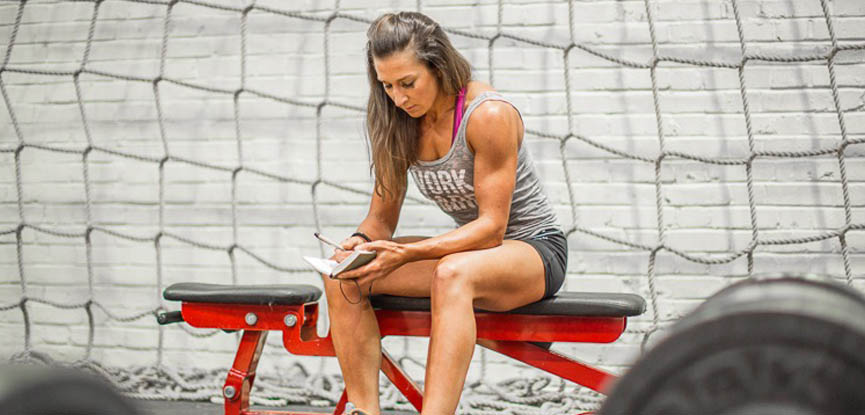 When to use video
It's very easy to make video content and publish them to YouTube or Facebook. Some bloggers are making great use of Snapchat for branding and sales. If a picture's worth a thousand words, then imagine what video could do for you?
You can use your blog to educate and inform
A blog isn't a sales page. Build up interest (and trust) by sharing relevant information about topics your audience really care about. Think about your target market.
Which fitness and diet topics confuse them?
What do they struggle with?
Position yourself as an expert by answering the questions they are Googling.
Blogging can be part of your sales funnel
Now you've built expert status, make sure your readers' journey doesn't end when the blog post does. Be clear about a blog's role within your funnel, and make each blog post move the reader along. End each post with a CTA, something which persuades the reader to engage with you, share the post, visit your sales page, or get excited about your product. You should also have a data capture function on the blog's landing page so you can start building your email list.
You need to set an editorial schedule
Blogging needs discipline. So set a schedule just like you do with Facebook posts and business admin. Aim to blog at least 3 times a week (daily would be great). Don't forget that you can share your blog content across social media and as emails. Write your blogging schedule into your business planner, and add notes about topics, titles and themes.
Learn to craft a great blog post
A blog posts needs to be engaging, readable and personable. But first, it needs to be opened. Focus on your title and headline. Then write the first paragraph, making it intriguing but clear and concise. Use short paragraphs, sub-heading, bullets points or numbered lists. Write like you speak: this will help get your personality across. End with a strong call to action and let people know what they can expect from your blog next time.
How to get people to read your blog
Your blog's reach will grow organically over time, but there's plenty you can do to encourage it. Here are just a few quick ideas.
Include SEO-friendly words in the title and URL.
Share the post across all your social channels.
Tell people about it on your Snapchat story.
Ask people to share it on Facebook or Twitter if they find it useful.
Answer any comments and tag the recipient for wider reach.
Add your blog's URL in your email signature and Facebook 'About' section.
Likes, shares and comments
The more interaction your blog gets from readers, the wider its reach will be. Encourage comments by asking a question at the end of the blog post, and reiterating the question when you post the blog to Facebook.
Ask people to share it within their network if they find it useful, or if they know anyone looking for this information.
Always respond to comments within your blog platform, and wherever you share it. Follow up the trail of shares, and acknowledge each one with a "Like" and a thank you.
How to find things to blog about
This is the easy bit. As a fitness professional, you should be brimming with blog post ideas. Here are a few to get you thinking.
What do your clients ask you about during PT sessions or check-ins?
What do you hear them asking each other about?
What do they comment on or post about on social media?
You could also blog about current news stories, trends or controversial topics in health and fitness. Use popular media stories as a hook for your own opinion-piece blog post. Start a blog series (this will help you structure an editorial schedule). Use techniques like lists, numbers, and top tips. Give practical advice. Answer the questions, queries and doubts your target market has. And keep track of comments each blog post generates: they could prompt your next topic.