You can find Sarah on Facebook and Twitter.
Why has pole dancing gained so much mainstream popularity in recent years?
Pole dancing is nothing new, but recently it's become a lot more mainstream as the fitness world is realising it's a brilliant way of getting people involved who would otherwise be fearful of the gym environment.
Pole dancing helps women get another view of their bodies. It's not just about losing weight, but about being part of a group and having fun. Most importantly of all, it takes the emphasis off the exercise itself and places it onto the mastering of a technique, which is where the enjoyment and commitment come into play. In fact, often it's difficult to stop people repeating a movement and move onto the next technique because they're so determined to perfect it, and they're not even thinking about the benefit it's doing them. It's almost like you're tricking them into fitness!
I don't say to our classes 'let's do this to gain muscle or raise our heart rate', I'm saying 'let's do this to become better dancers'. For example, I might make them climb up , squeeze their knees against the pole and do squats. They won't go away and think 'I did 20 squats today', they'll think 'I climbed up a pole and perfected a new technique'.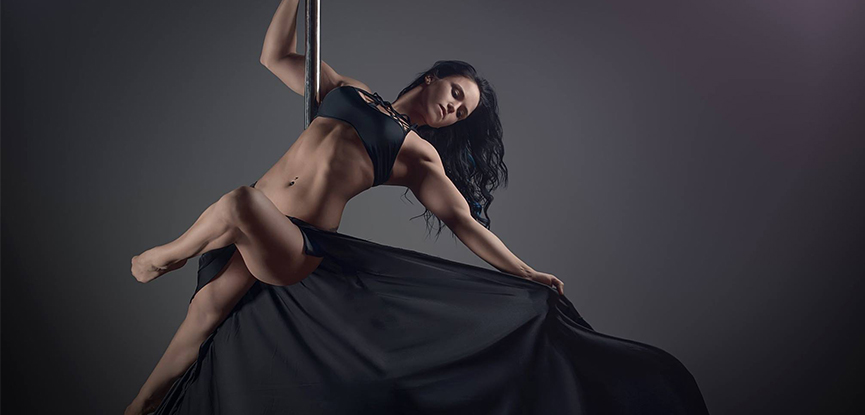 It's this that leads to sustainable change, whereas when someone runs on a treadmill or lifts weights, they might achieve some short term improvements but in all likelihood, they'll eventually lose interest. Through pole training I've seen people completely transform their bodies and their lives. It ends up being about so much more than just exercise; it's about dance, alignment, flexibility, body confidence. Weight becomes a secondary thought, and that's what keeps them coming back.
The other big advantage pole dancing offers is the sense of support. I used to love going to fitness classes, but didn't really speak to people. Normally the same people are going to pole classes every week and if someone gets a move they've been struggling with then there's a big round of applause. That sense of group support is hugely motivating and reassuring.
What does this mean for personal trainers?
The PT industry can be incredibly competitive, so if possible you really want to carve out your own small niche. There are many ways to do that – you can specialise in pre and post natal training, work with those suffering from obesity or back pain, etc. In my opinion pole dancing offers trainers one of the most effective ways to separate themselves from the competition and develop a loyal client base who will spread the word and bring in new business.
How should they monetise it?
Pole dancing is about far more than just the choreography. Students require support with their strength and conditioning, nutrition and even their general wellness, much of which can be delivered via online tutorials and videos. There is then the opportunity to sell products like clothing and grip aids so that you move away from your hourly rate and develop a far more scalable business model.
What if their gym doesn't have a pole?
Most gyms don't, but that shouldn't stop you. Just speak with the management and see if they will allow you to use either a semi-permanent one (with a fixing in the roof) or even a free standing pole. X-Pole are generally considered a great option. They're safe and you can put it and down in 10 minutes.
How should they get started?
The first step is to get certified which they can do through number of providers or gain their qualification with XPERT Pole & Aerial Fitness, which is the only provider to offer the QCF. You can even do a 1 day intro to ensure it's for you. This qualification has really helped to give the industry credibility and raise the overall standard.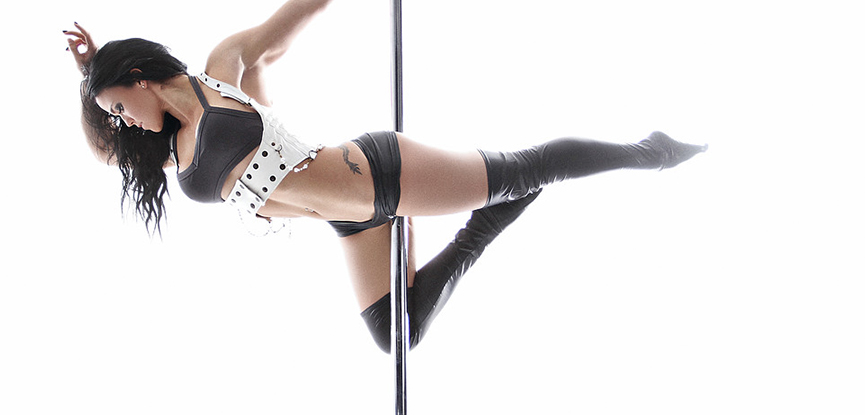 I think what puts a lot of trainers off is the thought that it will take them years to master the moves themselves, but that's not true. As long as you're able to master the beginner's moves then people will be seriously impressed!