Leonie Gerken Schofield is a world-class mogul skier with her sights set on the 2022 Winter Olympics. She currently resides in Châtel, France, in the Portes du Soleil ski area where she trains alongside both her brother and sister, Thomas and Makayla. Leonie is currently undertaking her Level 3 Personal Training Certification with HFE, having already completed her Level 2 Gym Certificate and Level 3 Sports Massage Diploma. We caught up with her to discuss her training, her career ambitions, and even how Pilates has helped her recover from injury.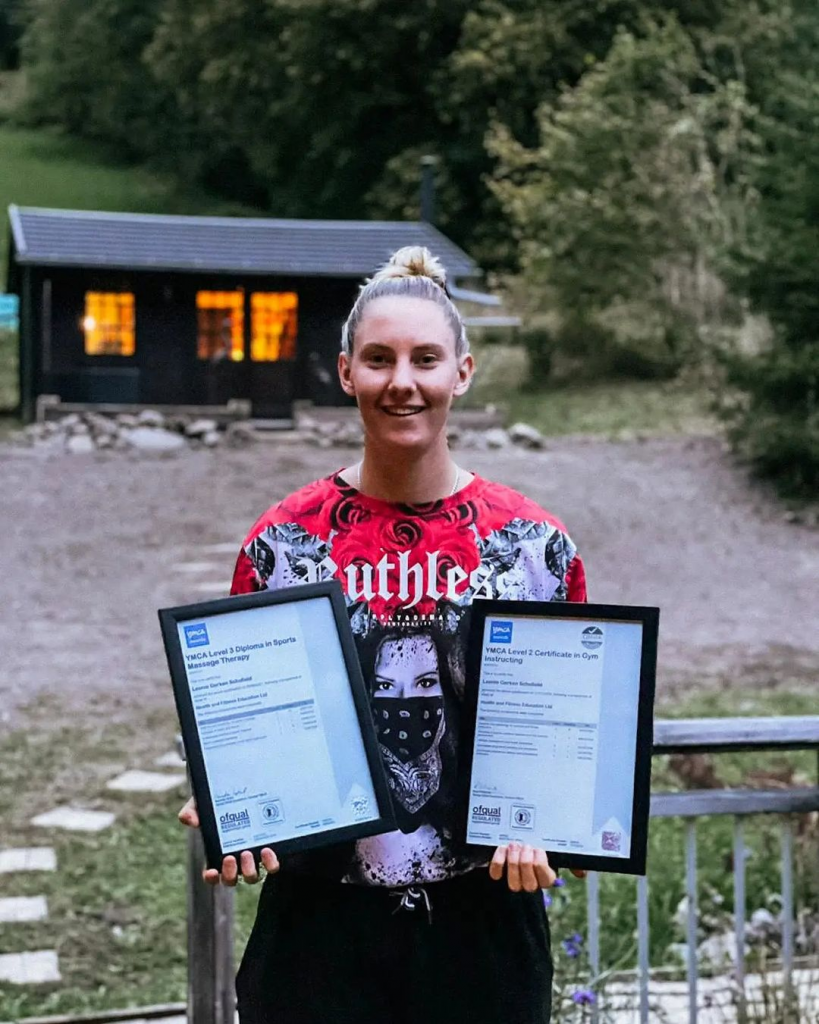 How is your training going in preparation for the Olympics?
I unfortunately broke and displaced my collarbone in March meaning I had to have surgery. I missed out on the World Championships which was pretty tough especially that I missed them before from a broken back. That said, my rehab and training has gone really well and I'm back on track. I've worked so hard in the gym and I'm giving my everything to hopefully make the Olympics in a few months. I am trying to not think about it too much and taking it day by day.
What first drew you into the extreme sporting world of mogul skiing?
When I moved to France at the age of 7, I desperately wanted to keep playing ice hockey with my twin brother, but we couldn't find a close enough club to join. So, my parents got my brother, sister and I ski lessons. It also made sense as the ski slopes are opposite our house! One day I was on the chair lift with my parents and I saw Mogul skiers going down a field of bumps and I told my parents I wanted to be like them! It's soon after where I joined the local Châtel freestyle club and have never looked back since.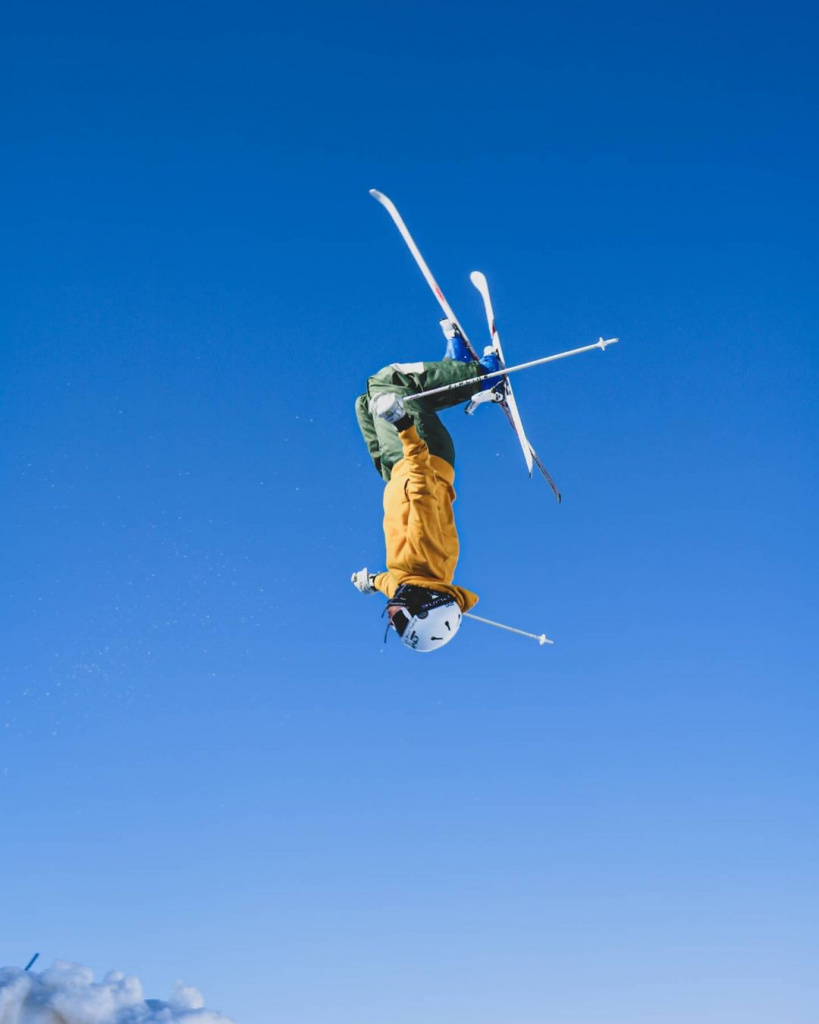 Mogul skiing is a challenging, freestyle form of skiing, consisting of a timed descent down a steep slope. Athletes are judged on their speed, maneuvering capability and aerial acrobatic skill.
What's it like to train in the same discipline as your siblings? Is there a bit of sibling rivalry?
When I was young, I always wanted to beat my siblings, I hated it when I was beaten. I am still competitive but I look at it in a different way now. When my brother (Thomas, we call him Tom) and my younger sister (Makayla, we call her Kayla) do well and better than me, I am proud of them and it's feels like my result doesn't really count anymore. I enjoy and am really happy seeing them succeed. They deserve it as much as I do.
What made you want to take your sports massage and gym instructing qualifications?
I was looking to do a sport related course for a while now and I never had any luck with getting answers or if I did it was often not a very positive reply… But when I emailed Amber at HFE I got such a lovely and helpful email back it made me want to give it a go! For me having studies besides skiing helps me switch off when I need it and not think too much about skiing.
What was the most enjoyable aspect of your courses?
The most enjoyable aspect of the courses has been meeting new people, the tutors I've had have been amazing and also the knowledge I gained. I have to say I really enjoyed the Level 3 Sports Massage course and want to do the Level 4 already aha! It will really help me for my future studies in Physiotherapy.
I've seen you have used Pilates for rehab after injuries you've sustained. How important was Pilates in your recovery?
I did Pilates when I broke my L1 vertebrae. I had a brace for 3 months and it was probably the only way to keep my ab muscles working and even more in Pilates you work your inner muscles which is great for back problems and general health. When you have an injury it's all about coming back stronger and Pilates I believe, was the key element in doing so.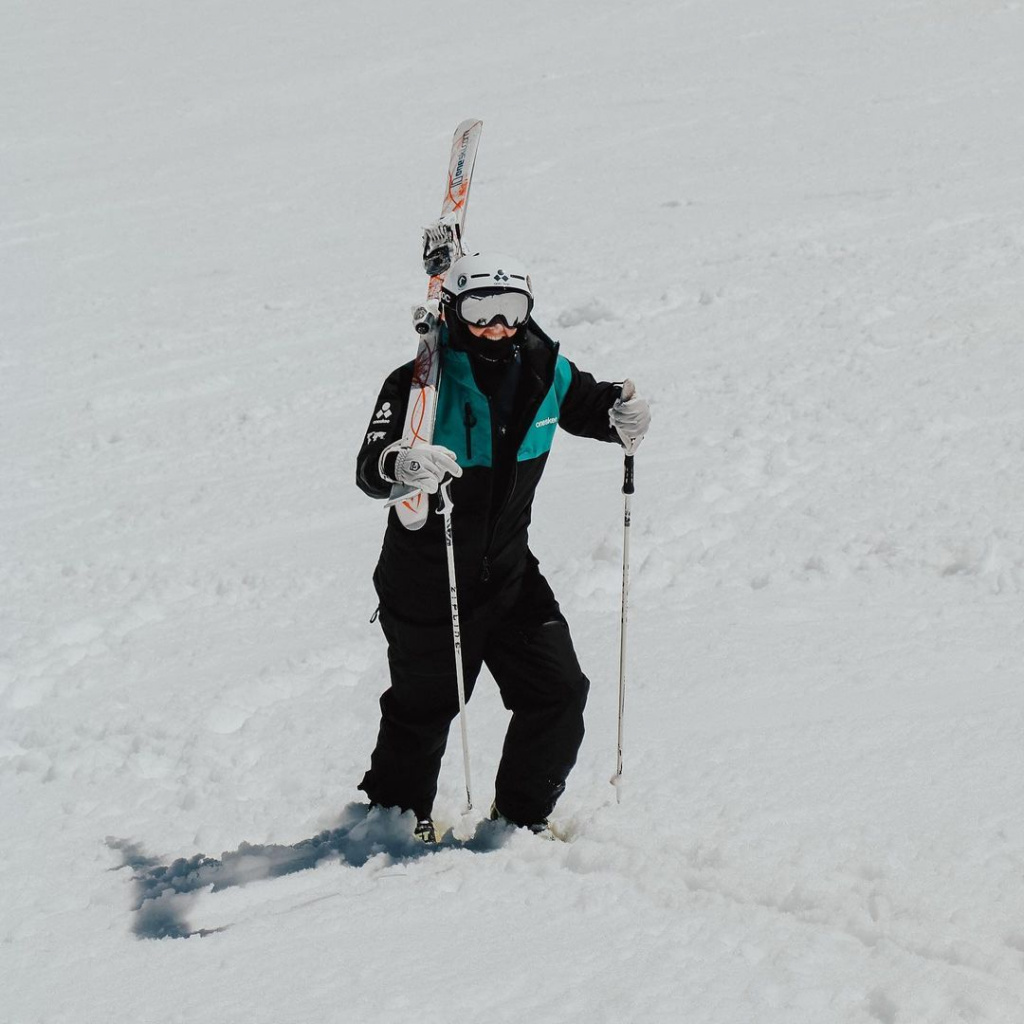 What has influenced your goal of becoming a physiotherapist?
I've had a fair number of injuries; I've seen and had some really bad physio but also seen some amazing physiotherapists. My injuries have helped me learn more about my body and believe my anatomy has come on a lot. I don't want anyone going through some of the physio sessions I've been through, I am a very caring person and would love to help anyone that is in pain.
What would you say to someone who may be thinking of pursuing a career in fitness?
If you are thinking of pursuing a career in fitness I would say "Just go for it!". You can only gain from it and learn about yourself and learn from others. It's a great area to be involved in!