What motivated you to get into fitness in the first place?
I have always loved fitness. I worked in The City in a high-pressure environment and I found that exercise was a way to de-stress and clear my mind. It was also an effective way to escape the routine of every day!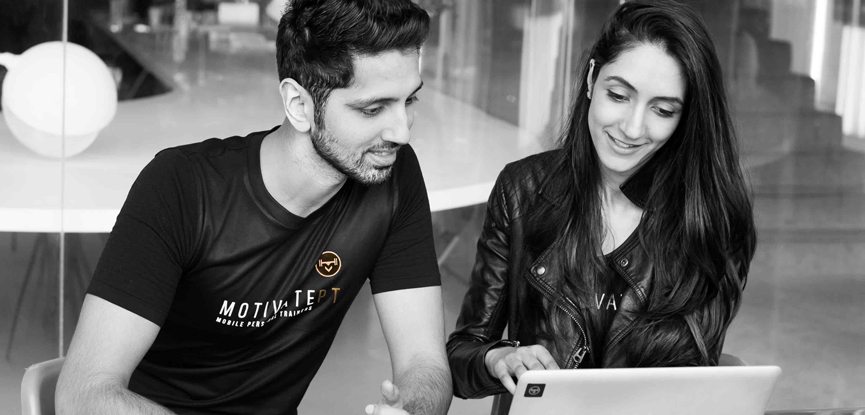 With a natural love for exercise and movement, it was an easy decision to quit my job and set up MotivatePT. The benefits of exercise for individuals working in companies across London are exponential. There are mental and physical triumphs that people can achieve, whether you are a beginner or someone who loves fitness already, but just never has time to squeeze it in.
Why did you start MotivatePT and did you have to overcome any challenges in order to establish yourself in the market?
At MotivatePT, we saw and experienced a real problem in the corporate world, and so we felt we had a responsibility to tackle the issue and provide a solution to help individuals and companies. As our 'Train anywhere, anytime' tagline suggests, we want individuals to fit exercise into their everyday.
We are still facing a number of challenges, and we always will – everything is currently a work in progress. However, we have a real passion for health and fitness, so the challenges only motivate us.
What sets MotivatePT apart from other training companies/brands?
Our personal mission is to breathe life into companies. We are striving to make a wave amongst businesses to invest in their employees' health, and hence develop better productivity. We are aware that most training companies are led and set up by personal trainers. We are unique in the sense that we have experienced the corporate world, so we understand the pressures of our clients.
The dangers of a sedentary lifestyle, particularly in the office, are well documented; do you see companies like yourself becoming more and more necessary?
I can see more and more companies starting to realise that the old fashioned 9 to 5 is dead, and that we have entered a more dynamic age. So going to a bar after work or bringing a cake to the office is no longer a way to reward your employees and build a happy internal team environment.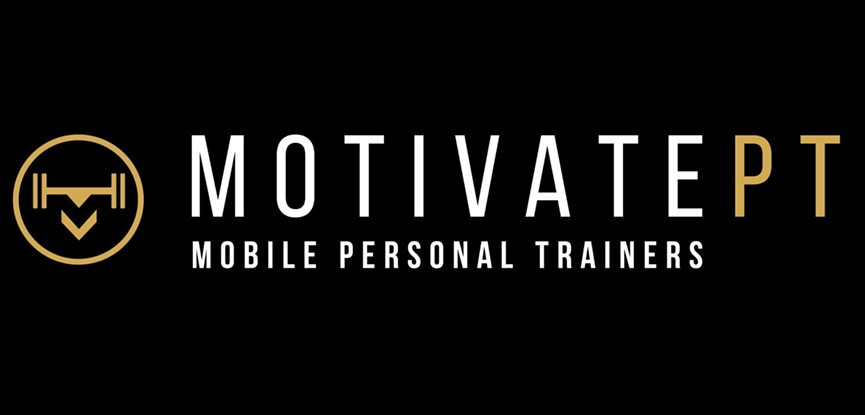 We were approached by one company very recently who wanted to host a company meeting with a difference, as there was a very clear internal problem.
They noted that interaction was poor, and that team morale was low. Their weekly team meetings took place on Tuesday morning, so we organised an energising outdoor fitness boot camp for 45 minutes at the start of the day. The CEO reported increased engagement, a happier internal team environment following the session, and increased participation in the meeting from employees who wouldn't normally speak up.
Thinking about the individuals you train, what are the most common client goals you come across?
The common client goals are to improve motivation and productivity, reduce stress, and improve health and fitness levels. Indeed, a number of our clients aim to lose weight or tone up. We approach each client as an individual. We offer a free taster session and consultation so that we can really understand where the problem lies. Do they lack motivation? Do they lack time? Have they had an awful experience with exercising in the past? Our job is to understand which behavioural changes will help them to adopt a more active and happy lifestyle.
Finally, do you have any advice for aspiring personal trainers?
Invest in yourself! That means not only living what you preach, but you should constantly educate yourself and make sure you stay at the top of your game.
In terms of personality, a personal trainer is an individual who possesses an abundance of energy. You should have the ability to make a client feel comfortable, and make the hour of training fly by, by injecting each personal training session with fun and variety. You should be a living inspiration, and your passion has to be contagious. You must be invested in your clients and their transformation. If you possess these attributes, then it is the career path for you.
Save
Save
Save
Save