RAF Shawbury Squadron Leader Joan Cawthray has competed in canoe slalom competitions at the highest level and has previously been in contention for a GB Olympic team place. After joining the RAF she once again took up canoeing and last year was crowned UK Armed Forces Sportswoman of the Year 2015. Joan has recently completed a Pilates qualification with HFE and has plans to start teaching classes.
Let's talk about your wealth of sporting experience. After spending nearly a decade with the GB canoe slalom squad, what made you join the RAF?
I'd had a great time training and competing all around the world in top level canoe slalom competition, however failing to secure a place in the 1992 Olympic team made me re-evaluate my goals and priorities, so while continuing to compete for a further 2 years, I completed a BA Hons degree and PGCE before joining the Cheshire Constabulary.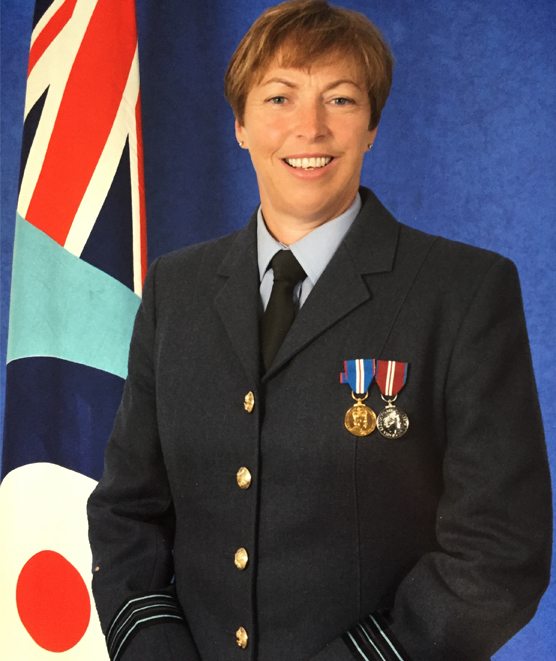 While I enjoyed the experience as a police constable, I had since met my husband who was an air traffic controller in the Royal Air Force and after gaining further information on careers within the RAF, I was commissioned in 2000 at the RAF College Cranwell, as I felt that I would have more opportunity for travel, sport and a diversity of work experience.
Could you briefly describe the role of squadron leader?
As a commissioned officer in the Royal Air Force, I elected to join the Personnel Support Branch, so pursued career opportunities in both human resources and infrastructure management. I was promoted to the senior officer rank of squadron leader in 2010 which amongst other opportunities allowed me to command the Force Development Squadron at RAF Shawbury which delivered training to Phase 2 students and staff under the auspices of physical education, regiment training and facilitating professional and personal training.
Earlier this year you were crowned UK Armed Forces Sportswoman of the Year 2015 can you sum up what this experience has been like for you?
It was a rewarding experienced to be acknowledged amongst other high class individuals and be recognised not only for my dominance at Inter-Service level in canoe slalom, winning every year (apart for 2 years when I was absent, having been deployed on an overseas tour), but also for winning the 2015 Inter-Service championships in 3 other disciplines of Wild Water Racing, Marathon and Sprint.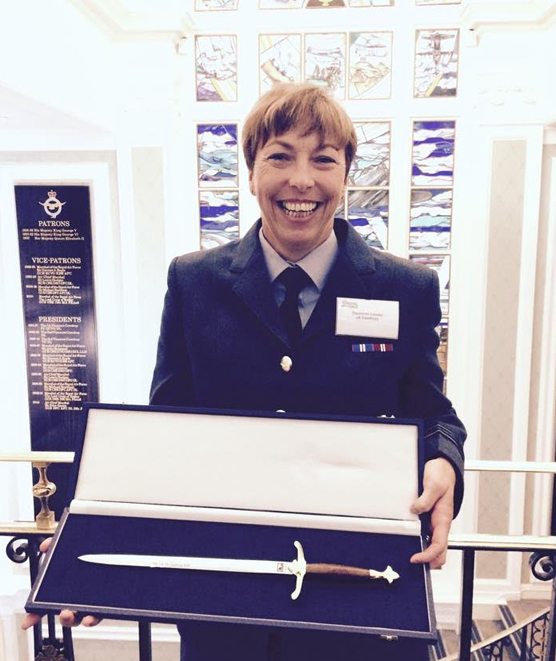 There are 47 recognised sports in the Royal Air Force and all of the associations are run by service personnel on a volunteer basis. During the 2015 season, I was juggling the post of Deputy Chairman, Treasurer and Secretary (while other personnel were absent due to deployment and maternity level), while also ensuring that the RAF Canoe Association Safety Management Plan (for seven disciplines) was up to date and also organising the RAF Canoe Association's Paddle Festival weekend.
Do you have any upcoming sporting or events or competitions you're looking forward to?
Last month, I left RAF regular service after completing my 16 year commission, so it was my intent to just concentrate on canoe marathon, having just bought my first civilian kayak which is silver glitter in colour – and not the usual red, white and blue! However, I have just secured a part-time job in the volunteer ex-regular reserves, so will be able utilise my previous knowledge and skills to work as a Service Complaints Investigation Officer, but also pursue my interest of teaching Pilates; I've already secured the opportunity to cover for two instructors, which will ease me into re-enforcing the lessons learnt during the course.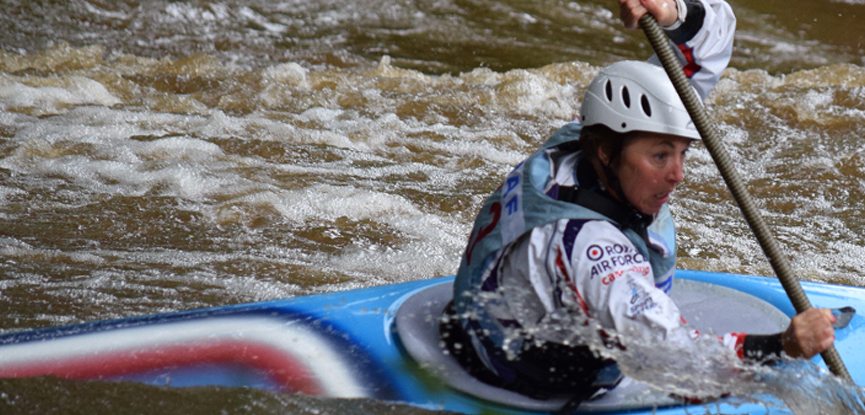 You've also completed a Pilates qualification with HFE. Why did you choose this course and what did you enjoy the most?
The RAF really assist personnel leaving the service with great resettlement opportunities and having attended Pilates classes for a number of years, and knowing and experiencing the benefits, I was keen to pursue this aim further. I found that studying the Level 3 anatomy was challenging but a planned programme using the online learning, the booklets and support from my tutor (thanks Martyn!) really helped facilitate my understanding. Additionally, it was great to meet other like-minded individuals on the practical weekends and swap 'Pilates stories'!
Would you recommend HFE to those in the armed services who are looking to do a fitness qualification? If so, why?
Most certainly; HFE are already recognised on the Career Transition Partnership website, so it's really easy to find details and then make contact to discuss with HFE if the course will suit your needs. Also, most service personnel have an interest in fitness as it has been internal to service life so the opportunities HFE offer really do fit will most personnel looking to pursue a new career within the fitness industry.