Once a promising swimmer with his sights set on the Olympics, Ben's life was quickly turned upside down when an accident whilst on holiday meant he would spend the rest of his life in a wheelchair. However, this has not deterred his passion for fitness, having completed both his Level 3 Personal Training qualification and Level 3 Exercise for Disabled Clients course. Ben has now turned his attention to helping others who may be in a similar situation.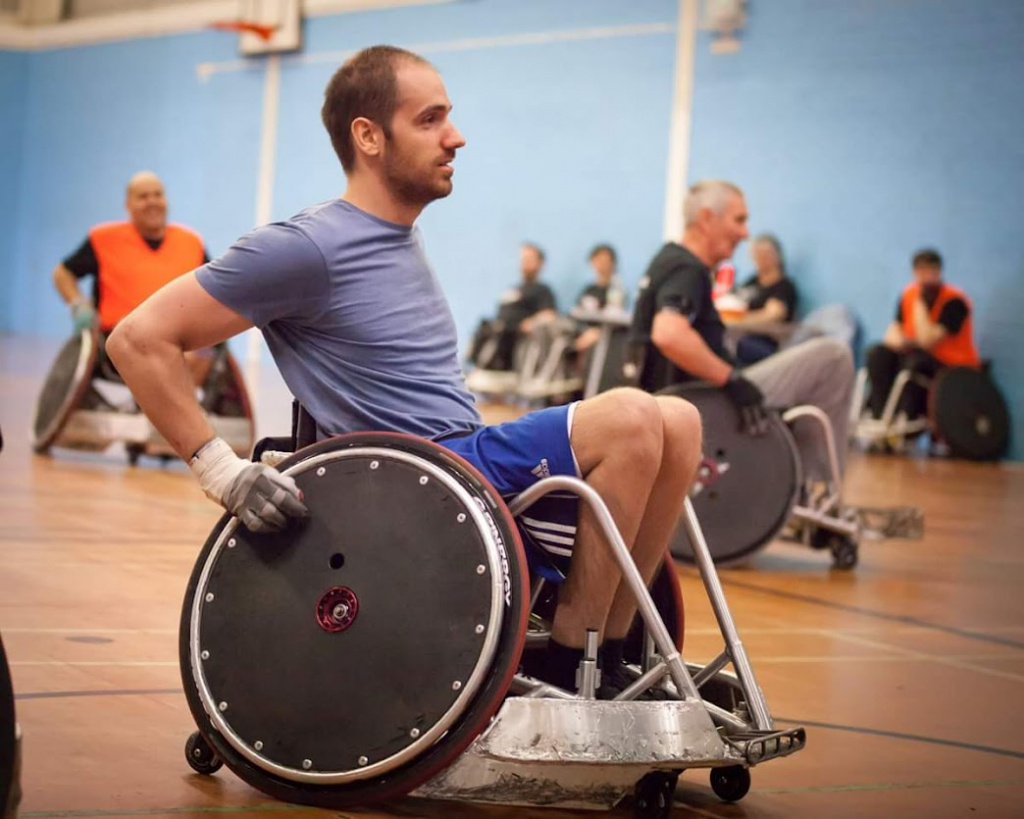 Here is what Ben said when we caught up with him:
Could you tell me about your story and how your accident has shaped your life?
I'd always wanted to be a professional swimmer. I won a scholarship to a swimming school and moved to Australia to train with the best. I was on top of the world, training 30 hours a week with my sights set on making the 2012 Olympics in the 200m Freestyle.
In the summer of 2010, I returned to the UK on holiday. Whilst at the beach, I dove into a wave and hit my head on a sandbank underwater, breaking my neck.
This meant that I was now paralysed fully from the chest down and partially through my arms and hands. Which meant not only a huge change to my life as now I'm in a full-time wheelchair but also the end of my dreams to compete for my country.
I did decide initially that I'd try for the Paralympics but knowing I couldn't swim the way I used to only caused swimming competitively to be a source of pain so I quit swimming altogether.
After a bad year of anxiety and depression, I try to find new things to do with my life and stumbled across my childhood swimming club needing a coach for strength and conditioning so I thought I'd give that a try.
This had a huge impact on my life, changing the way I thought and reignited my love for swimming but now with coaching. Through this, I started to get my qualifications for Personal Training and for swim coaching.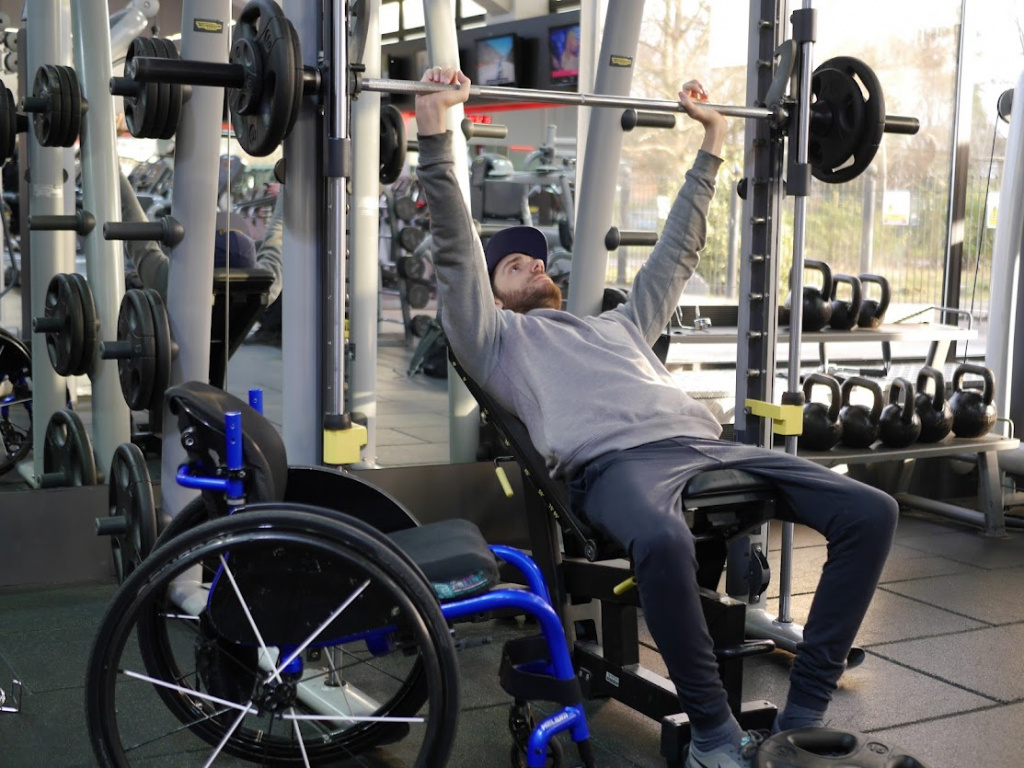 Could you tell me about Adapt to Perform? What motivated you to start it? How does it differ from other concepts? What is the ethos?
So Adapt To Perform was built as a necessity for myself. When I was looking online for wheelchair fitness I found nothing so ended up adapting videos from the likes of Athlean-x but changing it significantly to suit my needs. From this, I thought "why don't I make videos on how I adapt?" and from there ATP started making follow-along exercise videos to help others, becoming the first YouTube channel dedicated to it.
The ethos is to provide the most accessible fitness service in the world which I have done with over 400 workouts and still going!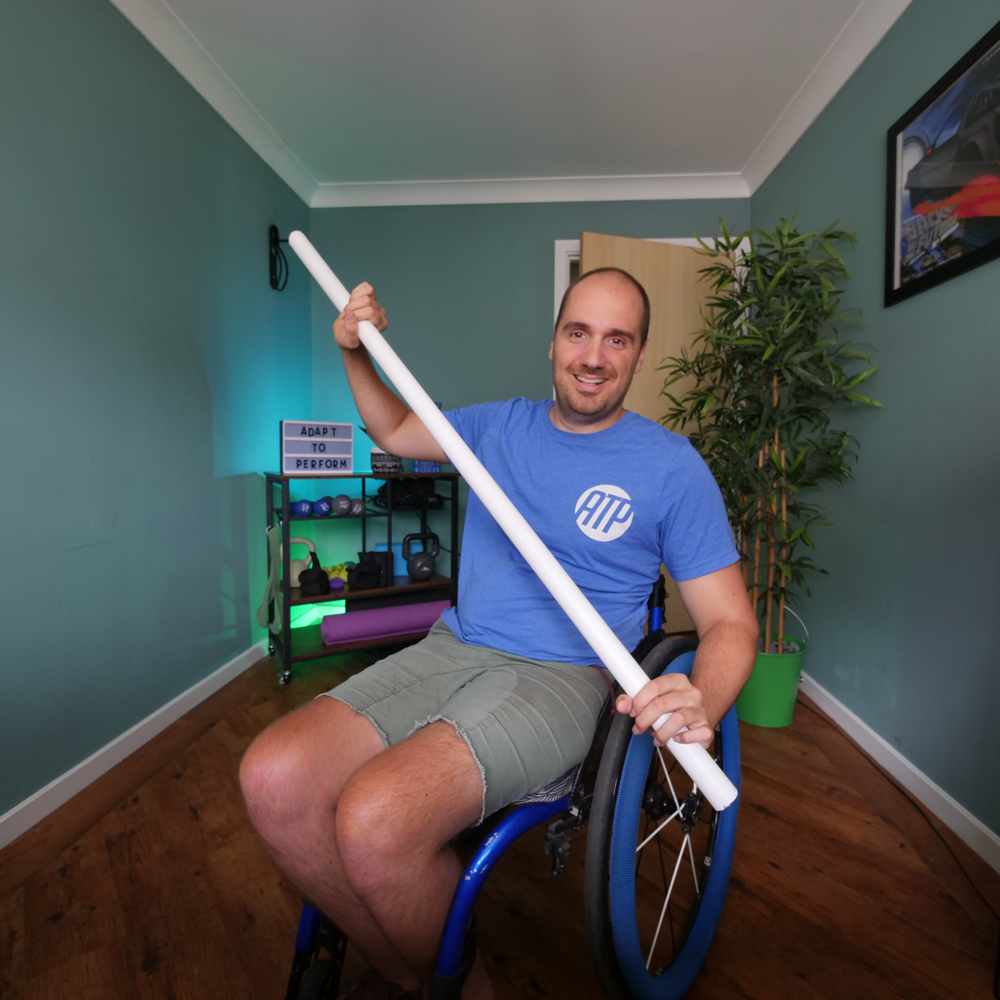 How do you see Adapt to Perform growing in the future?
I'm already in Adapt To Perform's second stage which is providing a subscription platform whereby people will not only get to access great fitness videos but have them programmed, access to knowledge specific to them and the ability to join a community of like-minded people around the world to exercise with together.
I'm also working with some partners to provide this for free to those who need it most like myself all those years ago.
You can find it at (and a 14 day free trial) at www.adapttoperform.co.uk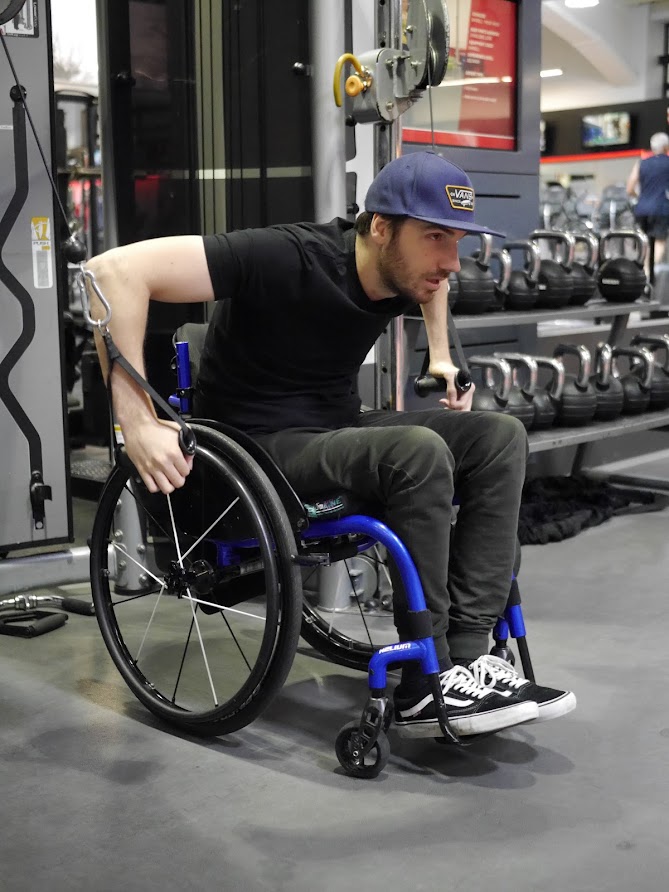 Do you have any exciting goals/plans in the pipeline?
Yes alongside the growth of the site I'm personally working on a few books and I'm wanting a few challenges in the fitness space to do! If anyone has any suggestions or wants to help with that please reach out!
What advice would you give to someone who might be in a similar situation to yourself? Perhaps they currently feel demotivated? Perhaps they are looking to do something with fitness?
I would be massively encouraging others to get into the fitness environment if that is their goal! Disabled or not, personal trainers are not limited to the usual stereotypes and for myself, my clients have really appreciated my extra knowledge from my experience as a wheelchair user.
Gaining knowledge and passing it on has been massively rewarding in terms of my self-worth, the enjoyment I get from it and I've made a career for myself.