Clare Everett has had a love of sports since she was a child, but after suffering from a serious back injury she tried various treatments and found little success. That was until she discovered Pilates. After this she quickly became a convert and embarked on a journey to become qualified as a Pilates teacher. We caught up with Clare to learn more about her background, what she loves about Pilates the most and what her plans are for the future.
Let's talk about your sports and fitness background, where and when did it all start?
It probably started when I was ten years old after a school sports day when my teacher suggested to my dad that I join an athletics club because she thought I was a good runner. I trained and competed with Basildon Athletics club until I was 17 years old, making great friends and having the chance to run in athletics stadiums all over the country. I've been a keen runner ever since and going to Parkrun every Saturday morning is a solid part of my weekend routine!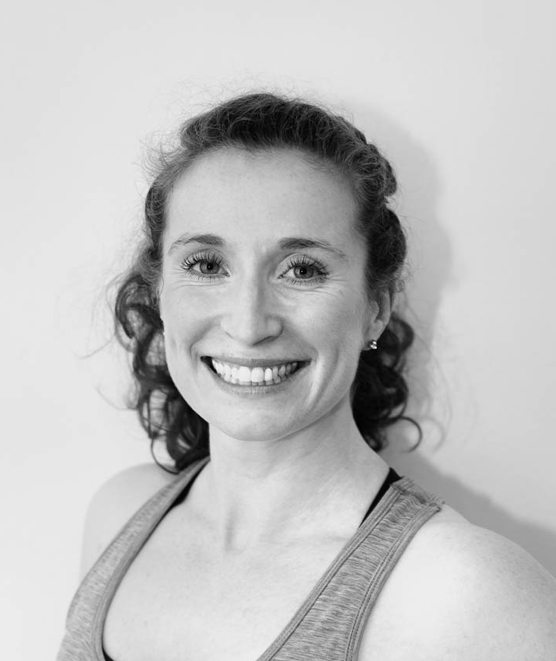 Although running is where it all began for me, I've always enjoyed being active and having a go at different activities from dancing to tennis to rock climbing and everything in between! At University I took up taekwondo and was awarded my 1st dan in 2010. I've competed, refereed and trained others since and it was probably where I started to realise how much I enjoyed coaching and training others. I tried skiing and windsurfing for the first time last year and also climbed Ben Nevis which was incredible. Any kind of physical challenge catches my eye.
How did you first discover Pilates? What about it appeals to you the most?
I discovered Pilates about ten years ago. Prior to that, I'd suffered with lower back pain since my early teens after an athletics accident where I jarred my spine, twisted my pelvis and suffered sciatic nerve damage which left me numb in the left leg if I sat for more than about 15 minutes. I'd gone through rounds of physiotherapy over the years but nothing provided lasting relief.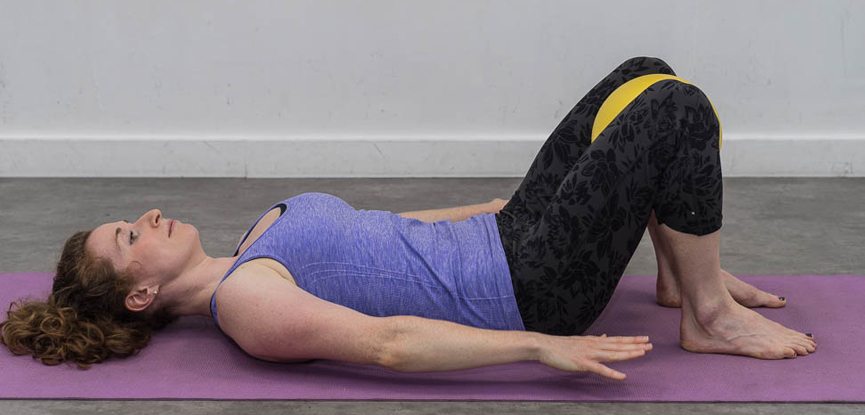 As I got older and found myself more sedentary whilst studying I found the pain and numbness worsening and was desperate for a solution. I stumbled across Pilates whilst living in London in my early 20s and started going to a local class twice a week. I found it really difficult at the beginning to coordinate the breathing and isolate my core muscles but after two months I could feel an enormous difference in my body and after three months the daily numbness and lower back pain were gone. It felt like a complete miracle, especially after doctors and physios had told me there was nothing else that could be done. Needless to say I've been committed to regular Pilates practice ever since.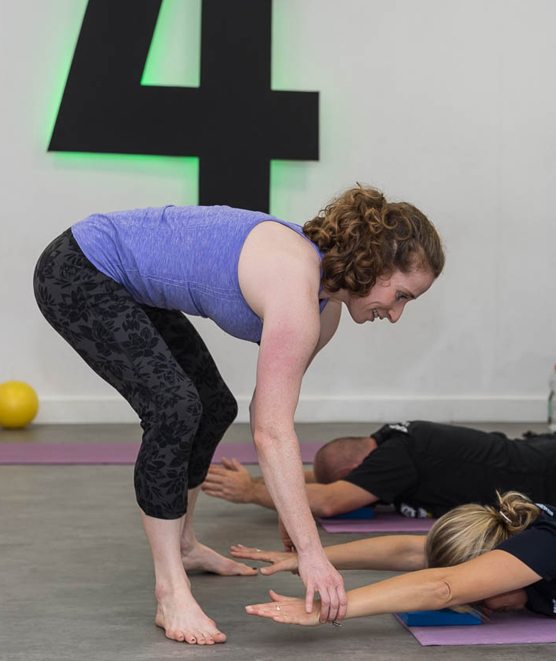 There are so many things I love about Pilates. Coming from a high intensity exercise background, Pilates seemed very strange to me at first, but I very quickly came to realise how complementary it was. Improving my core strength has improved my running and Taekwondo because my balance and posture are so much better than before.
The stretches have helped me maintain my flexibility and prevent running injuries and becoming so much more aware of my breathing has helped me whilst running but also as a tool for relaxation. There is also so much room for creativity with exercises once you really understand the classical exercises and the purpose of them so planning and delivering lessons is great fun. Most of all though, I get an enormous buzz out of working with and helping people.
You've gained a Pilates qualification with HFE, what was this experience like? How do you feel it has helped your career?
The course was fantastic. The tutors were friendly, knowledgeable and so helpful throughout. I was also working full time when I did the course, so the part-time format of the course with weekend workshops was ideal. The workbook was really accessible and the online practice tests really useful to see how I was progressing. The multiple venues meant I could choose the place I could most easily travel to and it was also great value for money compared to all the other providers I looked at.
The course has completely transformed my life and career. I've been working part-time in my existing day job whilst building up my Pilates experience and business over the last two  years and am about to make the leap to becoming a full-time Pilates teacher. Teaching Pilates is incredibly rewarding for me as I love being with people, teaching and helping people improve their health and wellbeing.
After qualifying, how did you use for your Pilates qualification?
Well, I was a bit frozen with fear at first at the prospect of now having to build up classes! So I offered some free lunchtime sessions at my workplace to get some experience and feedback from friends which was really useful. I then set up my first class which was a bit of a disaster for the first month as no one showed up!
I now realise that there is so much more to it than just knowing how to teach Pilates, there is a lot of hard work behind the scenes to be done. But, I persevered and managed to get a small class going. I also got some cover work at a few local gyms which helped build my confidence and experience. 18 months later I had three fully booked classes and decided to develop further by doing the Level 3 Pre and Post Natal Exercise Instructor Qualification. I now teach pregnancy and post Natal Pilates classes and some one-to-ones
Finally, what are your fitness plans for the future?
So, I'll be moving into Pilates teaching full-time very shortly and working alongside my fiance who is a soft tissue therapist. Our goal is to bring our businesses together and get our own premises.