After becoming a fitness instructor at just 23 and then gaining several other qualifications, Helen Grayston discovered how having a diverse portfolio of skills leads to incredible freedoms in the industry. In this interview Helen breaks down her incredibly busy schedule, touching on the importance of continuing professional development, and her best advice for new professionals.
Let's talk about your journey into the fitness industry, how did it all start?
I qualified as a fitness instructor when I was 23, but as I was employed full time in marketing I struggled to find part-time hours to suit, so didn't really do anything with my qualifications, although I still enjoyed my own training in gyms and doing Pilates. Twelve years and four children later, I ended up a single parent with no career and no real direction. I was lucky to have a local gym with a crèche so I had carried on training between pregnancies, and knew the staff there well, so one day when they needed cover for a class they asked me if I would help.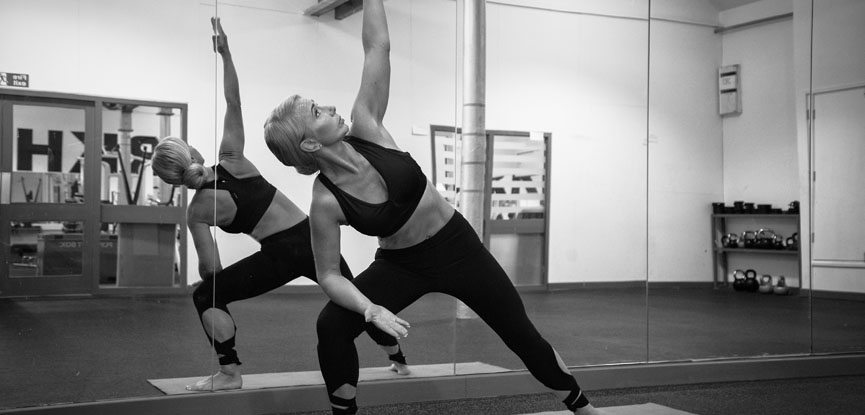 After that things really took off. Since then I have qualified in Exercise to Music, Exercise Referral, Pre and Postnatal Exercise, Childrens' Fitness, Pilates, Personal Training, Low Back Pain, Barre Fitness, as well as lots of specialist diagnostic Pilates courses. I am currently studying to teach yoga, which I am loving, but struggling to pronounce the names of the postures!
You've dedicated a lot of time to gaining new fitness qualifications, what has been your favourite area/topic to study and why?
That's a difficult question. I love studying and learning. I think probably my favourite was the Exercise Referral course. It was really challenging learning about all the different conditions and how to adapt training plans accordingly, but I love having that knowledge to refer back to, and it has enabled me to help clients in the gym and classes in ways that I wouldn't have been able to before.
All the courses I have been on have been led by really inspirational teachers who are very experienced in their field, and are full of fascinating information. I have especially enjoyed courses run by doctors and physiotherapists, as I like to see things from a different angle.
What does your current work schedule look like?
I have a fabulous and diverse schedule, so I never ever get bored. I teach classes (still at the same gym where I began) and these include body toning, Pilates, fitness yoga, circuits, aerobics, and pretty much anything else that might need covering! I'm constantly trying to bring in new ideas and classes and following fitness trends, the great thing about working in an independent gym is that you're free to try things out and are not stuck with franchised music and classes. I also work quite a bit on the gym floor, doing inductions, new programmes, especially with those who have any medical issues or pre and postnatal ladies, and of course a lot of cleaning. I also do a bit of personal training which I enjoy.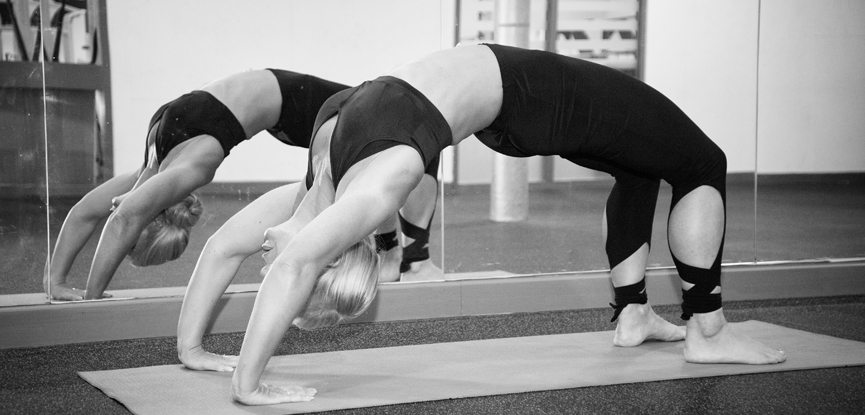 The main area of my work which is flourishing at the moment is my work with children. I run after school clubs at a local school four days a week, doing a variety of activities including circuits, Pilates, glow stick dancing, and also run my own classes in the community. I love this part of my job, having children of my own I totally understand just how easy it is for them to sit on a laptop or iPad all day, and love to get them up and moving, and hopefully having loads of fun at the same time.
Do you have any plans to expand or develop the services/classes you offer?
I never stop planning and I love dreaming up new classes and concepts. In January I'm lucky enough to be getting my own studio within the gym where I work, so at the moment I'm focussing on that. I'm bringing in other teachers and offering a holistic exercise centre, so will be doing yoga, Pilates, aerial yoga, barre fitness, tai chi, lots of dance classes.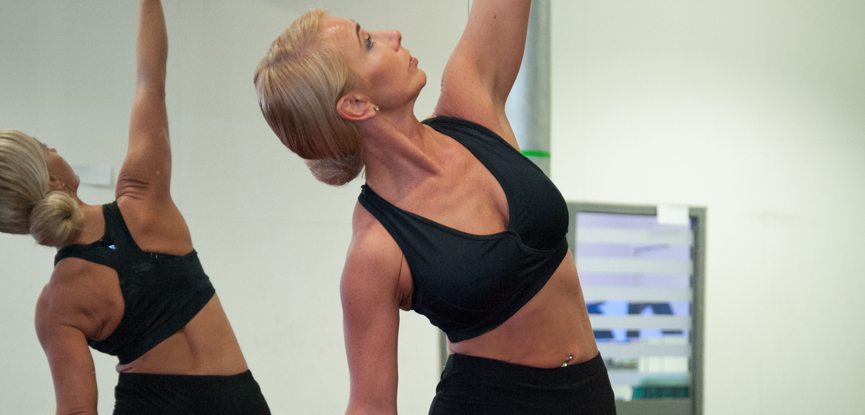 All my provisions for children will be moving with me and hopefully expanding into sports conditioning for children, and also workshops for back care, pelvic floor fitness, and loads more! I try to constantly be aware of trends and demands and develop my own response to them, that I think will work with my own audience – I guess that's where having a marketing degree comes in handy.
Finally, what's the best piece of advice you can give to a new or aspiring fitness professional?
Go outside of your comfort zone.
When I was newly qualified at 23 I was offered a circuit class to cover. I was so nervous that I bottled it at the last minute, and I often wonder how my life might have taken a different direction if I'd been a bit braver. Every time I try a new class or do another course I get nervous, but have learned that that's normal and natural, and if things don't work out its not the end of the world. Sometimes I try a new class and it needs a lot of tweaking, but life is all a learning curve. If you don't ever challenge yourself by trying new things you will never know what opportunities you might be missing.
If you're ready to diversify your skills, why not enrol onto a yoga teacher training course like Helen to maximise your potential in the fitness industry?
Save
Save
Save