Iain Bainbridge has worked in the fitness industry for over 16 years, gaining experience at a range of companies across the globe including Celebrity Fitness in Indonesia and David Lloyd in the Netherlands. In pursuit of his career goals, he's also completed several qualifications with HFE.
We recently caught up with Iain to learn more about his journey into the fitness industry, how attitudes to fitness differ outside of the UK and what his plans are for the future.
You've been in the fitness industry for well over a decade, how did you first get started?
For as long as I can recall, I have always been an enthusiastic fitness creature, whether it was martial arts based training, athletics when I was at school or playing basketball with my friends – I was always doing something. I had my first introduction to gym based sessions when I was 14 years old, and although I remember my first few sessions gave me DOMS, enough to bring tears to my eyes, I enjoyed the feeling of being stronger and fitter.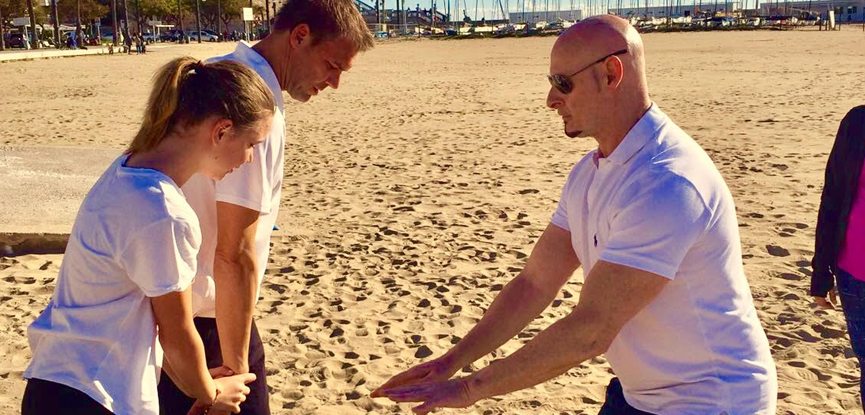 I worked as a director in the music/retail industry for around 16 years and decided I needed a change, especially as the industry was changing with the introduction of music downloads etc.
My first thought was to take time off and just enjoy myself, but after a few weeks, and being a workaholic, I was going insane. A recruiter called me regarding a role in David Lloyd Leisure and after visiting a few of their clubs, I jumped at the chance to go back into a challenging role. 16 years later, having worked in senior director/president roles for major players on an international basis, I'm still loving the fitness industry!
With a lot of experience at many different companies, what have been some of your most memorable moments?
That's a good question, I have so many memorable moments! I've been very fortunate to have operated with teams who were incredibly enthusiastic, passionate and knowledgeable. Having worked in many countries, every team had something special about them.
I remember my team at Holmes Place, Vienna, constantly winning awards for the highest PT performance in the company – what an incredible team! Most recently my amazing Celebrity Fitness team in Indonesia massively impressed me with their ability to grasp and implement much-needed changes to move the business forwards.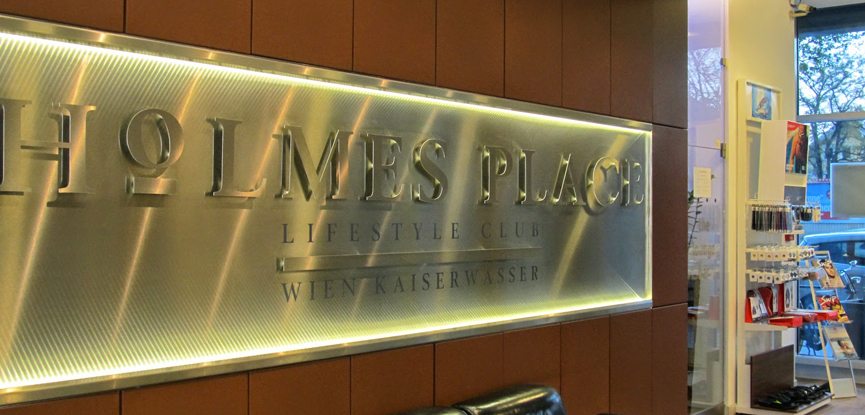 You've worked in Singapore, the Netherlands, and Spain, how does the fitness industry in these countries compare to the UK's? Do attitudes and motivations differ at all?
I think every country has a slightly different attitude when it comes to health and fitness. This is true of both people who work in the industry and potential club/gym members. For example, Spain hasn't fully grasped the 'functional training' aspect of fitness as yet and although there are fitness locations with some functional equipment you tend to find it being used by expats (English, German, Dutch) rather than the local members.
Indoor training is high on the agenda for fitness enthusiasts in Indonesia and Singapore, especially in locations with air-conditioning due to the heat and humidity! I find the UK has more of an open-mind when it comes to health and fitness, embracing new concepts and at the very least, trying them out. For me, UK exercise enthusiasts train whenever they can, wherever they can and with whatever they can.
With HFE, you've gained several qualifications, what did you find most enjoyable? Were there any particular topics you found challenging?
I can honestly say that I found everything enjoyable, from the online study to attending the training weekends. My HFE instructors and tutors were excellent, knowledgeable and extremely helpful – but there were aspects in all of my qualifications that I found challenging! However, I really feel it depends on how committed you are as an individual to learning and what your end goals are.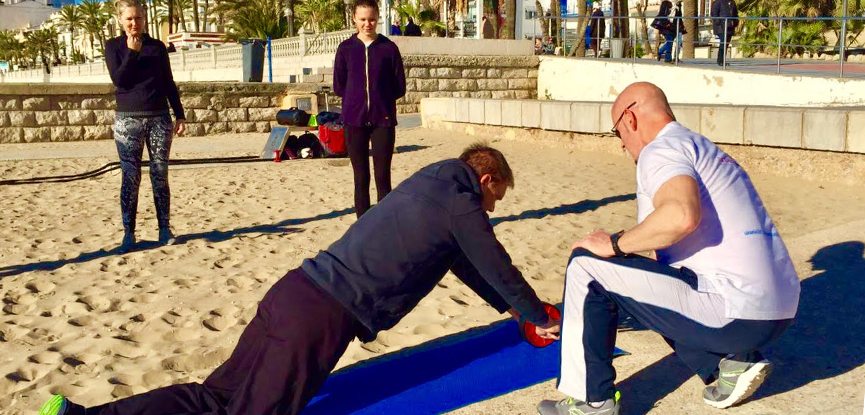 I relocated back to the UK from Singapore at the end of 2015 for the specific purpose of gaining internationally-recognised qualifications with an established educational provider. I selected HFE as they have everything I needed to pursue my career and assist me in obtaining my goal of being self-employed within 12 months. I've seen too many people launch themselves into a fitness career without any thought of what their ultimate goal is.
My view is that you need to 'see yourself in your chosen vocation, go into it with your mind and eyes wide-open, be willing to learn and be very clear about where you want to be. I'm in the lucky position of having a lot of business experience, but I would definitely highly recommend that anyone looking to go self-employed to attend a business orientated course.
Finally, tell us a bit about your fitness plans for the future?
I'm really excited about my future! My partner, Sara, and I, moved to Barcelona in December 2016 to start our respective businesses, Sara is focusing on sports massage therapy and I'm focusing on personal training, exercise referral and low back pain management.
We are in the throes of ramping up our marketing campaigns as the 'season' is just starting here so we are expecting a good uptake of clients. I love my life and with the sun and blue sky – what more do you need? (Apart from a couple of hundred clients!)