Jennifer Clarke is a qualified personal trainer and Pilates instructor. After a car accident set her back, she used Pilates as part of her rehabilitation and found it incredibly useful in her recovery. Using her passion for Pilates and a desire to help other with their fitness journeys, she gained a Pilates qualification and now enjoys teaching classes as well as incorporating it into her PT sessions.
We spoke to Jennifer to learn more about what she enjoys about Pilates and how she sees her career progressing.
How did you first get into fitness, where did your journey start?
I had always gone to the gym in some format, but didn't really have much structure to it. I just booked on to whatever cardio class had a space, a couple of times a week. Then I had a car accident and injured discs in my lower back, as well as suffering damage to the sciatic nerve. After the accident, I desperately wanted to get back to the gym. I hadn't quite realised how much I enjoyed exercise until it was taken away from me.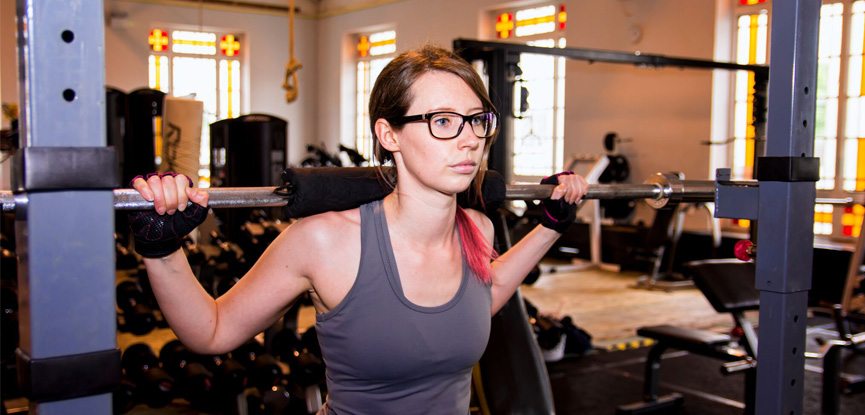 When I had enough movement to walk, I decided to start with Pilates. I went religiously every single week in hope it would help alongside my rehab. There was so much I couldn't do for weeks and months, it was frustrating! Then all of a sudden, months down the line, I realised I'd made progress. I could complete a full set without sciatica kicking off, or I could then do an exercise I couldn't four months previously.
Week by week, month by month, I gradually started being able to do more and more until I was at the point where I could go back to other classes and use weights again. This brought me to a decision in wanting to help others with their fitness journey. I knew if I could do it, anyone could.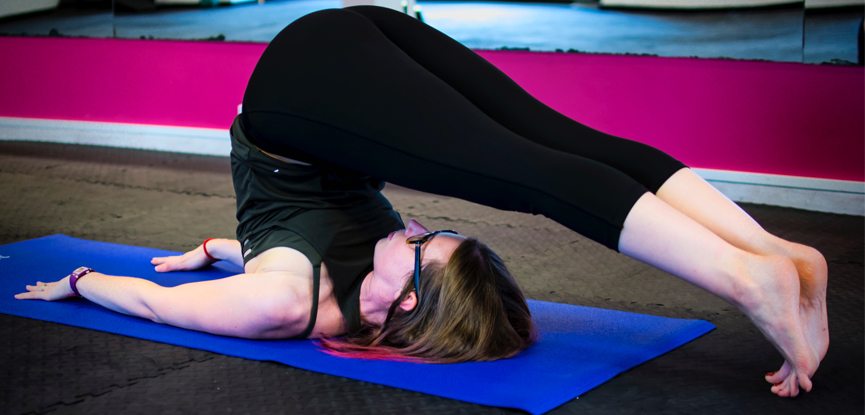 My husband Jay was also in the accident that damaged my spine. His injuries weren't serious but he did have to stop running for over six months until he fully recovered. It was around the time I was doing my PT course that we found out he had a place in the New York Marathon… so it was 'game on' to try and build back up to marathon distance. Jay became my first PT client in March 2017.
He has two sessions a week, focusing mostly on leg, hip and core strengthening alongside flexibility. As soon as I started teaching Pilates, Jay joined the class for added benefits for his core, stability and mobility through his joints. I'm pleased to say that not only is it looking promising that he'll complete the marathon on 5th November, but after many years of running, this year he has hit personal bests in 5k, 10k and also half marathon distances.
After initially qualifying as a personal trainer, you studied Pilates, what prompted this move?
Before I even started my PT qualification, I had considered going straight in to Pilates instead. However I was committed in my mind to making a complete career change, so I knew I might need to keep my options open. I felt that the PT course would be a good starting point before specialising in anything else. Pilates was always on the agenda because I was so passionate after it helped me personally. I'm glad I did it this way because I enjoy doing both.
What was it like first teaching Pilates after qualifying? What did you enjoy the most?
Teaching for the first time surprisingly felt really natural. I was a little nervous but nothing major. I'd convinced the gym where I do a lot of personal training to put Pilates on the new timetable, so I was lucky they were very supportive and the class was good to go pretty much as soon as I had finished my practical assessment! I was actually relieved going straight in at the deep end as it got me going straight away.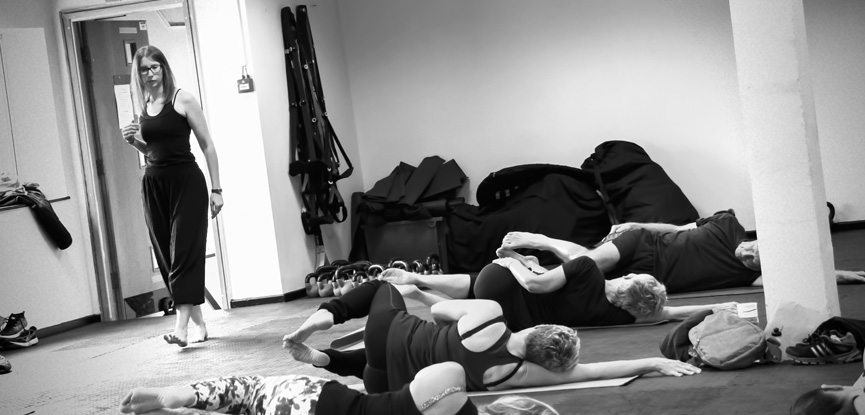 I haven't looked back! I love everything about it, from planning what to do each week to choosing class music, to welcoming new people to the class. What I love in particular though is how you can make Pilates accessible for everyone. Things can be modified, there is flexibility to adapt as we move through the exercises in class… it's just brilliant.
Where do you see your fitness career progressing, whether that's in personal training, Pilates or both?
Pilates will definitely be firmly in my future! I actually quite like combining it with personal training as I can incorporate it into PT sessions when appropriate, alongside teaching classes.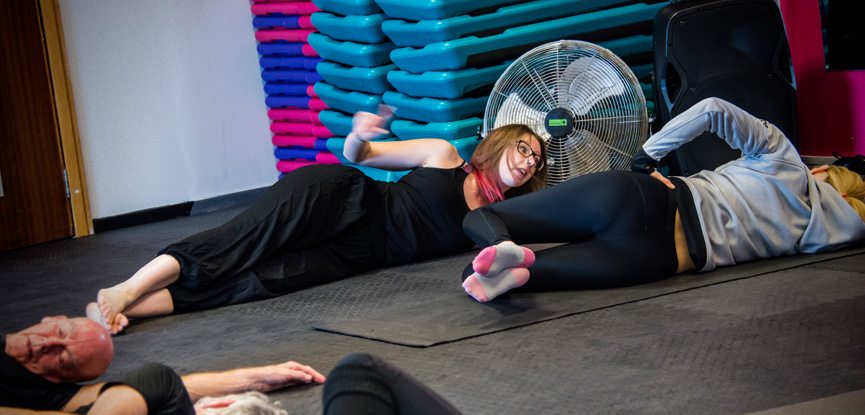 What I like about personal training is working 1-2-1 with people and really learning and supporting them with what is best for their goals, injuries, etc. I'm quite interested in using Pilates in other formats in the future such as incorporating it with suspension training and or branching into reformer Pilates.
Do you think more fitness professionals should consider studying another exercise discipline like you have?
I definitely think fitness professionals should consider specialisms if they are interested. However I do think it's important to weigh up whether they are passionate about any specialism they do consider and not just do it for the sake of it. I think anything you are bringing to a gym, client or your own business, needs to be for a reason and because you are driven to deliver that service.