Joanne Russ is a fitness instructor from Doncaster who's passion for fitness and desire to help others led her to roles with Tesco Charity Partnership and Yorkshire Sport Foundation. We spoke to Jo to learn more about her background, her work in the community and plans for the future.
What initially sparked your interest in fitness and how did this lead you to a qualification?
I really became interested in fitness in my mid-20s. When I was a child I enjoyed swimming but other than that I wasn't really into sports. Later in my teens, I became self-conscious about my weight and started to do fitness videos at home.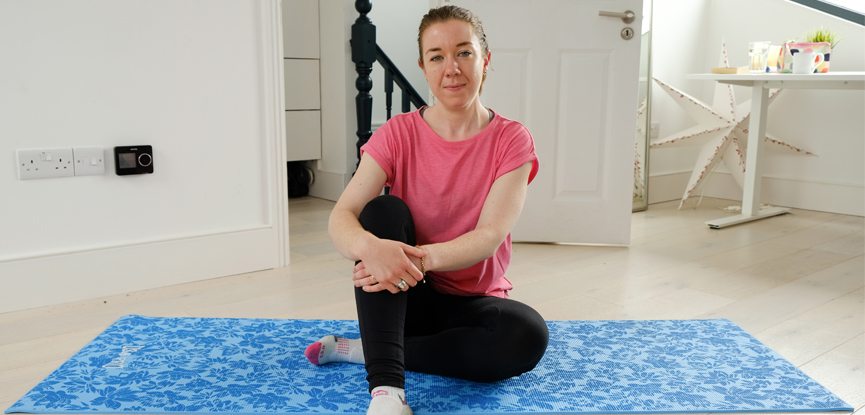 I always remember seeing my mum doing fitness videos like Rosemary Conley, so I began doing these to lose weight. Throughout my time at university I kept up with the workout videos and went to the gym regularly but I was just going through the motions, spending endless amounts of time on the treadmill or exercise bike with no real knowledge about the optimal way to train.
In my mid-20s I was not happy with my body and wanted to lose some weight so I did the Beachbody Insanity workout challenge. I completed this and lost over two stones. I was amazed at how much healthier I felt both inside and out. Fitness had become a habit and was part of my life. This led me to take an interest in other forms of resistance training and I began weight training at home.
I fell pregnant in 2014 and I continued to stay active, I went swimming three times a week and did pregnancy-specific workouts at home. I felt strong and healthy throughout my pregnancy and knew that I would continue to keep fit post-pregnancy. This was the first time that I saw physical activity and fitness as something more than just a tool to lose weight.
My passion for fitness had grown and so in 2015 when my son was a few months old I signed up to do the Level 2 Gym Instructor course with HFE. I would like to pursue a career in fitness in the future, but I also love learning about the different forms of fitness and how it can be adapted to suit different individuals.
What did you enjoy the most about your course?
I liked that the course included both distance learning as well as practical weekends. Being able to study in my own time was very important to me because I have a child to care for as well as doing my studies. I was able to fit it into my schedule.
The four days on which I attended the practical workshops were good because they allowed me to meet fellow course-mates and to learn from them. The tutor who took the workshops was very knowledgeable and helpful. The facilities at the gym were very good and made it easier to apply the different training methods and concepts in a practical way.
I liked that the course had a balance of theory and practical application. I enjoyed learning about anatomy; this set the foundation for then learning about the different training methods and the optimal ways to train. As well as learning skills to pass on to other people, I also learned proper form which I could utilise in my own workouts.
After qualifying, how did your fitness career develop?
After successfully completing the course I did not have a clear vision of where I wanted my fitness career to go. I have a non-fitness related job which I am currently taking a break from to look after my son, so I was not necessarily planning to go into a career in fitness (although this is something I plan to do in the future). I took the course to learn more about an area that I am passionate about, and also obtain the qualification for use in the future.
However, as my work commitments are on hold I felt it would be the perfect time to pursue my passion for fitness in my own time and on my own terms. Initially, I set up a Facebook page called Well Mummy where I share tips on exercises that can be performed at home. I also share healthy family meal ideas and show what I feed my son.
I also began to look for volunteering opportunities in the sports/fitness sector and I came across the Yorkshire Sport Foundation's Mums Team project. It aims to inspire mums to lead activities in their local communities and to inspire their family and friends to be more active. I began volunteering for them at the beginning of 2017.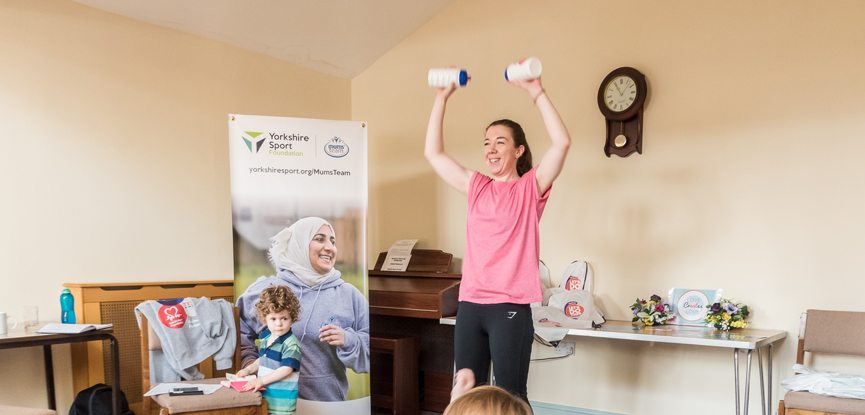 They provided funding which I used to buy weights, kettlebells, exercise mats etc. I would meet with fellow mums at the local community centre once a week where we would either do HIIT-style training sessions together, or they could make use of the equipment how they wished.
After a few months, I became a mentor for the Mums' Team project, which involves looking for and supporting other volunteers to set up their own activities in their community. I am still a mentor for the project which is continuing into 2018.
The project is funded by the Tesco National Charity Partnership, and through my involvement with the scheme, I was asked to appear in a video for their Let's Do This campaign running in November 2017. I travelled to London to take part in filming for the videos which are currently playing on YouTube, Facebook ads and their Let's Do This Website.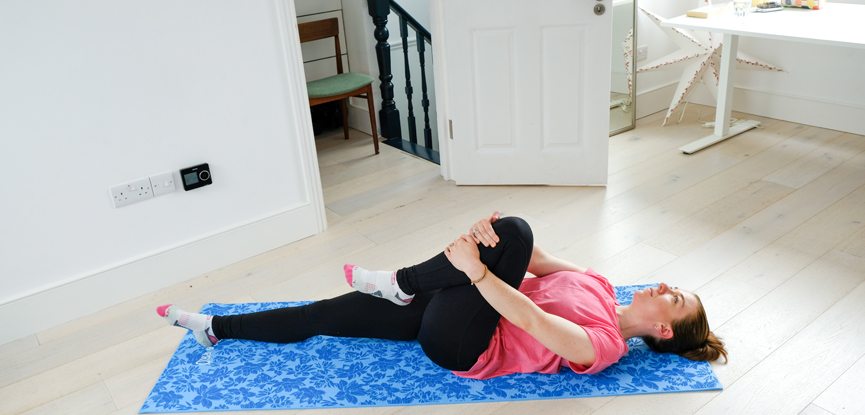 Do you have any plans to gain more fitness qualifications or do more volunteer work in the future?
Since I began to gain experience in the area of healthy living and fitness, I have taken opportunities that were totally out of my comfort zone. Fitness has taught me how to be disciplined and dedicated and has sparked a passion to help other people to access fitness and improve on their physical and mental wellbeing.
I am particularly interested in making fitness more accessible to special populations such as pregnant women and new mums. I am going to take the Level 3 Pre and Postnatal Exercise Instructor course in 2018 and look at gaining experience of working in a gym environment.
With regards to volunteering, I am continuing to mentor volunteers for the Mums' Team project and helping them to set up and run their own activities. Yorkshire Sport Foundation also supports sports clubs, physical activity among children and is the lead organisation for the Special Olympics South Yorkshire Partnership. In the future, I will be getting involved in these areas of the organisation as well, in order to help make sport and physical activity accessible to more people in my area.
Photo credits: Tesco Charity Partnership and Andrew Kelly Photography