Laura McNally is an accomplished HFE graduate, completing personal training, exercise referral and low back pain courses. We spoke to Laura about her extensive background and why sustainability is important for the fitness industry.
Let's start at the beginning, what first drew you to the world of fitness?
This is a long story! I did quite a lot of sport as a kid but always hated PE – when I look back I remember I was always really good at 100m sprints on school sports days and I loved dancing. I danced up to 15 hours per week at one point and I qualified as a dance teacher too. I then studied geography and geology at university which included fieldwork in various mountains and I took a basic expedition leaders qualification as well.
I joined the RAF aged 26 and my dislike of PE carried into that career. I remember dreading the long runs during my training and some of the sports sessions because I found the instructors quite intimidating. I just felt like I was really bad at sport and fitness. I'd just done enough to be able to do the entry fitness test – a 1.5mile run and press-ups/sit-ups but I was always nervous about it. My leadership training placed a heavy emphasis on leading by example for me but I really struggled with the running which I thought was important.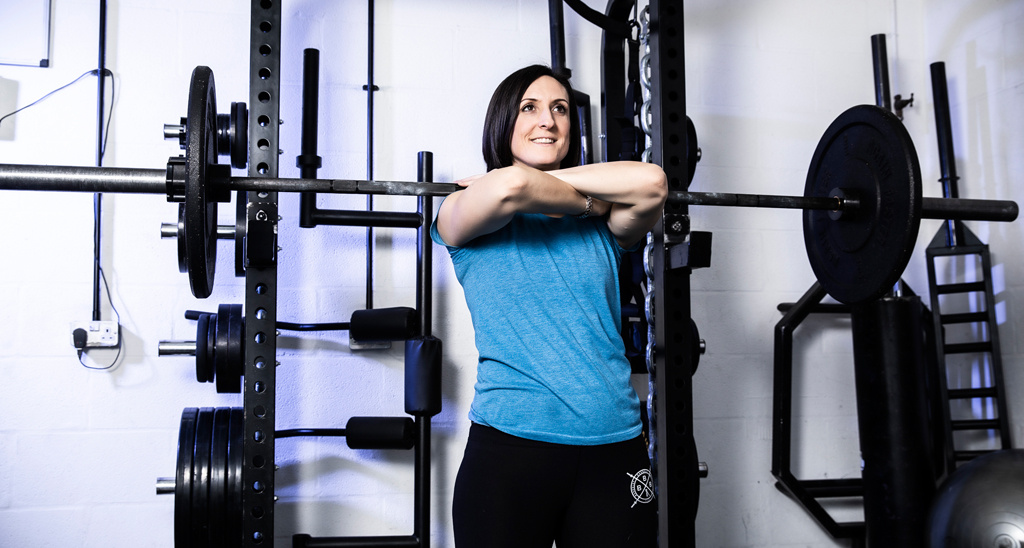 I later made friends with some people on deployments who really liked weightlifting. In particular, there were a group of US soldiers I met in the Middle East who were really into CrossFit. I couldn't lift the weights that they could and that's really where my passion really started.
It's really obvious to me now that I'm type-2 muscle fibre dominant, this means I'm better at sprinting, lifting weights, power. Once I realised I was good at weights, I started doing a lot more and before I knew it I was beating some of the boys at fitness tests and I felt like this gave me a bit of credibility with the people I worked alongside. I'm still no good at the 1.5 mile run but my recovery is pretty quick! I started doing representative sport in the RAF which included skiing, rowing and athletics, never to a serious level but I started to enjoy some of the sports that hadn't been available to me until then.
I left the RAF in 2017 and carried on weightlifting and I loved what it was doing to my physique. I moved house and joined a barbell gym and with my PT I achieved a full set of 10 pull-ups in only 1 year. Now I'm adding weight! I love that I can quantify my improvement with weights which is really difficult to do with how you see yourself in the mirror.
I always enjoyed working out with other people and although I'm incredibly competitive, I'm competitive with myself and I loved seeing others achieving their own PBs no matter how small. I spoke to my own PT about doing the PT training and remember him saying 'I think it'll suit you'. I'm not sure if he was being polite but I decided to use some funding from the RAF to pay for a few qualifications with HFE.
You've gained a few qualifications with HFE, what have been some of your highlights on your journey?
Goodness, there are so many! The face-to-face sessions were the best parts. I've loved trying out the different techniques myself in a really safe environment and I've loved learning what others are doing. I found on the course weekends that the other students contribute a lot to your learning – they have different experiences and imagination so the sessions everyone comes up with can be really varied.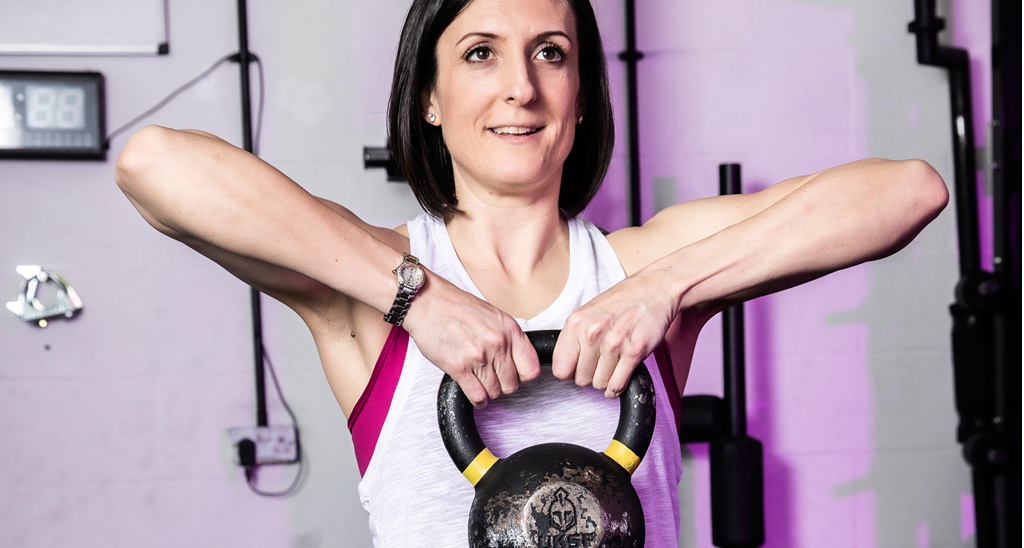 I remember one of my exercise referral sessions involved a very simple beanbag throw combined with some other weights and for the same condition, my partner gave me a Pilates session (when I acted as the same client). I've also made friends I'm keeping in touch with and we've even given each other fitness advice because we have studied different specialisms!
I really loved my specialist Level 4 Low Back Pain qualification. Most of the people I work with have some form of back pain and when they heard I was studying it they started asking questions. By the time I completed that course I'd learned enough from all of the courses so that I could be really flexible in how I approached a client with low back pain and I felt like I had a strong repertoire to draw on.
As well as training clients, you're also developing a range of plastic-free sportswear, can you tell us more about this?
Yeah, this is a really interesting project. I'm also a Chartered Geographer and I have learned a lot about the environmental impact of clothing, as well as the potential impact of internal air pollution. There's not enough research into the details but we do know that garment production processes are harming both the environment and us in a variety of direct and indirect ways.
This obviously isn't great for sports performance and yet most sports clothing producers are using these techniques, with the exception of a few brands who focus on some specific aspects. I'm working with universities and fibre specialists to develop very low environmental impact sportswear using novel fibres and production techniques.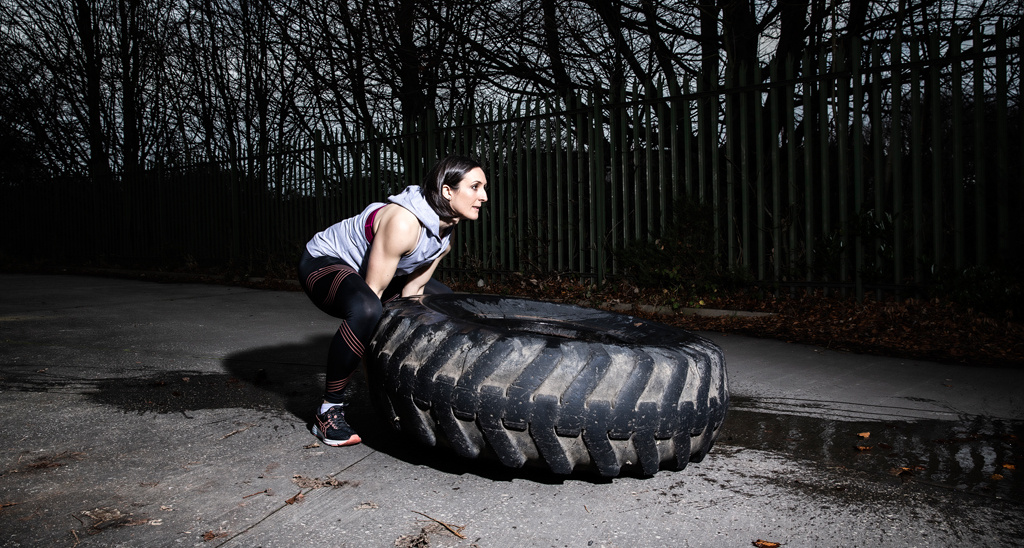 The difficulty is making the clothing with the same functionality as existing clothing – there's a reason sportswear is designed in the way it is and this is the real challenge. It's not a quick fix though. We're starting a design competition in one university in the next few weeks and hope to start an R&D project this year so it's slow going but a lot of fun and I get to meet a lot of people who are very interested in fashion and the environment.
Thinking about sustainability in the fitness industry as a whole, where do you think the biggest improvements can be made?
My main advice is to always start with waste. If you're throwing something away, you're throwing away something that you have paid for. There's a lot of discussion about whether some environmentally-friendly behaviours cost more but waste is where you can probably save money too. I know this isn't every gym owner's dream but looking through the bins is worthwhile.
Discover what is the most common item(s) in the bins and the alternative is your key to saving money and your carbon footprint! This might be blue roll – can you ask your guests to bring towels? It might be plastic bottles – can you provide a water fountain/tap water? When you purchase something (anything from stationery to gym equipment) you can ask 'how will we dispose of this and when?' Really think about how much use you will get from an item and consider if there's a better option that will get more use or will be more easily disposed of. And when it's on the market, buy my clothing as your staff uniform (just as a suggestion!).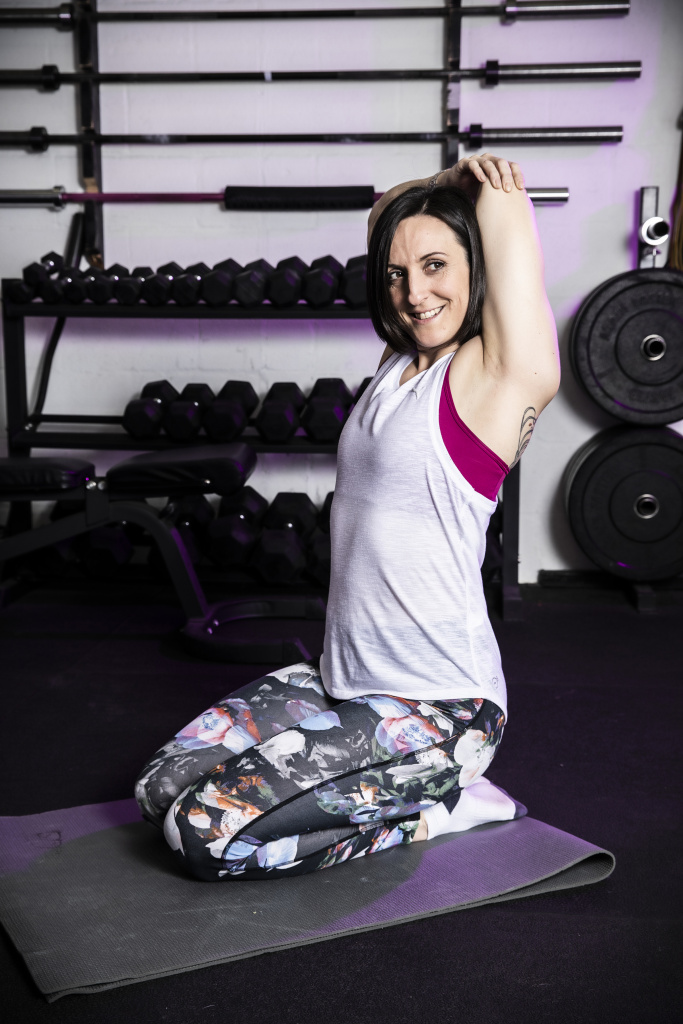 As a gym member, you can bring your own towel, and water bottle, reduce your use of supplements (in single-use tubs!) and try to get the nutrients into your natural diet instead. It's the same principle – if you throw something away that was single-use, remember you paid for it! Water in a bottle? You mostly paid for the bottle.
Finally, what's your best bit of advice for aspiring fitness professionals?
I would say do as much as you can before and during your course and keep it going afterwards. I don't necessarily mean get fit or ripped, I'm talking about variety. Try all the different classes at your own gym, ask other gym instructors about the things they love – for example, weightlifting has a wide variety of options including classes, strength, Olympic… and then there are HIIT classes, CrossFit, a huge variety of sports like football, rowing, aerial hoop and then there's yoga and Pilates!
Try everything you can and learn about what you like. You'll be able to advise your clients about different aspects of fitness and types of activity available to them and you'll learn about what sort of fitness professional you are – this really helps you figure out what sort of client you'd get on well with.