Louise Jordan is an HFE Exercise to Music graduate and the Managing Director of BOOSTfit, an exciting group fitness brand. We recently caught up with Louise to learn more about her.
Tell us about how you first got into fitness and then specifically group exercise
I never really intended to be a fitness instructor, it was just something I fell into after attending a group fitness class, they asked if I wanted to work for them and it grew from there. I trained to be an exercise to music instructor for that class and started working. I completely fell in love with group exercise after seeing all the clients smiling and enjoying what I was doing.
Your brand is BOOSTfit, in a nutshell, could you describe exactly what it is and how it differs from other classes and concepts?
BOOSTfit is a brand new fitness ethos. When I started the business it was because I felt there seemed to be very little kindness in the world and many feeling like they weren't part of a supportive community. I wanted to create something that could bring people together to not just get fit and improve their mental health but to spread a bit of good as well.
A percentage of profit from every class goes to local charities who are voted in by our BOOSTers (clients). We also try to get out and help in the community as much as possible. We have helped rejuvenate community gardens, sent gifts to children in hospitals and written cards to lonely people at Christmas.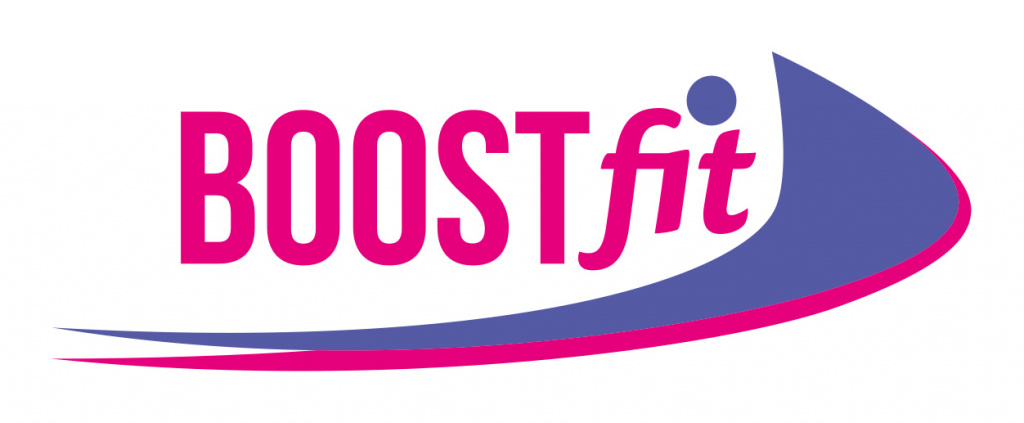 By using short, fun sections to keep BOOSTers on their toes and continually interested, our class works on both physical and mental health which is so important in this day and age. It is designed to be suitable and inclusive for as many people as possible and is a safe, no judgement or pressure environment.
We do things incredibly different to other companies out there and our aim is to flip the industry on its head. I want to not just apply the BOOSTfit ethos to our clients but the team as well. Having worked in the industry it felt like there were two options, work for someone and be part of a team, or buy into a brand and be left to it after training. I wanted to create a business that instructors could take away and run their own classes, but for them still to be part of a team and community that supports them every step of the way. Every instructor has a team leader, manager and trainer. We have company meetups, get-togethers and training sessions.
We all work with each other and raise each other up, there is no competitiveness. We do as much of the work for the instructors as we can to make their life easy, from playlists to marketing, to advertising all classes. We also do not believe in hidden costs and when you qualify you get a gift box that sets you up with everything you need from uniform to leaflets. We are here to support you, because if our instructors are happy they will represent BOOSTfit the way we need it to be so clients will feel our brand ethos.
How do you see Boostfit growing in the coming weeks, months and years, do you have any specific plans you can tell us?
Like our ethos, our growth plan is very different from the rest of the industry. You cannot just book onto a BOOSTfit training day. We want to make sure we have the right people working with us and pushing our brand ethos forward, we also want to make sure that we are right for you and will fit in with your plans.
We have a Facebook group that instructors can join to see what we are all about (search "BOOSTfit future instructors info group") then you need to apply, interview and if it all comes together you are invited to join the BOOSTfit community.
We have so many plans for the future. At the forefront is making us as inclusive as possible and continuing spreading kindness and the BOOSTethos. We want to grow the awareness of our brand as nearly all our team have come from word of mouth or experience of the actual class.
Getting our name out there so instructors are able to discover our amazing class is so important right now. We also want to get a massive family of instructors across the country, showing if we all work together what an incredible change for the better we can make.
How important is it for new instructors to get the right training and the right qualifications before they embark on a career in fitness?
I think getting the right training for what you are doing is vital, you need to understand your clients and what you are teaching inside and out. Also, always try to keep learning, you never know where it may lead you.
What's the best bit of advice you can give to aspiring group exercise instructors that will help them succeed?
Do something you love. Spend time finding the right thing, find your people, your tribe, people who encourage, support and care. When you have the right people around you, you are limitless.
Make sure you look around and do what makes you happy. If you have passion for what you do the positivity will radiate to your clients. If you are giving them a great experience through your passion and positivity, then they will want to keep coming back.