Lucy Mapp is a recent HFE personal training and Pilates graduate. As well as gaining a PhD in Chemistry from the University of Southampton, she is also an accomplished triathlete. We recently spoke to Lucy about her love for the triathlon, the importance of believing in yourself and why it's never too late to pursue your dreams.
You can follow Lucy's triathlon adventures on Instagram or Facebook.
Let's start at the beginning, how did your interest in fitness and sports come about?
I've always been fairly sporty and active but it was the start of secondary school where I really discovered athletics. My training increased over the years as I became more and more dedicated and wanted to succeed. I competed both for myself, my club and my county at various events around the country, and in a variety of disciplines.
Alongside this, I became more interested in the background and theory behind training methods and adapting these for different sports and individuals. I chose PE/sports science for both GCSE and A Level at school and really loved and enjoyed the courses.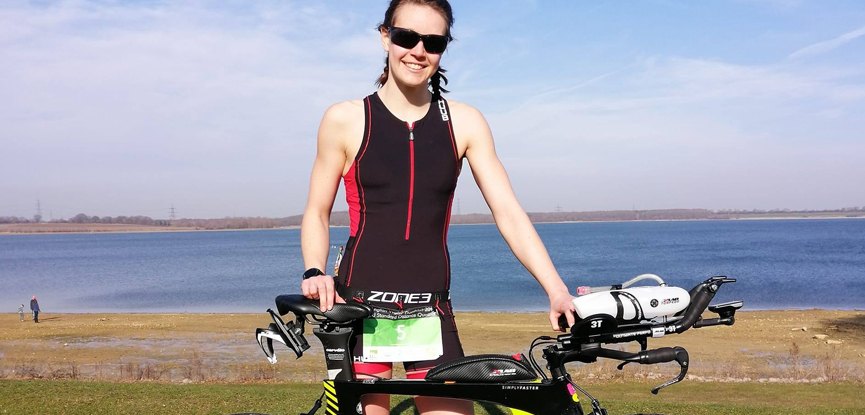 I learnt a lot in those years which helped me to understand the principles and methods behind my own training, and also increased my awareness of different aspects of fitness and training, eg the different energy systems, types of training, and how to get the most from my own training and ability.
I very seriously considered taking this further to study as a degree at university, as it was something I was really interested in and passionate about. However, many people told me that beyond the degree the job prospects weren't great and there were many people who couldn't get work – only the very best made good money in the field and got good jobs. I listened to this, and decided to go down a more academic route, however the passion and love for sports and the science and background behind training remained.
Over the years you've invested a considerable amount of time studying chemistry and gaining a PhD, what prompted such a dramatic shift in career?
I've always loved sport, and it was a big decision applying to uni at 17 whether to do what I loved and enjoyed (sports science) or a more 'sensible' option and a more academic subject with 'better' career and job prospects. I chose the academic 'sensible' option. I've always been fairly academic, high achieving and driven to succeed. With a family background in the sciences I knew what could be done with a science degree (and also have wanted to be a 'Dr' from a young age) and so completed my undergraduate Masters in Chemistry, followed by a PhD, at the University of Southampton.
All the while I kept active and stayed fit. I never thought that I would be able to make anything of sports and fitness, and it would always be something on the side of my daily life, something I fitted in the best I could.
It was only after getting really hooked on triathlons, and spending many hours a week training that I started to consider my options. Perhaps the 8-5.30pm job wasn't for me, and there was something more fitting and flexible that I could do, alongside pursuing my aspirations in sports.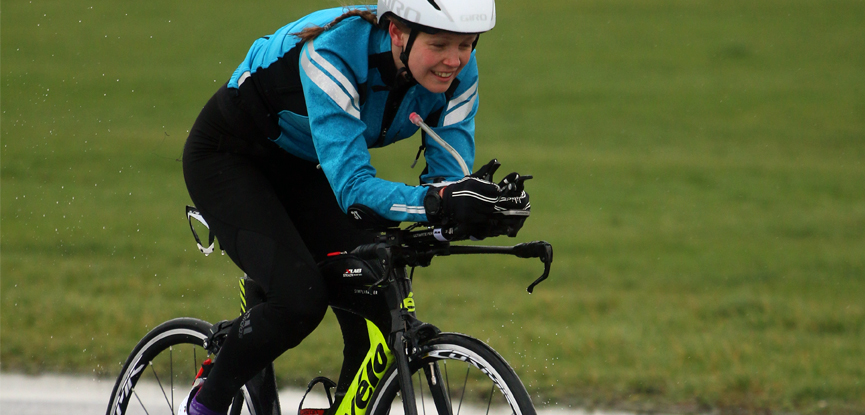 I started to spend my days at work thinking about my training and looking forward to the end of the work day so I could 'start' my day and get back to training having already been up at five for my first session of the day. Work became more of an obstacle in daily routine, although it did help with the funding as triathlon is an expensive sport, especially when you're getting set up for the first time.
At work I dreamt of the gym and being out running and thought about the lives of those working within the health and fitness industry. Spending my days in a gym, an environment I am extremely happy in, having more opportunities to train and be surrounded with like-minded people sounded very appealing to me. I did doubt whether I would be able to: have the skills and be good enough to make it as a PT and earn a decent living in the fitness industry, as it can be tough, but then I thought "other people do it – why can't I too? What's stopping me being successful as well?"
I thought about the future and what did I want to be looking back on – sticking it out in my career, being successful and climbing the ladder in a job, or saying that I tried something, that I had a dream and pursued it, regardless of the outcome. I didn't want to be regretful that I didn't try. There's plenty of time in the future to have a desk job, a comfortable salary and to set yourself up for retirement, but right now I'm young, and want to make the most of that. My body won't be able to train and compete forever, and if I want to give it a shot then the sooner the better.
I spent a long time mulling things over; doing research into various courses, the prospects, job opportunities and the qualifications needed. Making the decision to hand in my notice at work and embark on the career change was the culmination of at least six (long) months of investigation and pondering, weighing up the different options and trying to second-guess how things may work out and wishing I could see into the future.
All whilst I was trying to juggle my job, triathlon training, relationships, learning as much as I could about the sport, researching various different equipment and kit and making some big decisions in these areas, and also trying to keep up with all the usual daily and weekly chores and life admin that you get thrown whether you like it or not.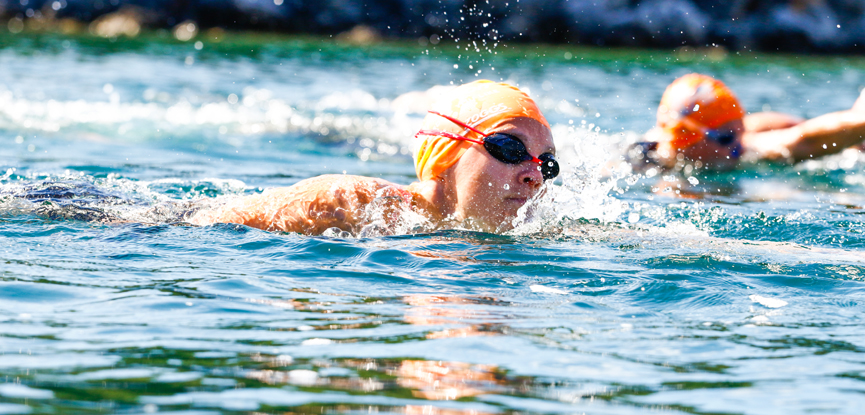 Whilst it was a big risk, making that decision to mix things up and change direction, I feel it was the right one and I don't regret anything. I'll never lose my degrees I studied hard for, and with my background and experience I know that I haven't closed any doors; I can always continue in a career in science or a related field (e.g. teaching) at any point, should I choose.
In fact, I feel that I've only opened up more doors by obtaining these qualifications, and that my future is now open to anything. I can choose which path I decide to go down. The world really is my oyster and the opportunities and possibilities for the future are endless.
I've met some great people and learnt a lot through the experiences I've had up to this point. I've had my views and opinions challenged through meeting different people from different backgrounds, and had my eyes opened to many things I wouldn't have otherwise seen.
No matter what I've thought of some parts of my journey thus far, at the time, they have got me to this point, with the people that I have around me and the skills and experiences that I have developed. I wouldn't change any part of the journey but I'm excited to see what's around the corner on the next part of it, and where the path may lead to going forwards.
You've completed both Pilates and personal training with HFE, what did you enjoy most about these courses?
The people I met, especially on my Pilates course which was such a great group of ladies. We all got on so well but from such different backgrounds and with different views so we all brought something different to the group. We learned a lot from one another and picked up ideas and tips that will be so useful going forwards.
Asides from the people, I also really enjoyed learning about the different training regimes, types and exercises during my PT course. I could see how that translated to my own training programme and found it really interesting to see and understand it from both sides (as a trainer and athlete).
I think the understanding of what, when and why certain things are planned helps me to get the most out of my own training – for example, knowing why I have easy sessions or weeks and understanding the importance and aim of them makes me appreciate them, and I don't try to go too hard.
Something you're outwardly passionate about it taking part in triathlons, what sparked your initial interest in this? What are some of your future tri goals in the next few years and beyond?
I actually got into triathlon during a summer activity holiday. After a week of taking part in tennis, wakeboarding, kayaking, paddleboarding and other water-based activities I thought I might as well sign up to a bike ride to say that I'd done most things whilst I was there.
At the start I was hesitant – getting kitted out on a road bike for the first time it felt very unnatural and unstable (compared to my hybrid back home that I commuted just a few miles a day on).
Once we got going though I settled into it and by the first meeting point at the top of a long incline I was absolutely loving it and was actually out the front of the group with just one other (very experienced) cyclist. It was on that long climb that I started thinking about triathlon, being a runner for many years but also swimming for fun on and off since I learnt when I was young, and at the top the guy I was with actually mentioned it too!
Turned out he and his wife (who joined up with us a few minutes later) were both keen triathletes, had competed for the GB age group team many times and were involved in organising several races back home during the year.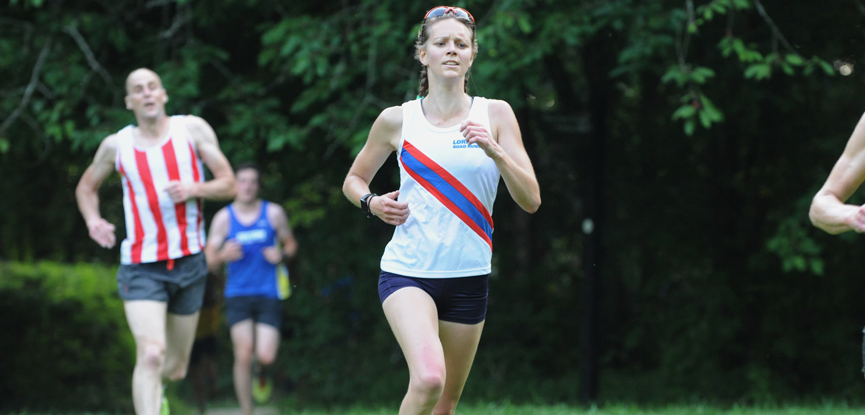 They asked about my running and swimming background and said that I should give it a go and could even make the GB age group team! I was shocked! I'd always loved sport and dreamt of competing at a high level but had accepted that I would never be that good and would have to just do it at a lower level and be competitive at local races.
Throughout the rest of that week I met several different couples on different bike rides and at the 2.4 km biweekly sea swim, all involved in triathlon in one way or another, and they all spurred me on to give it a go.
On returning to the UK I got well and truly stuck into tri, trying to learn as much as I could in a short space of time, and entering my first race just six weeks after getting back. I absolutely loved the race (it helped that it was glorious weather and the sun was shining) and somehow I won my age group and wasn't far off the overall winner either!
Even with a few mishaps along the way (the most notable being getting my hair caught in my helmet and not being able to get it off in transition before the run!). After that there was no stopping me. I got on board with a coach and knuckled down to some solid winter's training ready for the season ahead and to see what I could do.
This year my goal is just to get a load of races and experience under my belt, get a feel of what I'm capable of and see in what direction I think the next few years may head. I'm targeting the qualification races for ITU and ETU (standard distance) so will see how they go. It would be fantastic to qualify but things can happen in races outside of your control, or you can just have an off day, and that can be the difference between a few places and that qualification spot.
Beyond this year I'd like to see where I can go and what I can achieve in the sport. The thought of 70.3 distance has certainly crossed my mind, and with that targeting the Ironman races and world championships etc. I don't know how realistic that is, or how long it will take me to get there, but I will give it my all to try to be the best I can be. I know athletes who are already at that level and either chasing the pro status or there already. That knowledge and seeing their commitment and success will help me to push hard and achieve those dreams.
Do you see your fitness qualifications playing a part in improving your times and performance?
Definitely!
Initially, I saw getting my qualifications just as a way to support myself, to provide some income, perhaps to offer some structure and something a bit different in my weeks beside my training. just be something that I was really interested in and enjoyed. However, once I started I realised how much more beneficial they would be to me, personally, in helping me understand my training more and be able to maximise my training and recovery.
Some areas that I think will be of great benefit are the nutrition module of the PT course with regards to the different food groups, vitamins and minerals and their different roles and importance. I tend to try to eat fairly healthily with a balanced diet, however some of the information I learnt from that course definitely made me think twice about some of my choices, and perhaps to incorporate some different foods into my diet to help provide all the essential minerals and vitamins to keep my body ticking over nicely.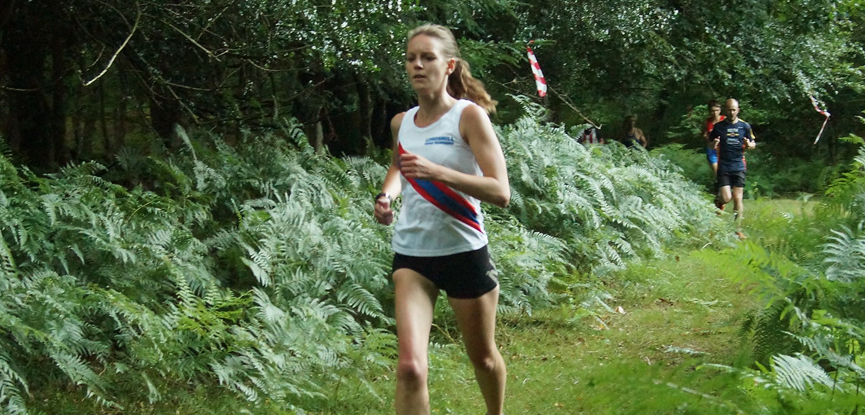 The principles and methods of training relate directly to my own training and programme, and just understanding it from the other side will help me to maximise my sessions: knowing why certain sessions or weeks are easier and the importance of them rather than getting annoyed that the intensity is dialling back and I'm not being pushed hard enough. I definitely appreciate certain aspects of my own training more now, and going forwards will see the overall periodisation and variations more clearly and with a better understanding.
The Pilates is also going to be really useful for me as an athlete; being able to do some low impact sessions that will help to strengthen and balance out my body and allow me to work on specific problem or areas of weakness in between the swim, bike and run sessions. Having those tools from the course to practice in my own time and understanding the different exercises and their purpose will be really valuable, and having a repertoire of options under my belt to perform as and when I need.
Finally, there will be many people reading this also considering a big career change, what advice can you give to help spur them on?
Go for it!
If you never try you never know, and you don't want to look back and regret the 'might-have-beens' and 'what ifs'.
It is a massive risk, taking a leap of faith into the dark and unknown, and a really scary and daunting prospect. But as many successful entrepreneurs and professionals will tell you, success only comes to those who are willing to take risks. You have to go against the flow, head upwind, battle the tide but that's what makes it all the more worthwhile and fulfilling when you get there. If things were easy, everyone would do it.
I would advise anyone thinking of a career change to make sure they've thought it through, weighed up the options and pros and cons, and that they've thought about a few 'what ifs' and spanners in the works that they may meet along the way.
I think if you're going to do anything big like I did, having a fantastic support network who are 100 % behind you and believe in you is a massive bonus, and something I was really lucky to have. It's not easy, I won't lie. It was a long and hard slog for me getting through the courses, the studying, coursework, and exams, fitting it all in alongside my training and other commitments and life admin. Being away almost every weekend for 3 months took its toll too, and some super organisation and preparation skills were certainly needed.
If it's something that you really want to do, then you will make it work. As someone once told me – you don't have to make someone do something they enjoy or want to do. If you put your mind to it, keep your eye on the goal and what it's all for then you'll make it out the other side and it will all be worth it.
Another quote I saw and stuck with me was 'ask yourself, does this support the life I'm trying to create?'. I think it's a great way to see everything that comes your way and the options and decisions that you make. As ultimately, it is these, the decisions that you make at each point that will shape your future and decide where it is that you ultimately end up.