Mikala Tolley is a highly qualified instructor who has previously studied yoga, Pilates and exercise to music. From working a successful job as an IT project manager, Mikala sought new pastures and followed her passion for fitness. Now successfully running her own yoga and Pilates studio, we caught up with Mikala to learn more about her fitness journey and what initially drew her to yoga.
How did your fitness journey first start? In particular, what drew you to Pilates and yoga?
I used to be an IT project manager, working for a big multi-national company. It was stupid levels of stress, I was recently married and pregnant with my first child. The opportunity for redundancy came up, I grabbed it with both hands went running out the door.
Following on from that I had a good few years off with the children when they were younger. As they started to go to nursery and school, I asked 'What can I do right now, for me? What can I fit around my family?' The fitness industry seemed to work because, naively, I thought I could look after the children in the day and go to work at night when my husband was home. It seemed to make sense to do that way and it did work. As the children got older and needed less looking after I was able to do more stuff.
My goal was always to get into yoga and Pilates, but I started out with ETM because I wanted that deeper grounding. I didn't hate ETM but I did find it really difficult as I don't have the memory for the routines. Plus, I hate dance music and stuff, so I created my own style which was Rock Hard Bodies and it was all done to rock and metal so I made it even more difficult for myself because I had to create everything from scratch.
It did put me in a really good standing because it taught me about bodies and how they move. I then went through the process of doing my gym instructor course, then Pilates and onto yoga. I've been building my experience over the years and basically seeing a lot of bodies moving in lots of different ways and I can use that cross-course knowledge. Yes, I might be teaching yoga or Pilates but I can bring some of the gym instructor in and even some of the aerobics, ETM stuff in as well.
How much do you find yourself engaging with the more spiritual aspects of yoga?
I don't really. Because I would class myself as a more practical person so I don't tend to get into the meditative side or philosophical side of yoga. I do relaxation and I do teach pranayama which I think is great, but going down the route of mudras etc isn't something I do personally, so I wouldn't teach it. A lot of my clients are like myself, business professionals, and I don't think it's what they want either so I think that's why they come to me because it suits them.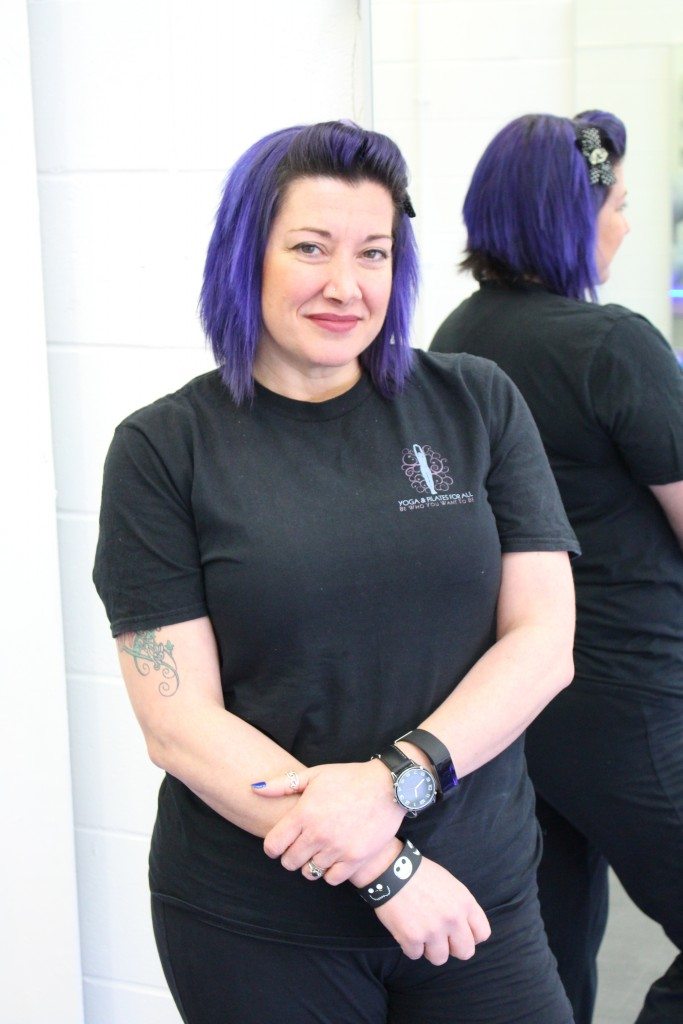 They like yoga, they love the breathing and the feeling of grounding and achieving new things because I push them but I don't think they'd be interested in traditional meditation. We do five, ten minutes of relaxation, it is guided but that's their style as well so it suits us all.
With everything you've studied with HFE over the years, what have been some of your most memorable moments?
I loved all the courses I've done. I was telling one of my classes the other day that my ETM course was very challenging. There were two of us, myself and this guy. He knew nothing about music but knew a lot of about aerobics and I knew nothing about aerobics but knew a lot of music. So we kind of cobbled things together and managed.
I do remember grabbing (senior tutor) Yvette and asking her about specific moves and I still have a video on my computer at home of her demonstrating stuff to me, that was fun!
I really loved my yoga course, absolutely adored it. Just getting that depth and understanding of yoga and how it all worked. I really have loved all the courses I've done.
The tutors you guys have, both on the practical weekends and on the support team, are very, very good. You're all very knowledgeable, you do know your stuff and you're industry-based and I think that makes a big difference.
The yoga course does stand out as my favourite though.
What do you to develop and expand your own learning?
Because I've got a lot of qualifications already, it's about trying to top that up. I do my own research, read articles, look at trends and how things are changing. A lot of my education comes from seeing more and more people. I do a lot of one-to-one and the people that come for those sessions come with specific needs and wants, and the more of that you see, the more you realise you have to be adaptive and you have to modify what you're doing. Having that real grounding across the board gives you the ability to adapt.
You can look at someone and say 'Pilates says this, but that's never going to work for you. Let's bring a bit of yoga in and let's just move'. I think that's my continuing education, seeing how people work and move, and adapting my approaches.
What made you choose your own studio over working in an already established gym?
Because I'd worked in big industry before, I didn't want to work for anybody else anymore. I work around my family and my own schedule so that's why I've always wanted to work for myself. Having my own studio gives me that ability. When I initially started out I was hiring places, lugging equipment around, so it's nice to be grounded in one place and have people come to me. It's helped me to get more one-to-one clients because it looks more professional and it gives me the ability to rent my space out to other instructors so that's currently what I'm doing.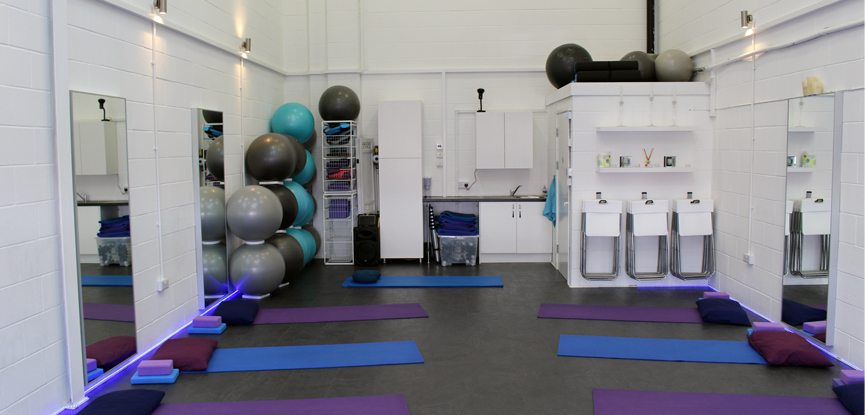 I can control my environment, I was determined to have my chandeliers, my floor lights, all those nice things that you don't necessarily get in a gym where they have a studio that's used for different types of classes.
Tell us about some of the challenges and hurdles you faced setting up a studio and getting your name out there
Initially, once I'd done my Pilates, well even right from ETM, I was all about marketing myself and branding. Branding is really important. Even when I was hiring places I was building a client base. It got to the point where, with what I was spending on hiring out places, I could afford my own place, so that was the first inclination that I should open my own studio. I kind of had some clients anyway so then it was a case of hard work and graft, doing flyer drops, Facebook, Google, social media, just always pushing. I have a newsletter now that goes out to nearly 400 people a month but it's taken me years to get all that together.
Nothing really works as well as word of mouth. You've got to get yourself known by a few and then build your reputation, build your brand. People start talking about you and it grows. I still get people saying they didn't know I was here even though I've been here two years. That said, if you haven't been looking for something you don't know it's there.
I do other things here as well, I have a ladies shopper night coming up. That brings fresh faces through the door. It's about thinking outside the box a little bit at times.
You can't sit on your backside and expect it to happen, you've got to work and make it happen.
Thinking about new or aspiring group exercise students, how early in their journey should they be thinking about branding and marketing?
Day one. There are a lot of fitness instructors out there and there are more and more each week pretty much. You need to show people why you're different to everyone else. Why should they come to you instead of any other instructors out there, the answer is your brand and reputation.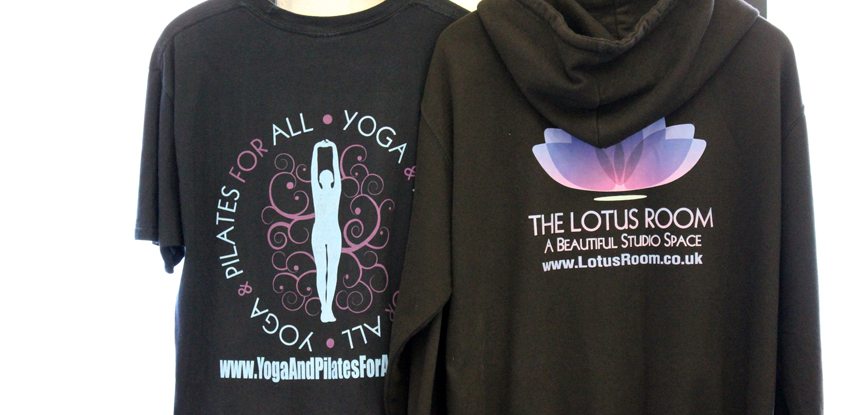 I set myself up as one of the more qualified people in the area, so I'm not just a yoga teacher, I have my pre and postnatal qualification, older adults, exercise referral, nutrition, I can offer all those other things.
It does depend on what you want to do, if you just want to teach yoga within gyms you could argue that it's not that important, however if you want your own studio and you want to have your own following then you need to be thinking about your branding and you need to be thinking about it from the get-go.
What's on the horizon in terms of the types of classes, events and experiences you want to offer in the future?
For me, I'm doing more training and looking into ayurvedic medicine and aromatherapy because that goes really well with the holistic teaching that I do. I'm very interested in holistic treatment of the body and women's health. So that's where I'm going now. I love my classes but don't want to do anymore, I have enough. I love one-to-ones, I have a couple more spaces but I'm getting to the point of capacity.
I'm not 20 anymore and there are only so many classes I can teach a week. My interest now is getting my space rented out to other instructors and helping them. It's been really nice actually, I've rented my space to two other instructors and I've been able to pass on some of my knowledge. It's just about keeping things going, building on my client base, making sure my classes are full, maybe get a few more one-to-ones and I do like doing other events in here.