What brought you to the world of fitness in the first place?
I just decided that when I was working in an office job doing the usual 9-5 that it really wasn't for me. I wasn't enjoying myself and became pretty miserable as a result. The only time I seemed to be enjoying myself was when I was down at the gym training, so I wanted to see if I could make a career out of it. A friend of mine was working as a personal trainer, another friend was a Pilates instructor and we all got chatting one day; they wanted me to help them out and said they would point me in the right direction – it all started from there.
Why did you choose to do a personal trainer course with HFE and what did you enjoy the most?
My friend was already qualified with HFE so he pointed me in your direction. The practical days were the most enjoyable. I'm sure (Support Tutor) Martyn will tell you that I wasn't the most punctual with getting my written work in, but when I was on the gym floor, moving about, doing a bit of personal training, that was the best bit. I did enjoy reading the manuals and learning from them because I'd already done a lot of reading myself beforehand, but the hands-on stuff was easier to pick up.
What inspired you to open your own gym and what have been some of the challenges you've faced along the way?
Basically, my friend and I don't just do personal training, we do CrossFit as well. It was funny, we were both sat in work wondering if we should open our own gym. I turned round to him and said, 'if I had the money I would', and he simply said, 'right, let's get the money', and it went from there.
We agreed that we wanted to do things our own way, get people moving well, edge people towards the performance side of things rather than chasing numbers on a scale. We saw a gap in the industry where good coaching and good trainers can come together and we can implement CrossFit methodology along with it . Sounds cliche, but we just want to make people better, healthier, fitter, and encourage all round self-improvement. For myself, when I started to lose weight that was a catalyst for becoming better in other areas of my life – not just how much weight I can lift or how fast I can run.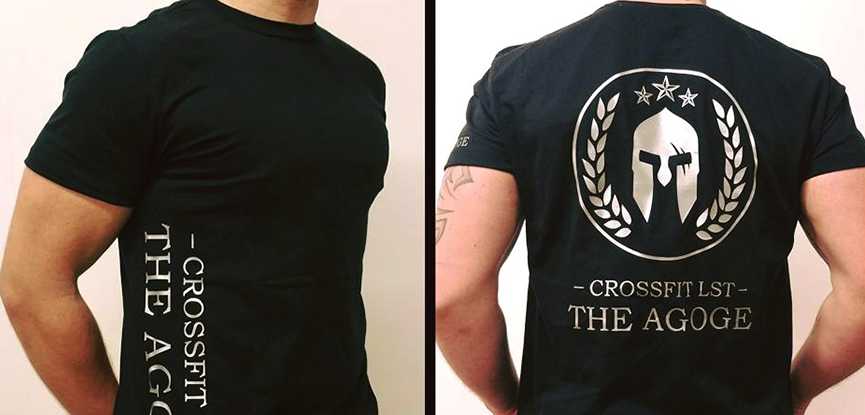 As for challenges, first of all we found a unit that we really wanted, it was Friday afternoon and we both finished work early to go view it and put a deposit down. On that same day, it just so happens that one of our friends was also looking to open a gym. We knew they doing it, but didn't know the location… turns out it was the unit next door to ours, so last minute we decided to find somewhere else. We basically had to start from scratch with letting agents and since then we've had battles with the council for planning permission – little details that seemed inconsequential to me, but for the council they were quite big. We have planning permission now, but it took a while because they have such a long waiting list to get in touch with their legal team. Sadly, it took four months longer than expected.
It's all sorted now and we're looking at the beginning April. All the equipment's purchased and ready to go, it'll be a case of getting in, painting and making it look nice.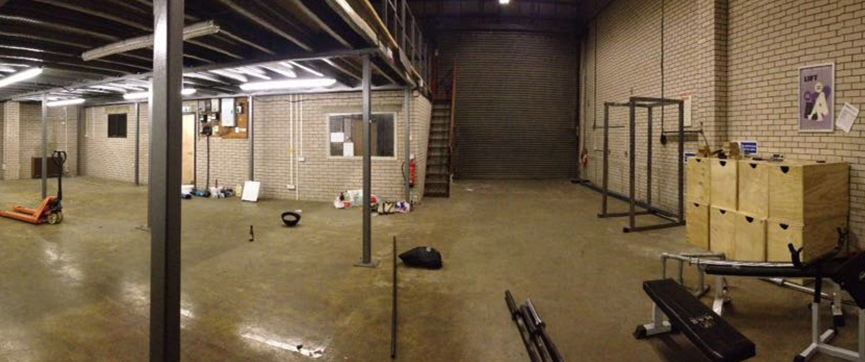 Are you enjoying the freedom and control you have over your fitness career now that you've got your own gym?
It's a little awkward at the minute because I train out of a CrossFit gym and I coach a bootcamp – different clients in different places. My clients will come with me to my own gym, but I'm at a sticking point because I've got so many clients and a fair few people on a waiting list. I know the gym's going to take up a lot of time, so I can't commit to seeing everybody. I'm looking forward to not having to pay room rent, obviously I'm paying for the building, but that's covered under the business plan.
I think it will allow me a lot more freedom to do things the way I want to do them. Obviously, the great bonus is that I'll be using equipment I want to use. At the moment I'm making do with what's available and it's not ideal. I feel I'll be able to train people more effectively because I've chosen the equipment.
With the demands of running your own gym, do you think training clients day to day will take a back seat?
At the minute, training clients takes up a lot of time and we're not even in the gym yet. I will still be training clients, I don't know how many, but my main job will be to look after classes, they're the bread and butter of the gym and I want them to be running smoothly.
Training people one-to-one might take a bit of a backseat, but I will still be involved with clients. I don't want to be the type of personal trainer that has people on a conveyor belt: getting them in the door, doing a workout, sending them away, and then getting someone else in straight after. I like to make sure my time is fully dedicated to a client, but we'll have to see when we open just how much time I can give to that.
It's not the worst position to be in. You asked about challenges earlier, because the gym's not up and running at the moment and I can't take on new clients, a bit of self-sacrifice is involved for me and my business partner. We've both moved back in with our respective parents and we're having to use our own money to pay for bills and things like that. But we're surviving. You take the long term gain over the short term pain. In fact, that's what we'll try to instil in our members and clients, it's not always about immediate results, you have to look at the long term benefits.
Do you have any advice for aspiring and current fitness professionals?
My best bit of advice is to let people be the best they can be. Help them move well, don't let them take shortcuts, play to the best their ability. Basically, give clients your full attention. Intensity isn't always how fast they can move, it's about how well they can perform movements. If you're giving them that sort of attention then they're going to see you as a great trainer.
Speaking about Phil, Support Tutor Martyn had this to say: "I had the pleasure of supporting and tutoring Phil throughout his Level 3 Personal Trainer course. He had a clear passion for the industry and was willing to go the extra mile to further his understanding of the human body and pushing himself to become more. It's great to see Phil progressing in his career beyond his training."