Join us as we sit done with HFE graduate and Yoga Teacher Zoe Raffety to discuss her motivations for becoming a yoga teacher, how she started her own studio and some key advice for once you have graduated.
Since finishing her course Zoe began work as a yoga teacher here in the UK before starting her own journey on the islands of Zanzibar, off the coast of Tanzania. Starting as a freelance teacher on the island, she eventually found a space to start her own studio and how for her ever-growing client base.
What or who inspired you to start practicing yoga?
I've always been a dancer. Starting lessons at the age of 3 and then went on to do contemporary dance at university. After university, I started working in recruitment and soon realised that I didn't want to work in an office of the rest of my life. it wasn't 'til my mum who is a yoga teacher herself suggested I do my teacher training. This was really the first time becoming a teacher crossed my mind but I didn't really think much of it 'til I went to do my first yoga class.
After the class the teacher approached me to find out how long I had been practicing yoga for and was surprised when I told him that it was my first class. Once he knew this, he said that I would make an excellent teacher and was really encouraging me to go and do my teacher training. So, I would say it's a mixture of both my mum and the instructor who encouraged me to take this path.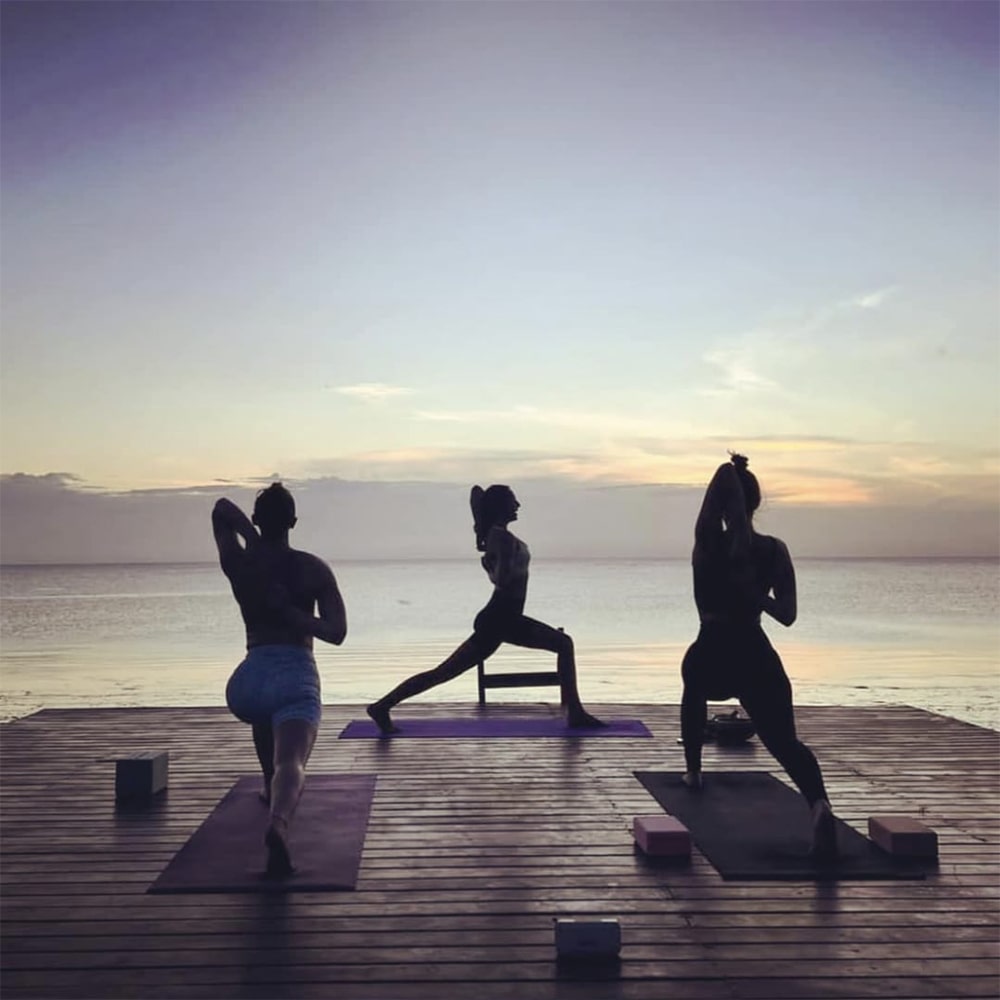 What were your motivations for becoming a Yoga teacher?
I think that I wanted to do something that meaningful and purposeful whilst being able to work for myself. When I teach classes now, I know I'm changing someone's day. Be that something I say during the class that I know that the penny will drop, maybe there and then, but it could also be in a month or years' time. Knowing that I have a positive impact on people's lives is really important to me and how I practice.
Could you tell us why you decided to start your own yoga studio? And was Zanzibar always your first choice of destination?
Having your own space as a yoga teacher is always important and when I moved to Zanzibar during COVID, I was initially just working as a freelance teacher around the island and was having to move around a lot to do this. It wasn't 'til my friend noticed I didn't have a space to call my own and suggested I open a studio did I actually start to think it through. So, with her initial suggestion, I began the journey into creating what is now my own studio, Zanzi Zoga.
When starting your own yoga resort out in Zanzibar what was your biggest challenge and how did you overcome it?
Well here in Africa things are very slow. They have a saying "Poly Poly" which means slowly slowly and "Hakuna Matata" which means no worries. So, trying to run a business when everything is "Poly Poly" and Hakuna Matata" it's quite difficult.
But more than anything it was the starting from almost zero clients again. I had a strong client base which I had built up from the 6 years of teaching in the UK with whom I was able to grow with week in week out. Whereas here, it's a very transient place where you turn into a gateway teacher. People are only on the islands from one day to a week, only doing a couple of classes and then going. So, there isn't as much chance to progress with them as you normally would with more regular clients. This changes the way you teach, as you have to give them as much as you can while they are with you, not over the course of years, which is what I normally have to work with them, so I think this was the biggest challenge when starting out, but there isn't much else to do other than sucking it up and getting on with delivering the best sessions I can.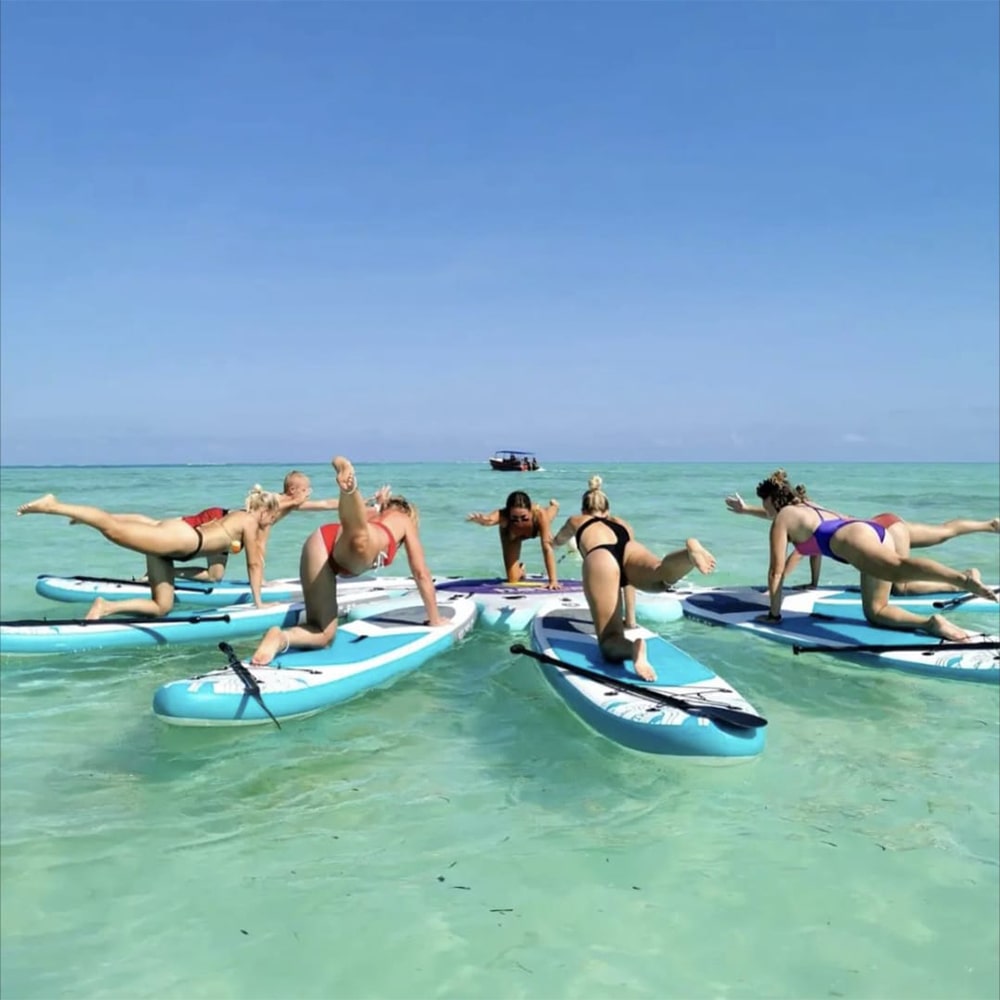 Looking to the future. Do you have any plans on opening more yoga resorts and retreats in different locations or is the focus just on Zanzibar?
I think maybe eventually yes. But for now, I'm just focusing on the space that I currently have. I have got a couple of teachers working for me and it's really about building up our timetable and getting the retreats back into the studio. We work on a seasonal calendar and with there being rainy season and then high season, we need to factor that in. With the seasons it's important for us to make sure that we make the most out of our classes when we are in the high season.
With a whole range of course providers why did you choose us?
The course being in the UK was a main attraction because a lot of the yoga teacher courses are in places like Thailand and other far away destinations. So, the fact I could access them in the UK was great.
Also, the fact that your yoga courses are focused on the anatomy of the body was important to me because I don't think a lot of Yoga courses do that. Having gained the knowledge that I have on the human body, muscles, bones, and joints, I think it has really benefitted me as a teacher and I notice that when going to other people's classes, they're not mentioning or focusing on what muscle groups you are using and what is happening anatomically.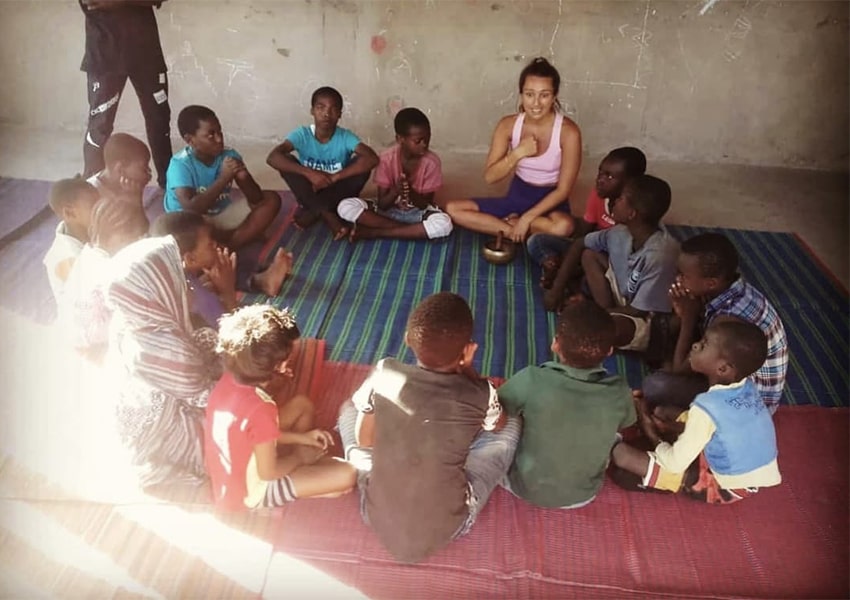 What advice or recommendations would you give to our current students for once they have graduated?
I would definitely say, use your support tutor as much as you can. They are there to help you and want you to succeed, and there is no such thing as a silly question so don't be afraid of asking any questions that you may have.
Also, to those of you who are taking the course to actually become a teacher, I say start teaching as soon as possible. Even if it's just covering other people's classes because it takes time to build that confidence. I think it's similar to learning to drive in a sense. You do your classes but don't really learn 'til you're out actually driving on your own. So put yourself out there in terms of cover and just teach as much as you can to get your confidence up and once you have it's like riding a bike.
Read Zoe's story and inspired to become a Yoga teacher? We have a range of yoga courses on offer including out entry level yoga teacher training course made for all levels and abilities to start their own yoga teacher journey.