Could you briefly introduce yourself, CIMSPA, and what they stand for?
My name's Tara Dillon. I'm the CEO of CIMSPA – the Chartered Institute for the Management of Sport and Physical Activity. We are the chartered institute for professionals in our sector, which ranges from community sport, performance sport, health and fitness, to physical activity, schools, higher and further education.
Our vision is to professionalise the workforce to enhance the career prospects of those working in sport, leisure and fitness; change how other professions view us and to improve what we offer as healthcare issues rise further up the political agenda.
CIMSPA was established after repeated calls from the industry. It's only started to resonate within the sector in the last three years, so it's essential that we shape our vision around what the sector has asked for.
This is why we've worked with everyone from further and higher educational institutes to trusts, local authorities and private providers to create a clear career pathway that starts with colleges or apprenticeships and extends to CEOs.
We have five pillars (community sport, performance sport, health and fitness, operations, and physical activity) in the sector and working with employers and expert partners we've started to build a matrix of standards for every job role in each of those pillars from Levels 1-7.
Could you briefly outline how the upcoming changes will affect fitness qualifications?
In terms of health and fitness professionals and REPs, virtually every operator in the country is looking for reform – a new beginning which takes the principles of a personal quality assurance register and builds these into a truly fit-for-purpose ecosystem of education, training, qualifications and certification.
This is about giving health and fitness professionals the credibility they deserve. The sector has focused on Level 2 and 3 for years, but more needs to be done beyond this if the sector is going to successfully work in the health and wellbeing arena and improve the physical activity of the nation. Currently, there's no provision for those who want to become a chartered fitness professional or a chartered specialist practitioner at Levels 5, 6 and 7. Getting the basics right at Levels 2 and 3 is our priority, but pushing the boundaries at the higher levels is key to getting the credibility the sector deserves.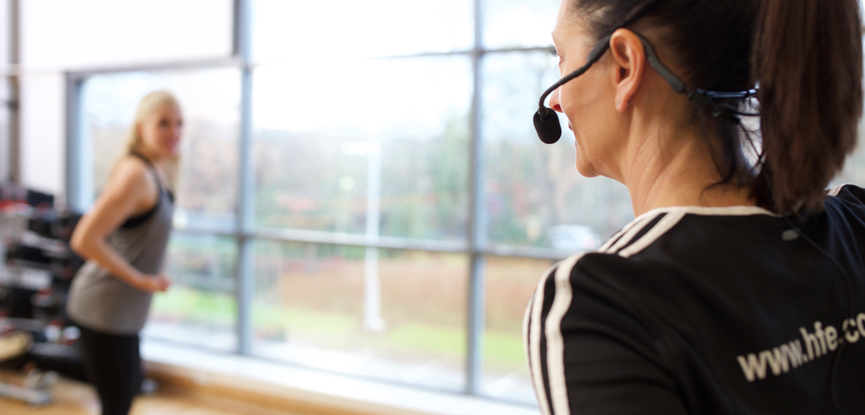 CIMSPA is structured to provide tiers of membership for all levels of our sector. The equivalent to REPs membership is an affiliate member for £30 a year.
Forward-thinking employers in the sector are looking to only employ those who are affiliates of the chartered institute. In the future, we want chartered activity specialists and practitioners who are also clinically trained. There is some cross-pollination work with the Royal College of Physicians and the Royal College of General Practitioners now, but we want to see more of this.
Our vision is for fitness professionals to complete their training with you (HFE) and gain a Level 4 or Level 5 qualification. This will give them chartered status, which will allow them to mix with and move within the healthcare sector.
Why should current fitness professionals join CIMSPA over REPs, or even any organisation at all?
The first reason is that the biggest employers in the sector wholeheartedly support our vision. They will put their fitness professionals through a CIMSPA affiliate membership and will look for CIMSPA membership when employing newly qualified professionals.
Secondly, members of the public using a gym and being advised by fitness professionals want to be confident that these professionals have been thoroughly trained, endorsed and their credentials have been checked. We all spend a lot of money on training, but where's the wider stamp of approval? CIMSPA provides that assurance.
How are you going to get the word out to non-fitness professionals (i,e gym-goers, personal training clients etc) about CIMSPA?
Fitness professionals will have a CIMSPA membership card, which will show their clients that their training has been quality assured by CIMSPA. As the CIMSPA affiliate scheme rolls out, we predict that most fitness professionals will be proactive about ensuring their customers are made aware of their quality assured status from the sector's chartered institute.
We will also work with government on a public campaign highlighting the importance of checking the credentials of fitness professionals and looking for that CIMSPA stamp of approval. People should not assume that their personal trainer or fitness instructor is appropriately qualified.
Why is it so important that the credentials of fitness professionals are checked?
With obesity and type 2 diabetes epidemics growing exponentially, more and more people are being referred exercise. The fitness professionals working with these clients need to have suitable knowledge and experience – watching a few online training videos just isn't going to cut it. Our challenge is to provide the knowledge they need through excellent qualifications, drawing from experts in every aspect of a contemporary fitness qualification. We also need to ensure that knowledge is maintained and increased through meaningful, relevant and quality assured CPD.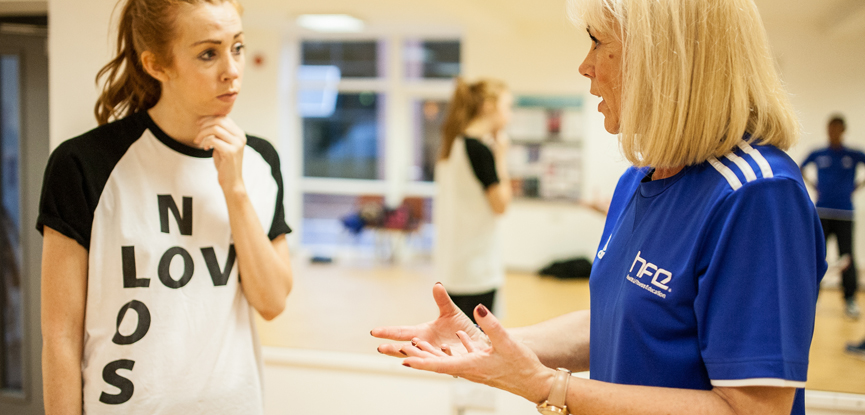 We're looking for a similar level of public awareness for a quality standard in fitness instruction as the CSCS (Construction Skills Certificate Scheme) provides for the construction industry. We're seeking to achieve this through government agencies and organisations like the Royal College of Physicians. Personally, I'd like to see a double-page spread in The Telegraph explaining this to the public.
Are there plans for integrating with agencies overseas?
We're going to map against the European standards. We'll be working with EuropeActive, which has a solid structure of qualifications and experience of working at Levels 4-7, and to a certain extent EREPS (The European Register of Exercise Professionals). We aim to be in a position where we can accept qualifications from someone from another country after putting them through a quick assessment centre.
Which organisations are on board with CIMSPA?
The list is too long to share, but it includes training providers and awarding bodies such as Active IQ, Innovate UK, City and Guilds, Pearson, OCR (Oxford, Cambridge and RSA Examinations), YMCA Awarding, NCFE, First for Sport, universities and the Association of Colleges.
We're also working with a similarly long list of operators. They were desperate for change and have really helped to shape things. Operators want complete transparency, so quality checks and quality assurance need to improve. By working together we are delivering this.
The ukactive Membership Council (the only mandated group of employers in our sector) has given CIMSPA a seven-year MOU (memorandum of understanding) to professionalise our sector.
In addition, the new DCMS Sporting Future strategy explicitly backs CIMSPA's workforce development project, asking us to work closer with bodies such as Sport England to pick up the pace of change.
Do you have any advice for newly qualified fitness professionals? Why should they trust CIMSPA?
The landscape in which we work is going to change very quickly and newly qualified professionals who want a career with any of the operators (who are CIMSPA members), will need to be a CIMSPA affiliate member.
That's the first thing. The second is that true professionals should be committed to ongoing CPD and self-improvement, which sadly has been left wanting over the years. Training providers will now go through a series of very robust checks, almost the equivalent to Ofsted, to change this. The brilliant news is that they welcome it.
Can we expect to see changes as to how qualifications are structured?
We don't just take it as read that training providers are affiliated with a big organisation like City and Guilds. We look after the awarding bodies, but we're going to make checks with the training provisions. We want to know if they are specifically qualified to deliver that training and if the training is delivered in a structure on which we're all agreed. Face to face delivery will be mandatory and the structure of the qualification, the knowledge and skills gained and behaviours learned, have been written by the sector. It's been agreed that qualification can't be delivered wholly online. For example, qualifications might comprise 20% blended learning, 50% face to face, 20% case study and 10% final assessment.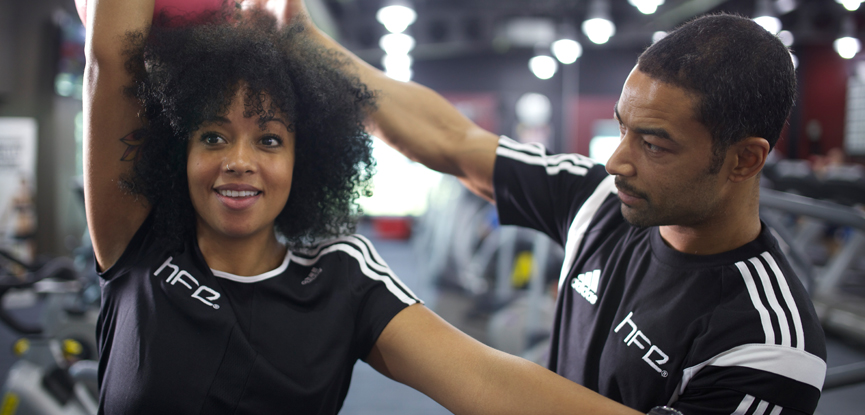 The assessment criteria will form the final piece of the jigsaw. It's essential that candidates are challenged. Yes, it will be difficult, but it will also set fitness professionals apart and make them more employable. Employers will seek professionals with these qualifications, and when we get our public-facing piece right, the public will also see it.
What will happen to those training providers who offer online-only PT qualifications?
Employers will ultimately buy training from providers with a CIMSPA Kitemark, which means that awarding bodies and their training provider agree to deliver against the standards I've described. An Ofsted-style audit will root out those that are cutting corners and breaking the rules. Those providers won't receive the Kitemark so employers won't buy from them. Once we get that right, some of the less-scrupulous training providers who are making a lot of money out of the current system will simply no longer be in business.
Thankfully there is willingness across all parties – employers, awarding organisations and training providers – to be part of this plan. This is about taking a step forward as a sector. Organisations that want to remain competitive must achieve the CIMSPA Kitemark by meeting operator-led standards, CIMSPA's quality assurance and by having a genuine desire to work cohesively. Those that are ill-equipped to, or simply not prepared to do so probably need to consider where their business will come from in the future. Standing still is not an option.
Is there a timetable for all these new changes?
We're there! Fitness professionals can become a CIMSPA affiliate now and we're working directly with awarding organisations and training providers. Training providers need to continue to become CIMSPA Skills Development Partners and go through the endorsement process to ensure their syllabus, training delivery and assessment methods map to the agreed standard. Organisations that want to deliver CPD will need to complete an endorsement process, not too dissimilar to REPs, with pretty robust checks.
This is something the sector wants. The key to this is employers buying from quality assured providers. If they don't and are disappointed by the quality of training they've received, they'll receive little sympathy from the rest of the sector.