Could you start off by briefly introducing yourself?
I'm Tim Abeyie and I've been involved with athletics professionally for the last 15 years. I've gotten into personal training, specifically strength and conditioning for the last five to six years. During the last six months, I've really been involved with fitness with the general public. I basically started doing this is in Germany and now I want to come back over to England. In order to work with clients professionally, I need qualifications and this is just one of the reasons why I chose HFE.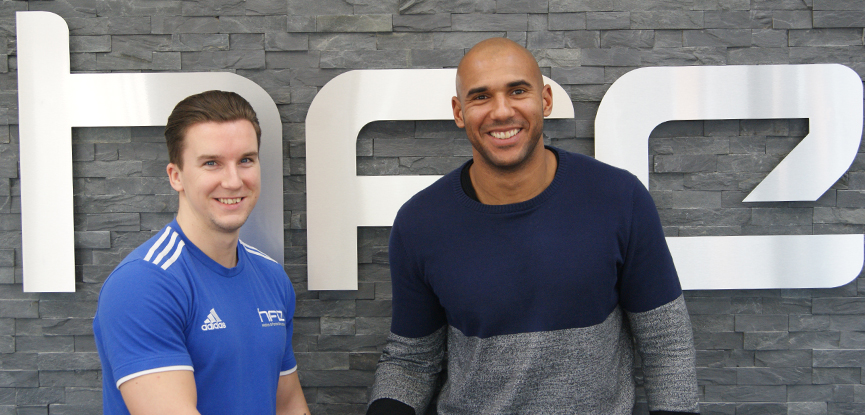 As you're a professional athlete with access to high level knowledge and training programmes, how different is it working with the general public?
I find it interesting because it's so different. In the past I've only been dealing with elite athletes, but now I have to completely describe an exercise or use easy to understand terminology to someone who doesn't have that prior knowledge. I struggled at times because I would assume people had a good level knowledge about exercise, but the general public won't always have it. I actually find it more interesting and rewarding taking the time to correct posture, look at nutrition etc. When I've worked with say a footballer, normally their general level of fitness and technique in the gym is obviously very high, so it becomes about tweaking it slightly to get the best out of them, whereas you see much more dramatic change with the general public.
I've only had a couple of clients from the general public, but these people have really had the big transformation that they've wanted. With my athletic clients I've probably seen 'better' improvements with regards to speed, strength and endurance, but regular clients achieve a greater level of weight loss and overall improvements in fitness.
It's great to see these changes with the general public. For example, they may lose a lot of weight, then they want to get toned and then try and do a 5k and then a 10k and so on… There's really no limits to what they can do with the right amount of motivation.
Thinking back on your career as a professional sprinter, what have been your most notable highlights?
For me it was winning the British National Indoor Championships in 2006 for the 60 and the 200 metres. This for me was the ultimate highlight simply because people told me I wouldn't be able to win the 60m due to my height. This gave me the motivation to train even harder, especially since I'd had a year of bad coaching and training decisions. So actually putting my effort into doing something that people said I couldn't gave me that extra push. I used that confidence, that motivation for the indoor season and then went to outdoor season and made the Great Britain athletics team. I was top of the rankings for the first two to three months of the season, so for me because I basically did this alone, I didn't have a full time coach, it was all down to my own planning. With regards to the way I was working, the money situation wasn't great at the time, but I made it work.
Another highlight would obviously have to be going to the Commonwealths, as well as the European and African Championships, but the National Indoor Championships is probably my personal highlight.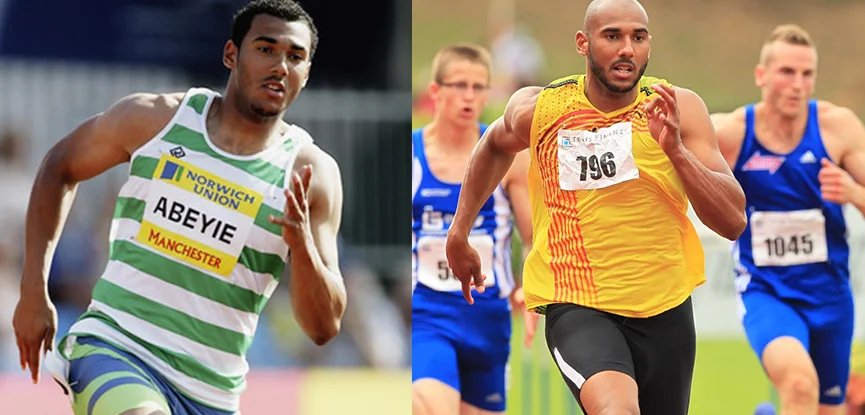 You've already mentioned about moving back to this country, but what else has motivated you to become a qualified personal trainer?
Basically I wanted to be more involved in sport. As I'm coming to the end of my professional career, I've been thinking to myself: 'What should I do after athletics and what do I love doing?' The answer is training and fitness so I didn't want to get away from that. I love training myself in the gym, and I really got into training other athletes, American football players, rugby players etc. It all really excites me so I wanted the option to train members of the general public so I started doing that in the last six months. For me it's about the motivation to see improvements so quickly.
Who have been the best clients you've worked with?
The best type of clients I've worked with have been the ones who asked what the session is. One of the standout clients I've had was a French athlete. He came, asked me what the session was, he put his headphones on and warmed up and when he was ready he'd come over and ask what's next. He was never late and he really just got on with the session. It was great to work with him because he knew what he wanted straight away.
How has your career as a professional athlete helped you motivate clients?
As a professional athlete a lot of motivation comes from yourself. You might have a coach, but it has to ultimately come from you. No one's there getting you out of bed in the morning or anything like that. Training to become an athlete is hard. I wouldn't say any days are easy, but some days are easier so that self-motivation is important. For me, to be able to inspire that motivation, generate that energy with general clients is a great feeling. If they have a goal and I know what it is then I can always angle their motivation towards their goal and help them achieve results.
What challenges have you faced during your career and have you overcome them?
Athletics is a very harsh sport, you can get in the best shape of your life, but it doesn't always work out. I'll give you an example: last year I was in the best shape of my life and I came close to equalling my personal best. I thought I'd be reserved and prepare myself for the next competition so I hardly did any intensive training during this period. I'd spent so long doing well in training sessions and then one particular training session I went round a bend, doing 200 metres, and as I came round I ripped an intercostal muscle and I just couldn't understand how it happened. I had regular physio, regular treatment, massages – everything. My coach came over and said, 'that's a shame because you were two tenths quicker'.
You think to yourself, all this training throughout the year has gone to waste because the competition I was working towards would have decided the whole season, including financially. So with regards to injuries you can't always safeguard against them. That's such a challenge, but you overcome something like that by never giving up.
How did you find studying alongside your additional training commitments?
At first I didn't find it difficult because I was in my rest period, but when I started training again it was hard. I think athletes are trained differently compared to the general public, with regards to the strength and conditioning side of things. Recently, because I'm doing much more, I'm moving, changing coaches, there's been a bit more pressure to get things done.
Should more sports professionals consider gaining formal fitness qualifications?
Most athletes will probably have some sort of qualification or base-level knowledge which can really help. What I found was it helped me understand when to rest and when not to rest. You realise how the muscles actually work and how training every day at a high level of endurance, using the same energy system might not be the best thing and it wasn't going to help me in the long run, so it's helpful in that sense.
Do you have any practical advice for up and coming personal trainers?
I just think you have to always keep learning, it's the most important thing. There are always going to be new methods of training, new ideas, new courses – whether that's a CrossFit-type thing or with kettlebells, it's great to have a general knowledge of everything so that when people come to you with questions, you'll have the answers or at the very least know the best place to point a person.
What does 2016 hold for you?
I've been training for the Olympics and I'm still hoping to go there. It's been hard as I've said because of my latest injury. Getting the motivation to train was hard at times, but now I've gained my PT qualification, I can get back to it. I'm hoping to go to Rio and represent Ghana in the 100 and 200 metres.