An introduction to Pilates
Pilates was pioneered in the early 20th century by the eponymous Joseph Pilates. For years, as a child, Joseph had suffered from asthma, rickets and rheumatic fever. His parents were told he could die prematurely, but Joseph was determined to return his body to peak physical condition. This journey eventually brought him to America and the formation of 'Contrology', the precursor to modern Pilates. Today, Pilates is used to improve musculoskeletal health and function of those who participate.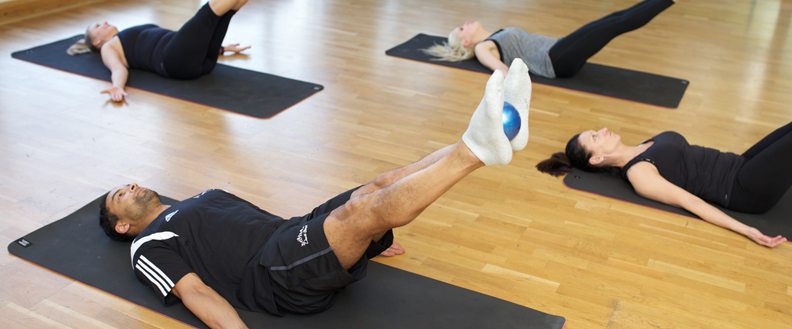 Typically, this specialised form of exercise is performed with a mat, usually using only the participants' bodyweight. At times, portable equipment such as stability balls, foam rollers, resistance bands and Pilates circles are used, to name a few. Reformer Pilates is a more advanced form of the method, though it is less popular than traditional Pilates due the cost of the equipment involved. Frequently it's possible to find Reformer Pilates at specialised studios, rather than health clubs and gyms.
The mind, when housed within a healthful body, possess a glorious sense of power – Joseph Pilates
Qualities need
Attention to detail is a prerequisite for a Pilates instructor as classes need to be delivered in a precise and controlled manner. Supplementary to this, instructors are required to motivate, encourage and inspire all those that participate in their class. If this is achieved, people will be compelled to return time and time again. Aside from teaching classes, instructors may also need to travel and offer clients home care advice.
As a practice, Pilates is perfectly suited to enhancing flexibility and aspects of injury rehabilitation – therefore instructors may need to work on clients' posture and musculoskeletal health even if they're not in class/group situation. Because of this, an open-minded and adaptable approach is need for teaching.
Clients and participants will likely be at a differing skill levels and may have very specific postural and musculoskeletal requirements – it's important therefore, particularly in a class environment, that everyone's needs are catered for.
Qualifications
Pilates instructors generally possess a Level 3 qualification. Pre-2012, this qualification was usually the Level 3 Certificate in Pilates Instruction. Post-2012 however, it has been replaced by the Level 3 Diploma in Mat Pilates.
This new qualification better reflects the knowledge and skills a Pilates instructor is required to possess. The former Level 2 Mat Pilates qualification is also now obsolete and no longer recognised. Those who do hold this qualification are required to upskill to the current Level 3 Diploma.
For professionalism and insurance purposes, it's important to choose a recognised training provider when considering a Pilates qualification. Ensure that the course is certificated by the likes of YMCA Awards or Active IQ and carries 20 REPs points. Becoming qualified also has the benefit of establishing a baseline level of trust with clients and session participants as they know their instructor is legitimate.
Employment Opportunities
The following is by far from an exhaustive list, but qualified Pilates instructors can find employment opportunities in the following:
Private health clubs

One-to-one clients

Private Pilates studios

Exercise referral schemes*

Local authorities (e.g. Leisure centres)

Schools and colleges

Cruise ships and holiday resorts
*Requires a recognised Level 3 Exercise Referral qualification.
Pilates instructors possess specialised knowledge in the areas of posture, core stability, and musculoskeletal health and function. Instructors can also operate like personal trainers, delivering sessions in the home of clients on a one-to-one basis. In addition, it's not uncommon for Pilates instructors to deliver other group exercise programmes such as: yoga, exercise to music, and indoor cycling. The more versatile an instructor is, the more attractive to the workplace they come.
Occasionally, instructors may seek regular and more sociable hours by taking up a permanent position in a health club or leisure centre as a coordinator or manager. Such positions involve developing timetables, staff rotas, and improving the quality and range of exercise classes offered to members.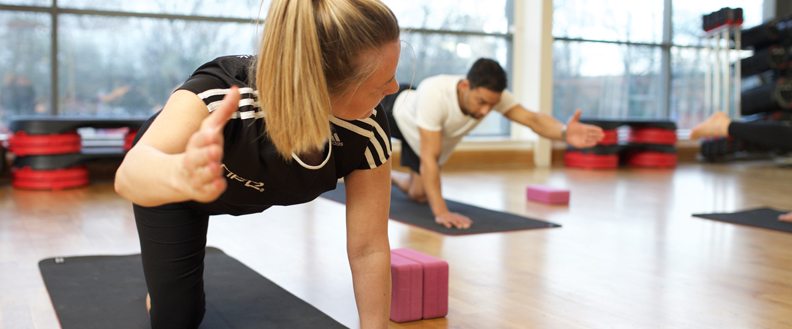 Finally, Pilates instructors with entrepreneurial aspirations and the necessary business skills, could launch their own private studio and reap much greater financial rewards than those who solely work on a freelance basis.
Pay Structure
Freelance instructors are usually paid on an hourly or class-by-class basis, and this rate of pay ranges considerably from employer to employer. Some employers may require the instructor to work on a self-employed basis, invoicing them for their work each month. Others will prefer to operate a payroll scheme where tax and National Insurance are deducted at the source.
Most Pilates instructors earn between £15-30 per class, although those who operate their own studios or hire facilities to conduct sessions have the ability to earn substantially more.