The overall wearables market is estimated to be worth over $15 billion worldwide and these devices are commonplace on the wrists of everyone from ultra marathon runners to casual gym goers. Fitness trackers have come a long way since the humble pedometer, but many may be surprised that the history of these devices dates all the way back to the 1700s.
The Origins of Fitness Trackers
Horologist and inventor Abraham-Louis Perrelet is credited with creating the first, albeit rudimentary, pedometer, while it's also been suggested that American Founding Father Thomas Jefferson later produced his own mechanical pedometer, improving on Perrelet's original design.
Fitness trackers, as we know them today, first surfaced in 1965 with the Manpo-kei, which translates to '10,000 steps meter' and was invented by Dr Yoshiro Hatano. Dr Hatano, a Japanese professor at the Kyushu University of Health and Welfare, was researching at the time how to combat obesity.
He posited that 10,000 steps provided the proper balance of caloric intake and activity-based calorie expenditure to maintain a healthy body. Modern fitness trackers to this day still use 10,000 steps as a benchmark goal; however, a recent study published in the International Journal of Obesity suggests that 15,000 steps may actually be a more beneficial target to aim for.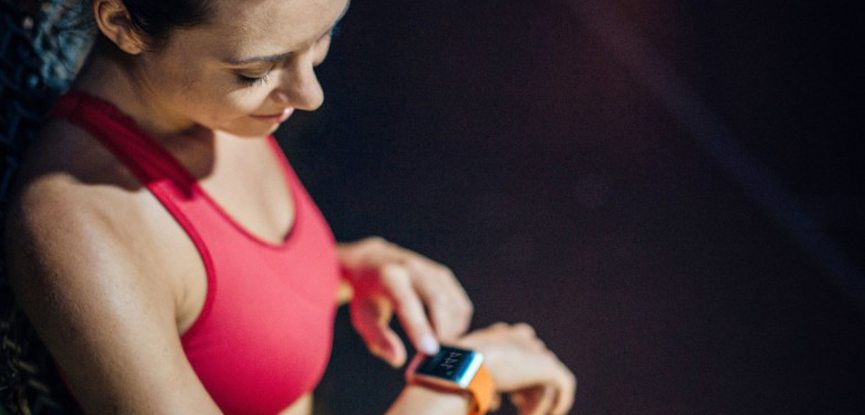 Since the 1960s, fitness tracking devices and the technology underpinning them has developed at a rapid pace. This has been aided by the introduction of wireless heart rate monitors in Polar watches in the 1980s. Later, mobile phones incorporated 3D accelerometers which measure movement and vibration in a three-dimensional space. Nokia's 5500 Sports handset is credited as the first phone able to accurately track the user's physical activity.
The Rise of Wearables
Today, fitness trackers, whether hip (Fitbug) or wrist-based (Fitbit, Jawbone etc) have been incorporated into the banner of 'wearables'. This umbrella term includes smartwatches (Apple Watch, Samsung etc), wearable cameras (Go Pro etc) and augmented and virtual reality headsets (Oculus Rift, Microsoft Hololens etc).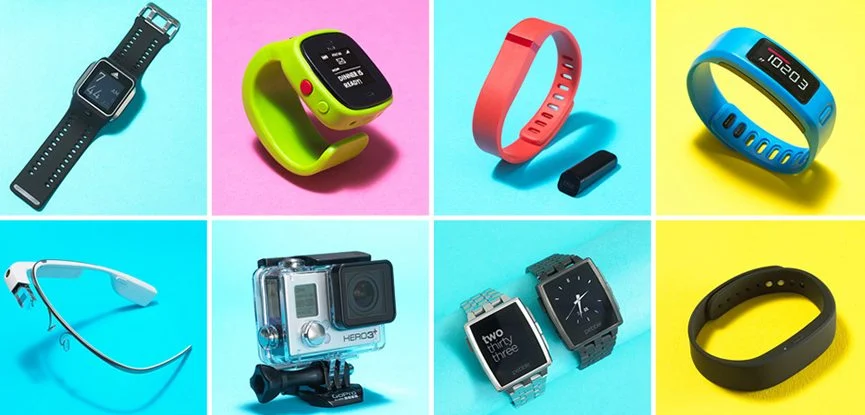 While standard fitness trackers have penetrated the market, it's the arguably more featured-packed smartwatches that have dominated global sales. In 2015, they generated $9 billion in sales, with the 1st generation Apple Watch leading the charge.
The figure seems only set to increase in the coming years and it's been estimated that 245 million wearable devices could be sold in 2019. It's important to note that smartwatches also double as fitness trackers, so there is some overlap. Also, smartwatches, on the whole, tend to be more expensive than those devices that simply operate as basic fitness trackers, so will usually generate more revenue per unit.
Studies, Benefits and Potential Negatives
While fitness trackers and wearables, in general, are becoming more and more mainstream, the validity of these devices in their ability to improve health and fitness, however, has been called in to question on more than one occasion.
A study, published in the Journal of the American Medical Association, found that fitness trackers came up short. The research suggested that the devices worn by participants (in this case the Fit Core armband) were "less effective at encouraging people to lose weight than simply following a diet and exercise plan".
The theory put forward by researchers was that people became too reliant on the device to change their health compared to those in the study who simple monitored their exercise and diet themselves and self-motivated.
Jawbone, which owns BodyMedia, the manufacturer of the armband used in the study, hit back, saying: "The results of the study do not suggest that wearable devices should be used for positive weight loss outcomes… Wearable tech helps to bridge the gap between patients who have access to rather intensive weight loss treatments and the very many who don't."
The takeaway from this and similar studies is that it's unlikely a person will achieve their health or fitness goals simply by tracking a basic set of data (steps taken, active minutes etc) and solely relying upon said device to provide motivation. Many fitness trackers offer companion apps which include calorie tracking, social elements and even exercise plans to assist the wearer.
As any exercise professional or clinician will attest to, there is no 'one size fits all solution'. Simply wearing a fitness tracker won't guarantee a person loses weight but coupled with an exercise plan and a healthy diet, results become much easier to achieve.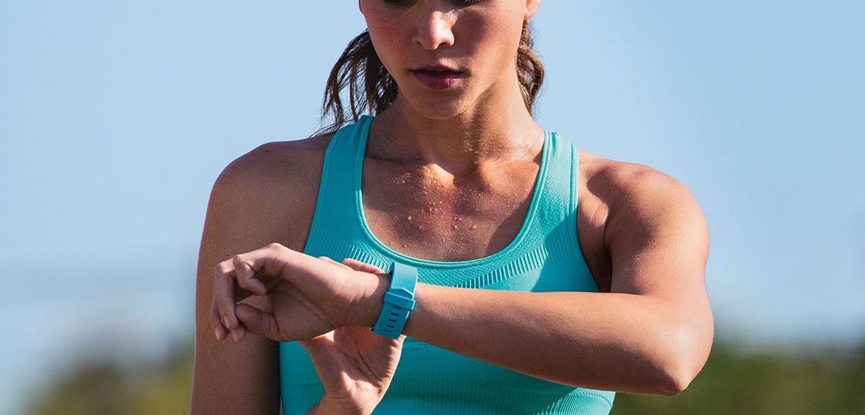 With fitness trackers, and wearables in general, being used by so many people, where do traditional personal trainers and fitness instructors fit into this? When these devices first came on the market, many heralded this time as the 'death of the personal trainer', but as the study mentioned above attests to, a carefully cultivated diet and exercise plan is always at the heart of achieving health and fitness goals.
If an individual isn't creating this plan themselves, the logical path to take would be to have a qualified professional, an expert, create it for them. Because of this, it's easy to see how fitness trackers and fitness professionals can exist in tandem. To find out what fitness professionals really think of wearables, we conducted a survey. You'll find the results from 300 participants in the infographic below.

Key points:
300 fitness professionals surveyed
91% would encourage clients, friends and family to use wearables
Price, lack of accuracy and using alternate devices were the most common reasons why wearables were not recommended
The most popular wearables brand was Fitbit with 52%
Better waterproofing, improved battery life and increased accuracy were some of the most requested features for improvement
Those surveyed would also like to see blood sugar level readings, blood pressure readings and great ease of use for those with disabilities included in future iterations of wearables
How Will Fitness Trackers and Wearables Develop in the Future?
The future of how wearables could impact our lives remains relatively unknown, however, many companies have begun to set out their stalls, predicting what the next big thing will be. One such avenue that's being explored is taking the fitness tracker off the wrist and moving it to the finger in the form of 'smart jewellery'.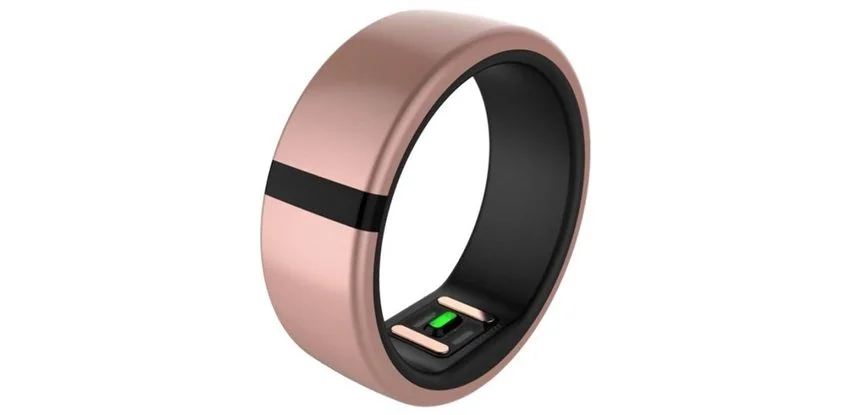 One notable front runner seems to be Motiv. Their smart ring boasts an optical heart rate sensor and an accelerometer able to track activity type, active minutes etc, similar to current fitness trackers. Another wearable aiming to solve a fitness health-related problem is the recently crowdfunded Upright Go. This device claims to assist in correcting the wearer's posture and develop sustainable back health.
There have also been many prototypes and concepts developed in recent years such as biometric clothing from the likes of OMsignal, Hexoskin and AiQClothing, and while not strictly a wearable, smart yoga mats have been developed that purportedly accurately measure and correct alignment. Whether or not these particular products ever achieve mass appeal remains to be seen.
What is apparent right now is that the fitness tracker and the wider wearables market show no signs of slowing down anytime soon. As our survey revealed many fitness professionals are very in much in favour of their clients using wearables and, in fact, actively encourage their use.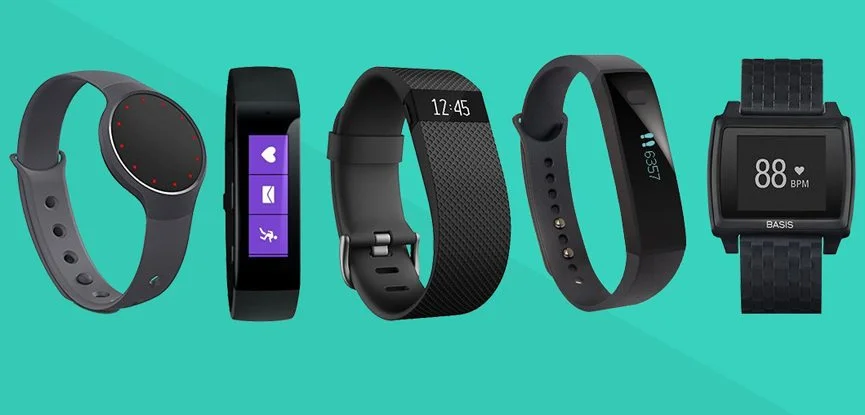 The fitness industry continues to grow at an exponential rate, both in terms of those attending gyms on a regular basis and those accessing the services of personal trainers or attending group classes. Due to this, it's implausible to think wearables will ever 'replace' traditional fitness instructors, but there is plenty of scope for the two parties to continue to work together and complement each other.