Best Apps for Personal Trainers (2020)
From fitness trackers to wearables, smart speakers to smartphones, globally we are embracing technology now more than ever. The proliferation of these devices shows no sign of slowing down and it's estimated that by 2025, over 75 billion IoT (Internet of Things) devices will exist. For those with a keen interest in their own health and fitness, it's now possible to track data down to the finest of details.
The gulf in functionality with when these devices first came to market compared to what they're capable of now is almost immeasurable. Heart rate, sleeping patterns, physical activity and much more can all be tracked and this data calculated, analysed and fed back to the user with incredible speed and accuracy.
For fitness professionals, especially personal trainers, these devices and the data they collect can prove invaluable in providing a world-class service. Not only that but these devices and the apps they run open up a lot of avenues for providing extra ways to communicate and monitor existing clients and expanding a client base.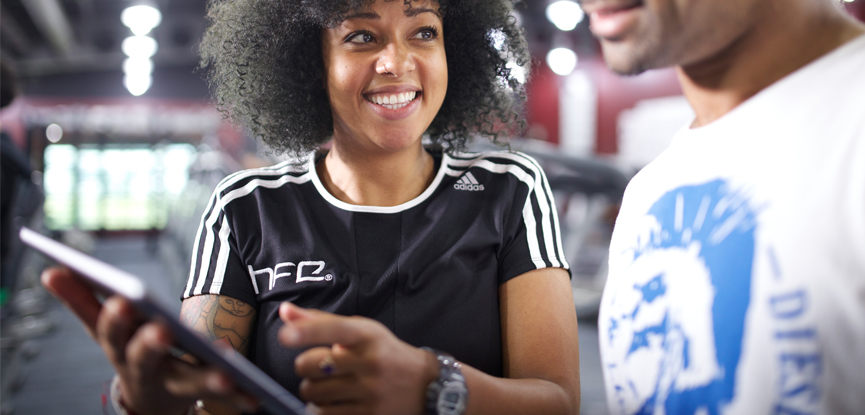 Back in 2009, Apple famously declared "there's an app for that" and this now much-uttered phrase has proven more than true with over 250,000 apps on the iOS store alone.
For every facet of a personal trainer's working life, apps have the ability to streamline, automate and compartmentalise their workload. This includes planning workouts, scheduling sessions, managing a calendar, budgeting for the month ahead and everything in-between. The most adaptive personal trainers make technology work for them, using it to enhance their careers and maximise the potential for success.
The following is by no means an exhaustive list, but here are a few of the best PT apps that could shape or even redefine how you track clients, manage your schedule, take payments and design sessions.
My PT Hub

Features:
• Custom branding and subdomain
• Extensive library of 7,500 exercise videos
• Ability to take one-off or recurring payments
My PT Hub bill themselves as the number one piece of software for personal trainers, coaches and clubs and in fairness they have a suite of features to back up this bold claim. Some of the highlights include the ability to create bespoke workout plans with your own custom exercises (backed up by 7,500 exercise videos), functionality for running classes and using a digital register, comprehensive results tracking, and the ability to accept one-off and recurring payments. Another great added feature is that clients get access to My PT Hub at no extra cost.
The free tier is a great place to start if you're looking to try My PT Hub, while the Standard option (£20 per month) or Premium (£49 per month) are competitively priced and cater to the whole spectrum of personal trainers. Whether you're a sole freelance trainer working with a few clients, running your own gym with weekly classes, or focus on growing your online business, My PT Hub is sure to provide everything you need.
If you're keen try out My PT Hub yourself, we've secured a great offer to help you get started. Just click this link and you'll be able to take advantage of either 25% off your first three months subscription or 30% off annual subscriptions, plus you'll get access to a 30-day free trial regardless of which option you choose.
PTminder

Features:
• Flexible pricing tiers
• Branded mobile app
• Integrated payment options including PayPal
At its core, PTminder is a management system that makes it easy and efficient to run your personal training business. Everything you need is housed in one place and that includes nutrition planning, scheduling functionality and a robust workout planner.
All of PTminder's features are included regardless of which pricing tier you opt for which is a great touch. Ultimately, the amount you pay per month or year is dependant on how many clients you have, so it's adaptable as you scale up your personal training business. To help you get started, there's also a 14-day free trial available and no credit card is required.
Speaking about PTminder and their focused approach, co-founder Callum Cook had this to say:
"We don't compare ourselves to competitors too much as it is all about the client's needs. But generally, if personal trainers are looking for a business management focused product based around online scheduling, and finance management then PTminder is the perfect option.
If you have aspirations of building a fitness business, starting from being independent personal trainer, getting into group-based training and expanding into a bouquet fitness studio with possibly multiple personal trainers, this is your product."
Remote Coach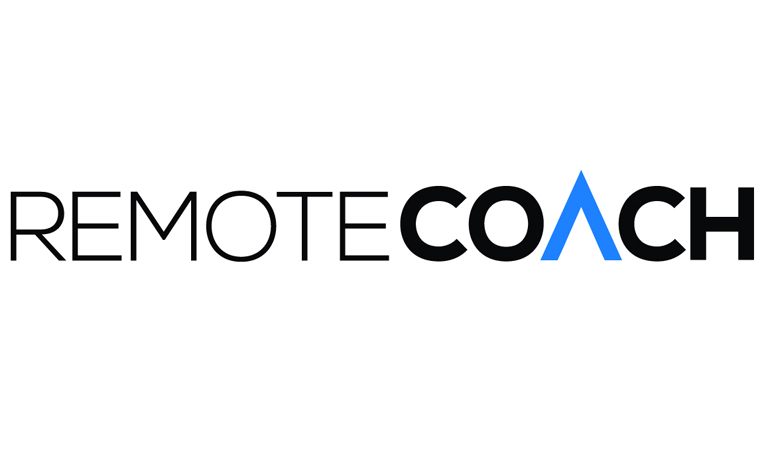 Features:
• Live HD streaming
• Ability to upload custom workouts
• HealthKit and Apple Watch connectivity
Remote Coach positions itself as an all-in-one solution for personal trainers and they have the feature-set to back up this claim.
One of Remote Coach's stand-out touches is the ability for personal trainers to create a truly live and interactive coaching environment, just as they would in the gym. This is aided by health data monitoring, video demonstrations and live progress tracking. It's an incredibly immerse experience and clients aren't going to feel like they're missing out on having a personal trainer right in front of them. The app also has HealthKit and Apple Watch connectivity which is a smart touch.
On the business side of things, the app lets you take direct payments alongside allowing PTs to create bespoke packages and even set up an online store.
If you're keen to try out Remote Coach then there's a 14-day free trial available.
Virtuagym Coach

Features:
• Free to use for your first clients
• Built-in motivational challenge and reward system
• Online payment and invoice functionality
Virtuagym Coach is an app developed by Virtuagym who truly are an industry powerhouse. Their range of health and fitness software has seen them gain 15 million users worldwide and they cater to everyone from freelance PTs to gyms, CrossFit boxes, studios and everyone in-between.
The Coach app has been specifically designed for individual personal trainers allowing them to track up to 50 clients, with the first three being free.
The app itself allows you to directly connect with clients, create tailored workout plans, track progress, schedule sessions and handle payments and invoices. As many personal trainers will attest to, motivation is often the name of the game. Built into the app are virtual badges that can be awarded to clients upon completing various challenges. It may seem like a very minor feature, but it's these little things that add up to a great client experience.
Subscription costs are dependent on the number of clients you're looking to train. As mentioned, you can manage up to three clients for free with paid tiers dealing with 10, 20 and then up to 50 clients.
Money Dashboard

Features:
• Able to connect with over 70 banks and providers
• Easily create custom budgets
• Authorised by the FCA
When it comes to listing the most exciting and engaging facets of being a personal trainer, managing finances isn't likely to be high on anyone's list. Just like personal trainer insurance and tax, budgeting and managing money isn't always riveting, however, it doesn't mean it's no less important. There are countless money management and personal finance apps available on the web and app stores, but our standout pick is Money Dashboard. With over 500,000 users in the UK and over 70 banks and providers supported, it's easy to see why.
Essentially, Money Dashboard allows you to pull in all your current and savings accounts (as well as credit cards) into one place giving you an easy to digest snapshot of your finances. You're easily able to view all your transactions and there's an intuitive tagging system which will help keep the personal and professional separate, ideal for freelance personal trainers. There's also functionality for creating a budget and a planner which outlines predicted income, expenditure and balances – great for trainers looking to scale up their business.
There are many facets to finding success as a personal trainer, with embracing and utilising technology being just one of them. If you're interested in the other aspects of becoming a personal trainer, we've created a comprehensive range of career guides and articles. They cover everything from starting a personal trainer training business to insurance, getting your first personal training job right down to which personal training qualifications you need.