Tips for Starting Your Own Pilates Business
Tell us about your health and fitness background?
My love of health and fitness started from a young age when I was a competitive swimmer. I loved anything fitness related and as such, I knew that I wanted to carve my career in the industry. I studied sports science and leisure studies, and in the late 90s I started to train in various types of group exercise programmes. I always knew I wanted to be a Pilates teacher so with the growth of mainstream Pilates in the UK, I trained in 2000 with Michael King, founder and director of the Pilates Institute UK.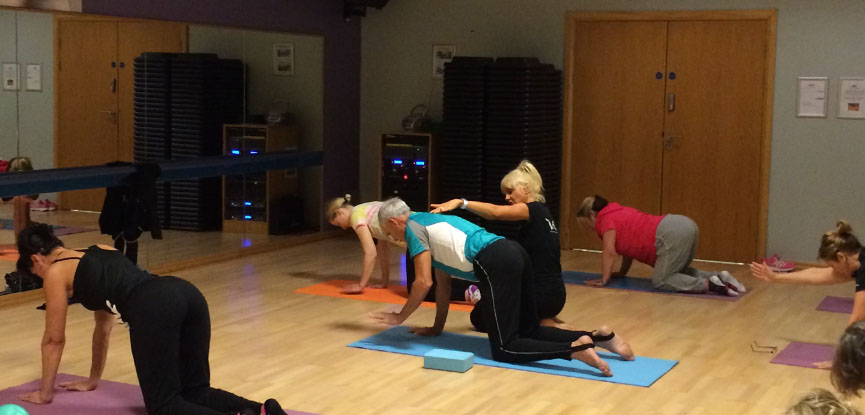 After this, I worked as a freelance group exercise teacher for major gym chains throughout Manchester and Lancashire. This helped me build up a good reputation and since I was self-employed I had developed proficient business skills. I am always looking at new courses to attend and different industry figures to connect with. I have so much to learn and I like to keep an open mind and learn from the best. I have a thirst for knowledge and I think this is such a great quality to have. You can never know it all, but I do believe that it is so important to deliver correct and current information to clients.
What drew you to group exercise?
During my mid-teens, I went to my first aerobics class at a local leisure centre, (fully kitted out in the obligatory uniform of leg warmers and fluorescent leotard). It didn't take long for me to get hooked and knew that this was what I wanted to do. I loved the fact that that this type of exercise encouraged all kinds of people to get into fitness. At that time gyms were quite dull and certainly very specific in the demographic they attracted. Group exercise attracted people who may never have got into fitness and I believe that this is still the case today. Quite simply, group exercise makes fitness fun. I went on to train in lots of group exercise formats and gained as much teaching experience as possible. I regularly attended fitness conventions, courses and seminars in order to learn from the very best in the industry. Once Pilates hit fitness centres around the country, the demand for teachers began. Pilates is such a great form of exercise for both mind and body and it holds no age barrier for participation. The benefits are recognised by many medical professionals and Pilates has a way of making us stop, consider and improve our posture and alignment.
Having suffered a back injury in my teens, I experienced the benefits of Pilates first hand, so I knew that this was what I wanted to do. The huge change happened in October 2000, when a decision in Manhattan's federal court declared that Pilates, like yoga and karate, is an exercise method and not a trademark. The decision affected thousands of Pilates instructors who had been prevented from saying that they taught Pilates When this happened, I immediately booked on my Pilates mat work course with Michael King and the rest is history.
Explain how you started your own Pilates business and what you're doing to expand?
After spending many years working as a freelance Pilates and fitness teacher, I decided that I wanted to set up my own business with a focus entirely on Pilates. I built up a loyal following of clients over the years, so I already had a customer base for my classes. I enhanced my training with Modern Pilates and this allowed me to gain specific qualifications in specialist areas such as spinal conditions and pre/postnatal Pilates. These courses gave me a better understanding of how Pilates can assist in the rehabilitation post-injury/surgery. As a result, I now get referrals from physiotherapists and work on a 1:1 basis with people who require a more bespoke service.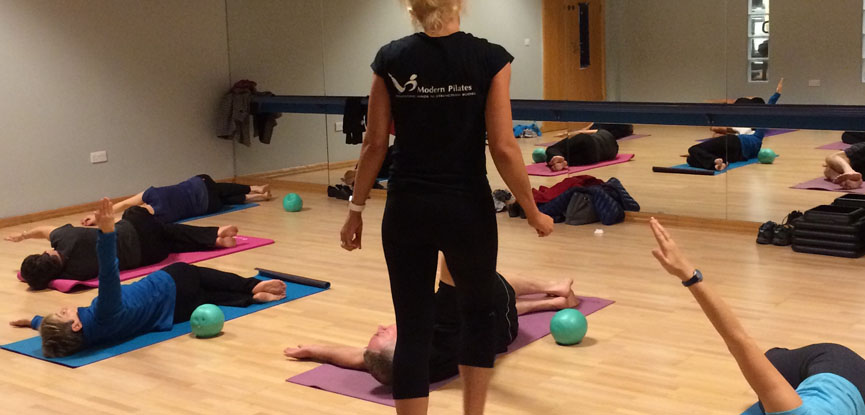 My business plan was firmly focused on the female market. I have a strong desire to encourage women into exercise in a non-intimidating, environment and encourage them to be the best that they can be. My business name, logo and marketing were designed to reflect this. I also wanted to branch out so I offered classes and bespoke 1:1 Pilates training, a clothing range, and annual Pilates retreats in the sun.
My clothing and Pilates equipment ranges are available to buy on my website and this gives me a steady stream of income even when I'm not working. It also ensures I'm always offering something a bit different to my competitors. My clients commit to class block bookings, so that they get the benefits of consistency taking classes and I'm able to accurately forecast income.
On top of all this, I'm continually blogging about Pilates and always look to provide the best possible service for clients by soliciting regular and honest feedback.
The retreats I deliver in Ibiza are always very well received. They provide clients with a luxury, relaxing weekend away in a villa by the sea. My clients enjoy daily Pilates sessions on the beach, massage and relaxation. The retreats tend to attract people who lead stressful lives and enjoy the benefits of the ultimate mind/body experience. I am so passionate about what I do and I genuinely care about the people I teach. Quite simply, they come always come first.
How has the Pilates/mind and body sector changed in the past few years?
The popularity of Pilates and yoga continues to grow and grow. This sector of the industry tends to attract a loyal client base and it continues to benefit from celebrity and sporting endorsements. The fast-paced nature of modern life has meant that many people enjoy taking time out to really focus on the mind and body. Social media has changed health and fitness in a huge way, delivering an instantaneous approach to both marketing and promotion. There are now so many different formats, from the fitness type group classes; modern clinical Pilates suitable for those in physiotherapy rehabilitation and more classical Pilates often found in boutique studios. There are also trends emerging in Barre classes, meditation fusion and Hot Yoga/Pilates to name a few. The door is wide open.
What's your advice for anyone looking to enter the group exercise sector?
My advice for anyone coming into the industry would be first and foremost love what you do. The industry is a fantastic place to work and full of great opportunities. When you stand in front of a group of people, they have to believe in you, so make sure you learn your craft well. It is a great idea to try different class formats, to help you work out where your strengths lie. This will also help to build your confidence. Never be afraid to ask for help, particularly from those who have been in the industry for a while, anyone worth listening to will take the time to give you the benefit of their experience. That said, don't try to be someone you are not. Be true to yourself and let your own personality and creativity shine through.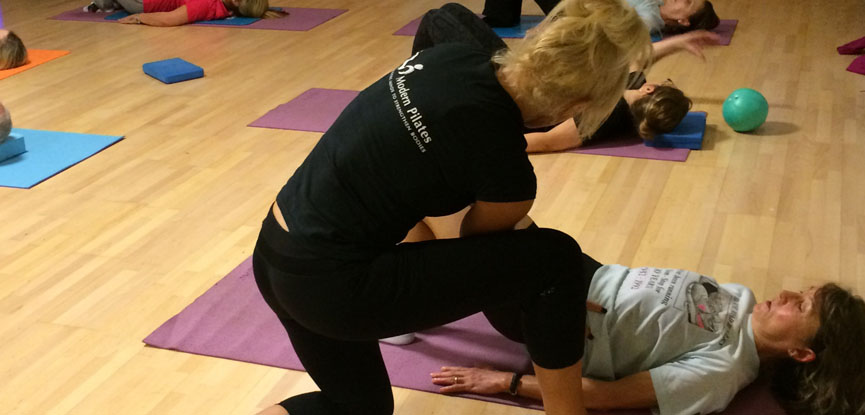 Remember, there is only one of you! In group exercise, you have to pull on the mask and perform, no matter how you are feeling. Everyone is there to enjoy your class and you can't let them down. Remember that your customers need to feel encouraged by your knowledge and enthusiasm, but most of all, they need to like you. It is crucial to look after yourself too. Eat well, rest when you can and know your own limitations. Make sure that you understand what you are teaching and be prepared to practice and work hard constantly. Enjoy teaching, be kind, smile, and be you!