Let's talk about your journey into the fitness industry, how did you first start out?
Five years ago I was a solicitor working as an in-house lawyer for a bank. It was pretty dull, as you can imagine. Like most personal trainers, I started out doing my own training, got the fitness bug and decided I needed a massive change of career and lifestyle. I wanted to be a writer and I wanted to write about my passion which was fitness, but I had no experience in the fitness industry. So when I first quit my job I started my freelance career doing legal editing and content writing for law firms.
I then spent three months cycling around Europe and when I came back to England, I qualified as a PT after completing my personal trainer course in Manchester. This helped me get freelance work writing about fitness. I have been doing that now for about three years and I have my first article in Muscle and Fitness magazine coming out next month.
So, my focus has been on fitness writing over the last few years, but in the background, I was teaching fitness classes and fitting in PT clients where I could. There's only so long you can spend writing content for other people's websites before you start to realise that you could be writing content for yourself and building your own business instead of someone else's.
I had toyed with the idea of offering my PT services online for a while, but I didn't really have a niche. Without that, I knew I'd struggle to get my voice heard and I'd lack the direction and passion needed to build a clear brand. Until I found pole that is.
What about pole fitness did you find so enticing?
After my first ever pole fitness class, I knew it was going to become an obsession. I'd been lifting heavy (for me) and doing kettlebells and other weight training for a long time, and considered myself pretty fit and strong, but the pole had other ideas.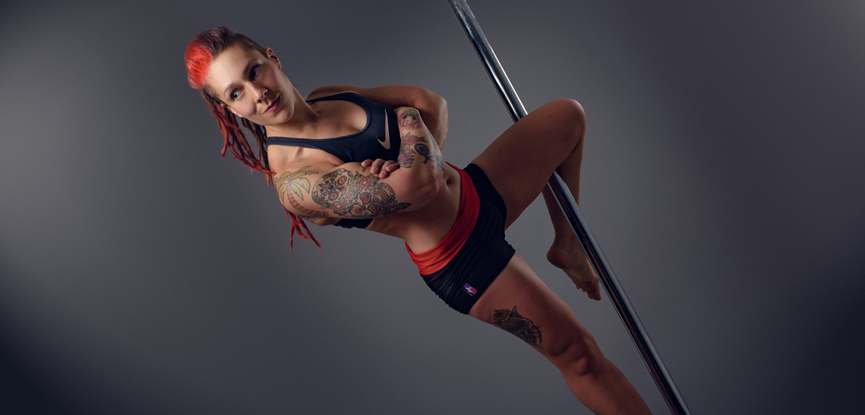 I loved the challenge and was hooked immediately. It's a completely different kind of strength and as much as I love a new deadlift PB, nothing can beat the feeling of nailing an awesome pole trick you've been working on for weeks.
Putting the love of a good challenge aside, there are so many other reasons why I fell in love with pole fitness. For one, it's so much fun – it never feels like a grind. Pole time is playtime, it's also incredibly empowering. I can't explain how it happens, but it's just so fantastic seeing the transformation pole fitness causes in women. Clients start out all nervous and uncomfortable in their first ever pole session and then a few weeks later, they're strutting into the pole studio with a hip swagger that would knock Beyoncé for six.
People start pole as a fun way to lose weight or get some exercise, but they stay because it makes them feel great. All of a sudden, they start to love their body for what it can do and not what it looks like, and that is priceless.
You've recently launched your own website focusing on pole fitness, how much work has been involved with establishing your own brand?
When I first started pole, I searched online for great resources on strength and conditioning for pole and I just couldn't find what I was looking for, that's where I thought I could bring something to the industry and that's how the brand idea started.
But it hasn't been easy. It's been a total DIY job – the site build, the design, the content. The only thing we have really paid for is the professional photography and the app system from PT Distinction. For the app, I had to film and edit about 150 exercise videos which literally took over my life.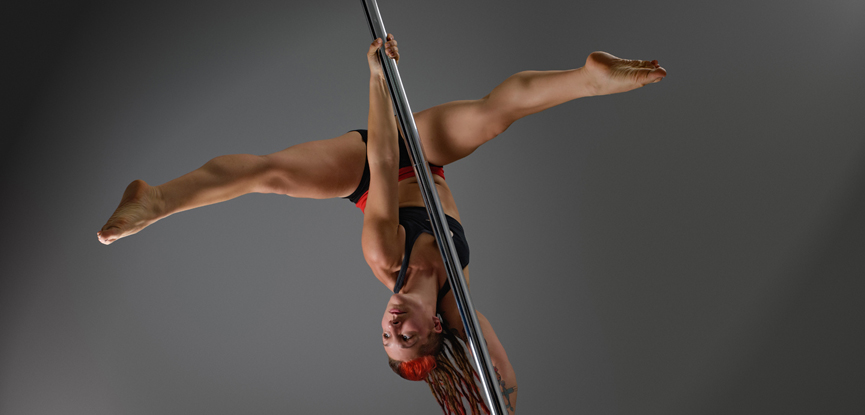 I incorporated lots of marketing techniques learnt over my years of creating online content, including a free e-book for email sign ups, providing informative and easy to read content with a mixture of fitness info and (hopefully) entertaining, 'sharable' blog posts to build traffic to the site.
Within a week of launching the site, people were signing up to our 8-week strength programmes after seeing my blog posts in pole chat groups. My first full online PT client found me by reading a guest blog I'd written for another pole website on overtraining for pole. She told me that she really identified with the blog and thought 'I need to train with this lady!', so she got in touch.
How important is it for fitness professionals to stand out in the industry and carve out a niche?
There are so many personal trainers now, I think having a niche is crucial to success, especially for online personal training. Not only does a niche help you to stand out in an already crowded industry, but without one, in my opinion, personal trainers can sometimes lack the passion, drive and focus needed to become an expert in their field.
It doesn't have to be as specific as pole, but knowing and understanding what type of people you are really passionate about helping will make everything else fall into place – branding, marketing, content writing, and business planning. Without knowing who your ideal client is, all of this will lack focus and direction and your services will end up appealing to no-one.
Tell us about your future plans for further strengthen and develop your brand
It's early days for the site, but we have a general plan of the way we want things to go and lots of things in the pipeline in terms of marketing and brand building (including lots of networking, sponsoring pole competitions, running strength seminars at pole events and continuing to provide valuable content).
A lot of brands in the pole industry are very, what I call, 'dancey'. There are lots of pink logos, glittery products and sexy silhouettes of pole dancers in stilettos. Not that there is anything whatsoever wrong with that, but pole is starting to attract a more fitness-focused crowd. Callisthenics is growing too and a lot of people are finding pole through that route. It is slowly becoming more and more mainstream. Did you know there is even a campaign to get pole into the Olympics?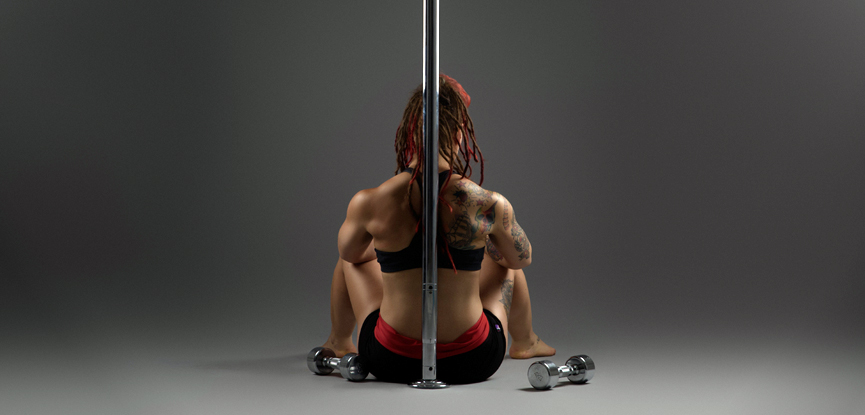 The Pole PT site is branded very differently, I hope that will help it to stand out, although as the industry opens up, I'm sure I will have lots of competition very soon. I'm still very much on my own pole journey and I'm learning all the time, but I really want to be a part of helping the industry to grow in this new direction and to educate polers on optimal ways to train for pole. When I started, there was a real lack of this kind of information.
Just like any athletic discipline, pole has its own quirks and training methods that can be programmed effectively to ensure that athletes not only progress but also avoid injury along the way. Educating polers about this, whether it's via written and/or video content, will remain the focus of my brand-building. Hopefully, it will be a welcome contribution to the pole world and as the industry moves, I intend to move with it.
Save