Whether you have been in the fitness industry for a few weeks or many years, insurance is an important subject. It's one of those things that you hope you'll never need but will be glad of it if something goes wrong. With many different policies available offering different types of cover, it's important to know something about this essential topic.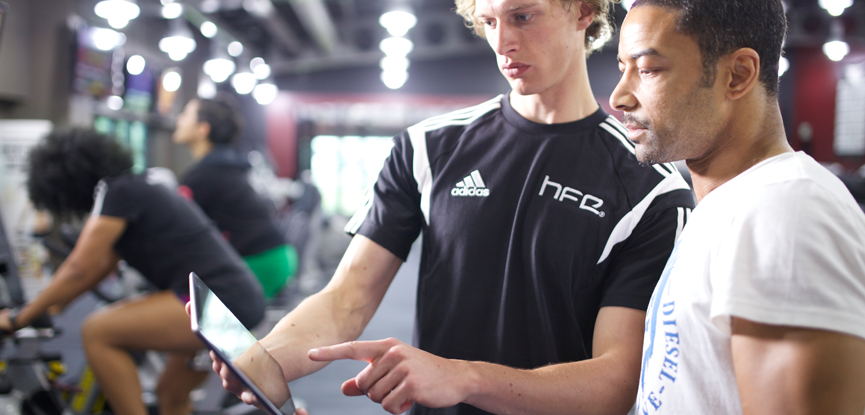 Situations where you need insurance
As a general rule, employed fitness professionals are covered by their employer's insurance and so should not need to take out additional cover. Provided you work within the parameters of your qualification, only as an employee, and adhere to your employer's operating procedures and code of conduct, you should theoretically be safely covered.
If you are self-employed and pay rent for access to gym/health club facilities or train people in their home, place of work and/or places such as parks, you need to have insurance. Insurance means that you are protected from legal action if there is an accident.
Types of insurance
Insurance is a sort of legal safety net designed to minimise your personal financial liability if you should be the subject of legal action. For example, if a client suffers an injury they may make a claim against you for compensation and/or medical costs. Having insurance means that the financial liability of meeting these costs should be met by your insurance, minus any excess attached to the policy. There are two main types of insurance that are pertinent to fitness professionals:
Public liability insurance
Public liability insurance covers you should someone be injured as a result of your business or if third-party property is damaged by you or your client.
Professional indemnity insurance
Also known as professional liability insurance, professional indemnity insurance covers you for alleged professional negligence.
There are policies designed specifically for fitness professionals that combine both types of insurance and may also cover product liability, libel and slander, personal accident and sexual abuse liability.
The need for insurance
Not so many years ago, the current "blame culture" didn't exist; accidents happened and in most cases the parties concerned were able to come to an amicable agreement without resorting to the power of the law.
However, many solicitors and law firms now specialise in handling personal injury claims and as exercise is not without risks, fitness professionals need to ensure that they are not only properly qualified but that they also are adequately insured in case a claim is made against them. Insufficient or complete lack of insurance could result in claims of tens of thousands or even millions of pounds made against you.
Insurance in a gym or health club environment
As discussed, employed trainers and instructors are usually covered by their employer's insurance whereas self-employed professionals are not. As a self-employed fitness professional, you will probably pay rent in return for access to the facilities.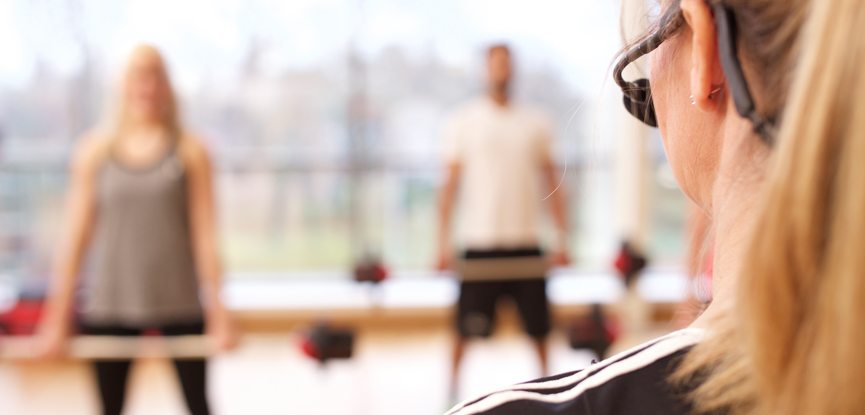 For instance, your client may injure themselves using a piece of equipment, even after being shown how to correctly using it. Having insurance means that you are personally protected against any legal costs associated with the client's injury and possible rehabilitation.
Insurance outside of the gym or health club environment
If you train clients outside of the gym or health club environment and you use your own exercise equipment, insurance will cover your equipment against damage and theft. If, for example, you are training your client using a TRX suspension trainer which then breaks, replacement costs are covered by your insurance and so too would any resulting injury sustained by the client.
Insurance when giving advice
Fitness professionals are often called upon to give advice to their clients e.g. nutritional and dietary advice. Providing such advice falls within the parameters of your qualifications, insurance will cover you against any ill-effects suffered by the client following your advice, such as a dietary suggestion resulting in a severe allergic reaction.
Waivers and medical forms
While insurance does provide an essential legal safety net, trainers must also take steps to minimise the risk of a claim being made against them. The client should always be made aware of the risks of exercise and given the opportunity to decide for themselves if they wish to participate; this is called "informed consent" and is essentially a waiver.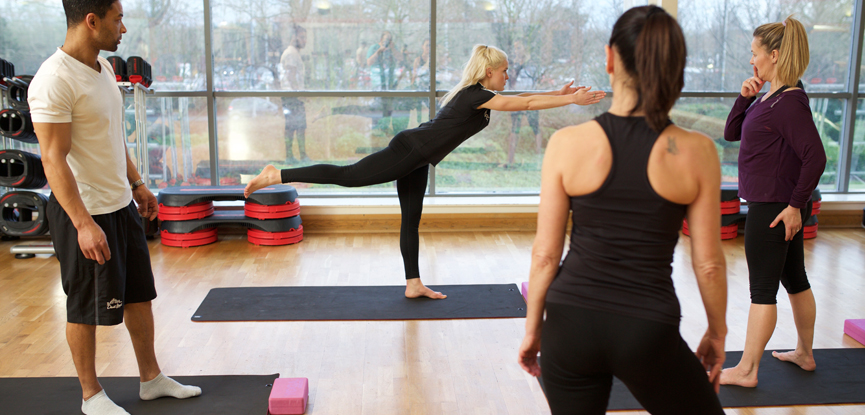 Additionally, the instructor or trainer should minimise medical risks by ensuring that all clients complete a screening form prior to exercise – a Pre-Activity Readiness Questionnaire or PAR-Q form. A verbal PAR-Q should also be completed before each and every training session to make sure nothing has changed since the original PAR-Q was completed.
What to look for in a policy
Insurance policies can vary significantly so make sure you read the small print to ensure that the cover provided is right for you. Details to consider include:
Liability – how much are you covered for?
Exclusions – are you covered to train outside of the gym or health club environment (if required)?
Excess – will you have to contribute toward a claim?
It is also important to note that insurance generally only covers you for activities for which you are qualified. As a qualified fitness professional, if you taught a studio class outside of your area of training and someone was injured, you may be found liable as you were technically doing something for which you were not certified.
Where to find a policy
There are many different providers available to fitness professionals, but HFE's have two suggestions for you.
Firstly, there's Insure4Sport, one of the UK's most popular providers of personal trainer and fitness instructor insurance.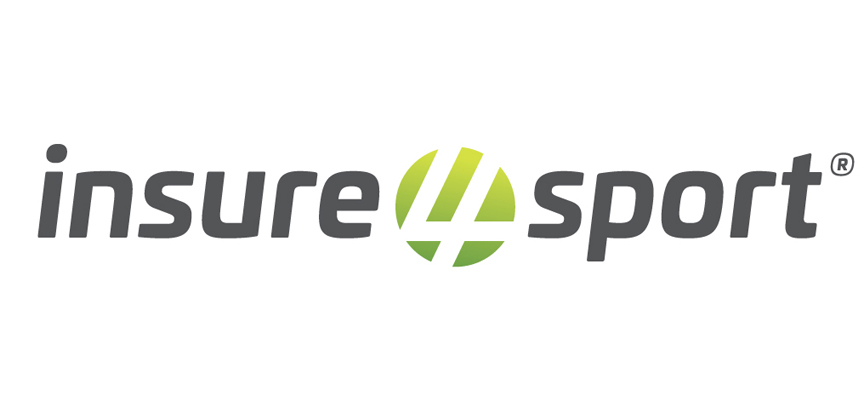 We've teamed up with Insure4Sport to offer a massive 22.5% discount, all you need to do is click this link and get a quote.
Our second recommendation is Fitness Professionals Ltd, or FitPro as they are known. Underwritten by Aviva, they offer two tiers of insurance: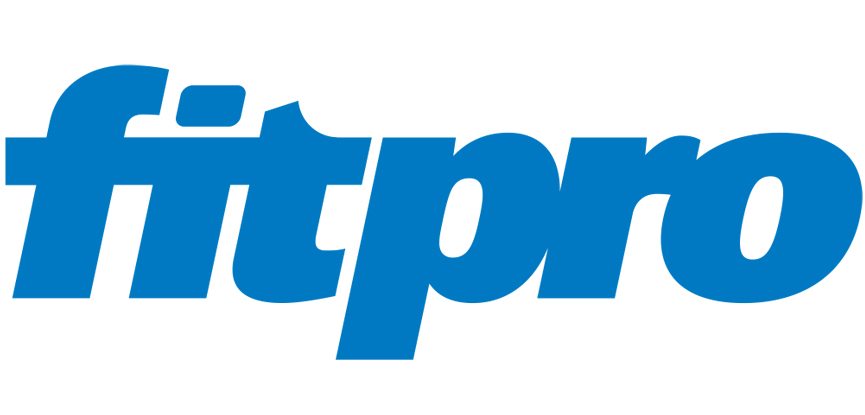 Student Public and Teacher Liability £10m insurance – £55.00
This is a six-month policy, which will be upgraded to twelve months (at no extra cost) if you qualify within the first six months.
Instructor Public and Teacher Liability £10m insurance – £55.00
The insurance includes personal training, gym instruction and group exercise classes where a fitness qualification is held in the specific area of instruction.
Conclusion
In most incidences, doing your job properly, staying within the confines of your qualifications, adhering to the rules and principles of health and safety and being aware of and avoiding potential problems before they happen will minimise the risk of suffering prosecution. If an incident does occur, make sure you collect as much evidence as possible and pass it on to your insurer.
If you're keen to learn even more about insurance, we've produced a specific guide about personal trainer insurance that's well worth a read.