At the time of writing, Coronavirus disease 2019 (COVID-19) has now been responsible for the deaths of almost 3 million people worldwide, with 127,000 deaths reported in the UK alone. Fortunately, ~3 million people in the UK have also recovered from exposure to the SARS-CoV-2 virus. However simply categorising people as recovered, does not tell the full story. It is now becoming clear that a large proportion of recovering individuals are continuing to suffer from a chronic condition that has become known as Long COVID.
In this article, we'll discuss long COVID, and examine how physical activity could be used as a potential therapy.
---
HFE's COVID Confident – COVID-19 Recovery Course is now available. If you would like to learn more and play your part in the nation's recovery, please enrol now.
---
What is Long COVID?
Long COVID is a general term for symptoms experienced by an individual persisting long after recovering from COVID-19. Such symptoms can last for up to months post-infection, and can include:
Main symptoms: Chronic fatigue syndrome (extreme tiredness), a high temperature (fever), cough, sore throat, and changes to sense of smell and/or taste
Cardiovascular: Heart palpitations and blood vessel dysfunction
Respiratory: Shortness of breath, chest pain, and chest tightness
Gastrointestinal: Feeling sick, diarrhoea, stomach aches, and loss of appetite
Musculo-skeletal: Joint pain, joint stiffness, and mobility issues
Neurological: Pins and needles, headaches, and dizziness
Cognitive: Problems with memory, concentration, and brain fog
Psychological: Depression, anxiety, and difficulty sleeping (insomnia)
Symptom frequency, severity, and duration can vary substantially between individuals. Recovering individuals may also present with multiple organ damage, including lungs, skeletal muscle, kidneys, heart, liver, and brain. Long COVID symptoms can be as a direct result of the infection itself, the immune systems overt response to the infection or the necessary medical treatments performed.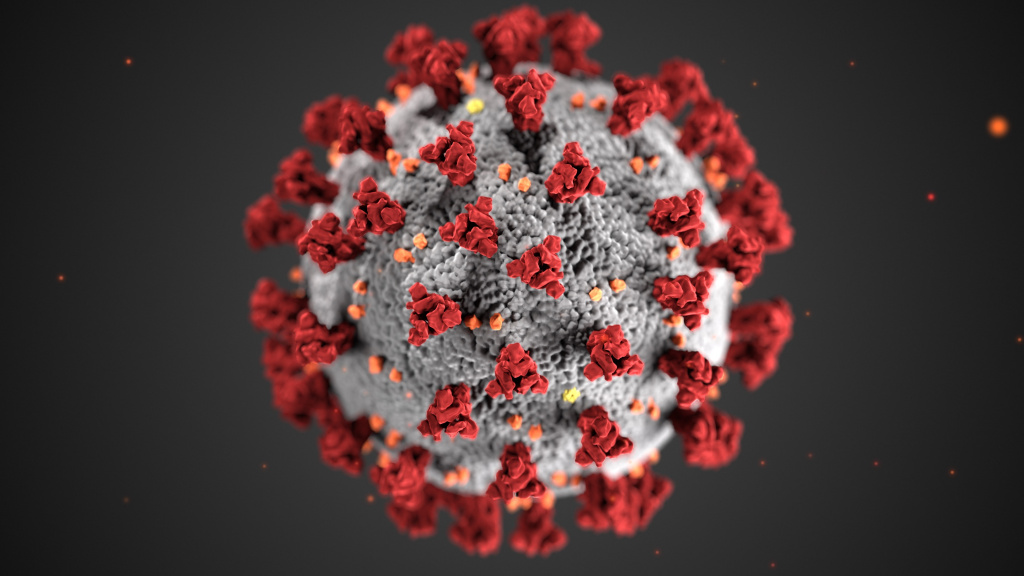 How Common is Long COVID?
According to the office for national statistics 1.1 million individuals (roughly the population of Birmingham) are currently experiencing long COVID symptoms in the UK. Long COVID is quite common amongst individuals who are recovering from severe COVID-19 disease that required hospitalisation. A recent study observed 20% of recovering COVID-19 patients had developed a new disability 5 months after hospital discharge. It is estimated that there are around 300,000 COVID-19 survivors discharged from hospital in the UK.
The remaining 700,000 long COVID sufferers are those who were instructed to self-manage their condition from home due to hospitals exceeding capacity. Unlike hospitalised recoverees, home-based COVID-19 patients may not have been tested for SARS-CoV-2 or offered sufficient aftercare. Furthermore, up to one-third of infected individuals remain asymptomatic, meaning they have no symptoms and generally have no idea they have been infected. Concerningly, half of asymptomatic individuals may also develop lung scarring and permanent respiratory damage.
An incredible societal wide effort continues to be made to reduce the COVID-19 burden. The same effort must now be applied to helping rehabilitate all individuals suffering from long COVID, regardless of their symptom experience, and whether or not they were officially diagnosed or treated in hospital.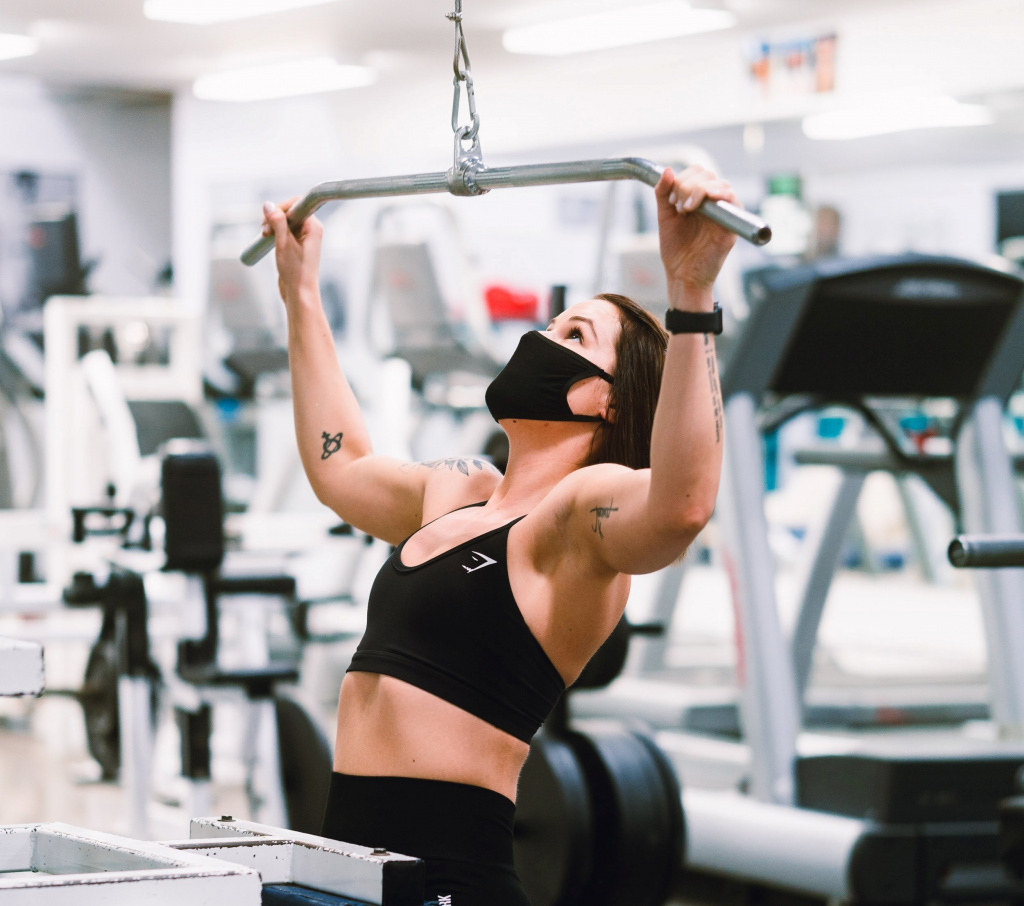 Physical Activity Therapy
Most long COVID sufferers are likely to benefit from some form of physical activity. Gradually implementing activity strengthens an individual's muscles, supports their bones, enhances their immune system, boosts energy levels, and reduces the risk of severe COVID-19 disease.
Physical activity interventions normally favour linear progression, whereby an individual starts at point A, and gradually progress to points B and C over time. However, symptoms of long COVID are frustratingly arbitrary, meaning a symptom (e.g., chronic fatigue) can demonstrate initial improvement and then relapse without warning. Therefore, long COVID sufferers may need adaptive progression, whereby an individual may initially progress from point A to point C, unexpectedly regress back to point B, and then gradually progress back to point C over time. There is also substantial variability in symptoms, meaning every recovering patient is likely to need an individually tailored program.
We have used the latest scientific literature, to propose some guiding principles for long COVID sufferers wishing to get more physically active. These can be summarised as Move, Improve, Recover.
Move:
Long COVID sufferers can initially find it difficult to re-engage with physical activity. All movements count as physical activity so long-COVID sufferers should be encouraged to try new things, be creative, and find the movements that work for them.
Light activity improves various health markers like muscle strength. In fact, performing more upright (stood up) light activity actually results in small increases in muscle size that improve walking speed. Frequently moving will also help with many common long COVID symptoms including joint stiffness, tiredness, and low mood. Long COVID sufferers should initially try to work up to 45-50 minutes of light activity per day. This can be done in three main ways:
Moving whilst remaining seated (e.g. neck circles, shrugs, knee extensions) may have initial benefits for those suffering from extreme fatigue
Frequently standing up (e.g. every 10-30 minutes) and performing low duration (e.g. 1-3 minutes) light activity (light walking, marching on the spot, cleaning dishes etc.)*
Try to achieve at least 5000 steps per day
*A 10:1 inactivity to activity ratio is recommended initially, or 2-minutes of upright light activity performed for every 20 minutes spent sat down for example. The individual could then progress to longer bouts of activity (2-10 minutes) when able.
Summary of move: Some activity is better than none.
Improve:
Lower impact activity should be viewed as the first step towards achieving recommended physical activity levels, through initially building baseline functional capacity. The next stage is to gradually improve upon these achieved levels of baseline fitness. This can be achieved through the following:
Increased volume: Try to gradually increase daily steps from 5000 to 8000 per day, as well as longer bouts of activity (>10 minutes)
Greater intensity: Try to engage in physical activity of at least moderate intensity (slightly increases breathing, sweating, and body temperature) like hoovering, dancing, and gardening
Greater frequency: Try to engage in activity (especially moderate activity) on more days per week, for example gradually progressing from 2 occasions per week to 3
More challenging modalities: Try to engage in cardiovascular (brisk walking, stationary exercise bike etc) and resistance (light dumbbells, resistance bands, and bodyweight movements) when you feel able
Summary of improve: More activity is generally better than some.
Recover:
Without sufficient rest and recovery, improvements cannot be made, progress stalls and people generally go backwards. At some point long covid symptoms may unexpectedly relapse. This will likely affect an individual's ability to keep progressing. Furthermore, sudden spikes in training volume, intensity, and frequency can cause extreme fatigue, increase injury risk, and even reduce immune response.
It is crucial that long covid sufferers get sufficient rest and recovery in the following ways:
Progress gradually: Long covid sufferers should be encouraged to listen to their bodies, and air on the side of caution when progressing
Take rest days: Long covid sufferers should be encouraged to take regular rest days, especially following more intense days of activity
Revert to basic movements: Long covid sufferers should be encouraged to revert back to basic movements (Move) if progress stalls. Progress back to more challenging exercises (Improve) can then occur when symptom severity has reduced
Summary of recover: Rest to be your best
General Recommendations:
Long covid sufferers should be encouraged to try some of the strategies discussed, safely, in line with current COVID-19 guidance. Where possible seek the help of a support network (friends, family, support groups etc) whether this be safe in person interactions or remotely via technology.
Remember, the overall goal is to recover as much as possible, whilst minimising the potential risks of being physically active.
If a strategy doesn't work, don't worry, and try something else. The path to success is rarely a straight line.
Remember the three principles:
Move (Some activity is better than none)
Improve (More activity is better than some)
Recover (Rest to be your best)
If you would like to learn more, please enrol in our COVID Confident – COVID-19 Recovery Course, and play your part in helping the nation to recover from the effects of COVID-19.