Military Style Fitness and Boot Camp Basics
A boot camp is a type of group workout that promises good results through a tough, immersive, programme of exercise. Just as an army boot camp is designed to turn a civilian into a soldier, a fitness boot camp will help the participant achieve faster results than they might do otherwise.
Boot camp workouts are usually more intense than the average group exercise class and are more likely to involve an element of 'tough love' with the instructor adopting a no-nonsense approach to motivation and exercise instruction. Exercises are often selected to reflect this ethos and Spartan-esque equipment such as logs, sandbags, battle ropes and tyres are often included.
BC – Before Boot Camp
The military often uses the adage 'prior preparation prevents poor performance' and this is true for boot camp workouts too.
Instructors looking to run a boot camp should research several locations to find the one that will work best. Outdoor locations offer a more authentic boot camp experience but allowances may have to be made for bad weather. Having an indoor alternative in the event of bad weather allows your sessions to continue uninterrupted.
Parks and recreation grounds make ideal boot camp venues but some may require a fee, permit, or licence. Without the appropriate license, the instructor may find themselves in trouble with the relevant authorities, as happened with this London-based personal trainer when he trained clients in one of the royal parks without the appropriate permit.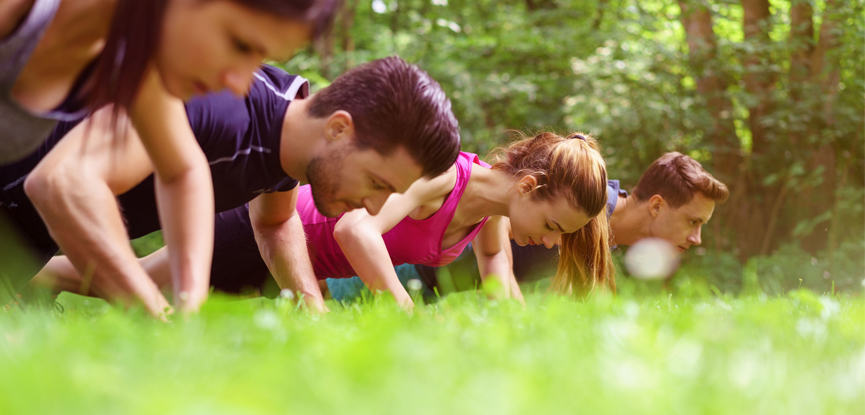 Indoor venues such as church halls, sports halls, school halls or even exercise studios can also make good venues for boot camps and offer the benefit of convenient access to amenities like toilets and showers.
Irrespective of the venue chosen, instructors should ensure their insurance covers them for working outside of the normal gym environment and that they consider all aspects of health and safety before launching a boot camp.
Dates, Times and Duration
Boot camps can be run any time of the year but outdoor boot camps may be best during the late spring, summer and early autumn. Boot camps can also be designed to achieve a season-specific fitness goal, for example, to help participants prepare for an upcoming sporting event such as a local half marathon.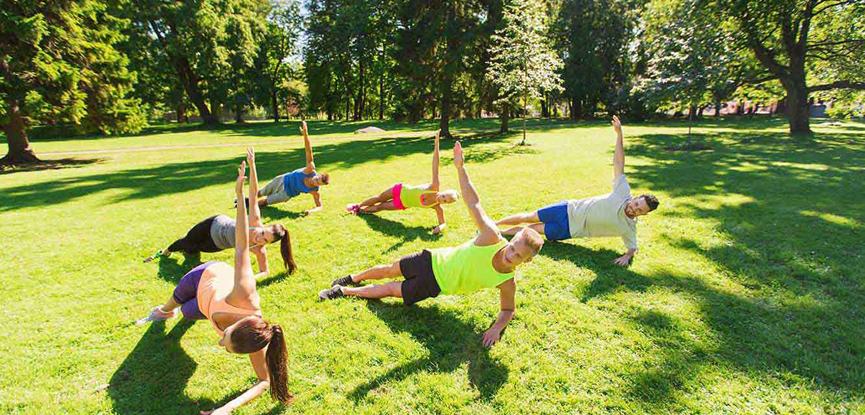 Indoor boot camps can be run at almost any time of the day whereas outdoor boot camps should preferably take place during daylight unless floodlighting is available.
Boot camps typically last from 4 to 12 weeks but can be ongoing. Set time frames should work toward a fitness goal and be progressive whereas ongoing boot camp workouts are really the same as most group exercise classes just using non-typical exercise equipment in an alternative workout venue.
More on Planning
To be successful, personal trainers should plan boot camp workouts well in advance. Gym-based workouts are relatively easy to design as all the necessary equipment is readily available. This is not the case for boot camps.
As for any workout, a boot camp session should include a warm-up, main session and cool down and the instructor should ensure that all of these workout components are suitable for a group that may contain a variety of fitness and skill levels. Alternatives must be available so that all participants can take part safely.
Supervision of groups must also be considered. Non-typical exercises such as tyre flipping or sandbag carries need careful instruction and this can be challenging in a group environment.
Workloads exercise intensity and duration must be planned in advance and adjusted as necessary to allow for the different abilities of the participants. As boot camps are designed to deliver results, they must also be progressive.
Finally, the instructor must also consider the optimum size of the class as too many participants can make proper supervision difficult. It may be necessary to recruit helpers if the class size becomes unmanageably large.
Equipment
One of the more unique characteristics of a boot camp workout is the use of non-traditional exercise equipment that is usually not available in the gym. There is a huge variety of equipment available, much of which may be cheap or even free. Examples include:
Tyres
Sandbags/power bags/Bulgarian bags
Rocks
Barrels
Logs
Water-filled tubes known as slosh pipes
Battle ropes
Suspension trainers
Punch bags, focus mitts and boxing gloves
Medicine balls
Kettlebells
Resistance bands
Weighted vests
Boot camp exercise equipment should be robust and long-lasting and instructors should consider the cost of purchase versus the benefit of each piece of equipment. More expensive equipment will not necessarily make for a better boot camp and spending money unnecessarily could hurt profit margins. Boot camp workouts can also make use of equipment in situ – park benches or playground equipment for example.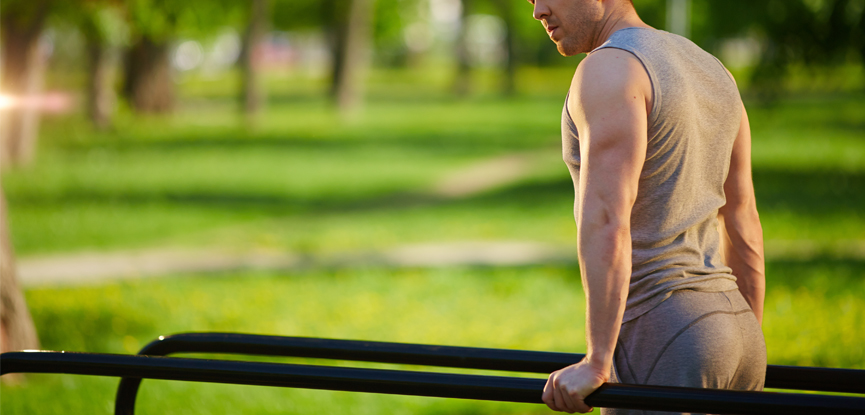 As well as equipment cost, the instructor must consider transportation and ease of access to the proposed venue. There also needs to be sufficient amounts of equipment for the expected number of participants.
To make a boot camp profitable, there needs to be enough participants and that means advertising to raise awareness. This can be done in several ways:
Put posters up at the venue
Promote the boot camp to your current client base
Create a social media page and update it frequently
Launch a website specifically for boot camp workouts
Leaflet the area in the vicinity of the boot camp
Place adverts in local papers
Post pictures, videos and testimonials on your website and social media pages to promote future boot camps
Hand out leaflets to anyone who stops to watch a boot camp session in action – maybe with a free pass for one class to encourage participation
Boot camps are a bona fide workout trend that is proving to be very popular and is often featured in the media. Getting out of the gym and starting a boot camp workout may seem daunting at first but, for instructors prepared to step out of their comfort zone, boot camps can add a welcome extra revenue stream and some much-needed job variety.