Aneliese Foxwell is a qualified yoga and Pilates instructor who runs Foxy Yoga, her very own studio. After previously being in the police for 14 years, she decided to change her career and involve herself more in fitness. We recently talked to her more about her journey.
Let's start at the very beginning, how did your fitness journey start and what prompted your career change?
I have practised karate since I was six years old so have always enjoyed being physically active. As I became older I especially enjoyed taking part in group exercise classes – in particular aerobic combat classes, HIIT training, cardio, resistance training and of course yoga.
I spent 14 years as a police officer and during that time I was also a part-time karate instructor, competitor and coach for the England Karate Academy.
I think my move into the fitness industry full time was prompted by me having three young children and wanting to be able to spend more time with them. My husband was also working full time running the English Karate Academy and we were teaching classes at leisure centres and also opened a full-time karate dojo. Working night shifts in the police was really getting in the way of life.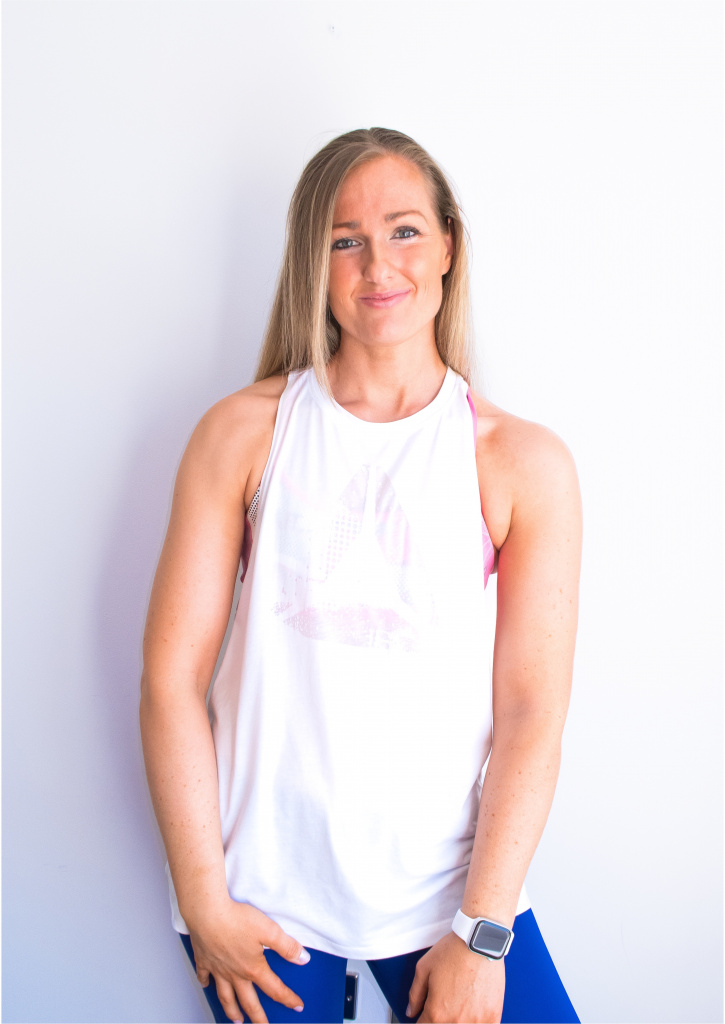 I have always loved yoga and had wanted to do my teacher training for some time. I went on a career break from the police and enrolled on my yoga teacher training with HFE. Foxy Yoga Ltd was born shortly after I qualified. A year later I went on to do my Pilates instructor training as well as a few other specialist courses, all with HFE.
As you've mentioned, you've studied quite a few courses with HFE over the years, what have been some of your highlights to date?
I have enjoyed all my HFE courses, my favourite course to date was my yoga, the course tutor was brilliant and we had a great group of students on my course who I'm still in contact with today. I felt really confident after I had qualified and well prepared to plan and teach my own classes. I'm also a bit weird and enjoy doing exams – I love the multiple-choice questions! My workshop for pre and postnatal was also a lot of fun – we spent the whole day with balloons for baby bumps!
I also enjoyed my for Exercise Older Adults course and I now teach a gentle yoga class every week – some of my students are 75 years old and they are so inspiring.
Foxy Yoga is your studio. Firstly, why did you decide to start your own business as opposed to work for an established studio/gym? Secondly, what are some of the challenges you've faced setting up your own studio?
I was lucky to be able to open my yoga studio as soon as I qualified. We already owned the space and used it for karate so I kind of took it over, invested in new equipment and now it's perfect for yoga and Pilates.
I also have a degree in Business Management and I think having some knowledge of running any business is really helpful to anyone looking to start off their own yoga business. This is particularly true when it comes to knowing how you market yourself effectively.
Foxy Yoga has been a huge success, I love every class I teach and I love seeing my students feeling so good after every class. One of the main challenges I have found is constantly developing myself. You don't just qualify and that's it, you need to be able to constantly learn and gather inspiration for designing new classes. I now teach Pilates, Yoga nidra, yin yoga and a family yoga workshop, as well as my weekly yoga classes.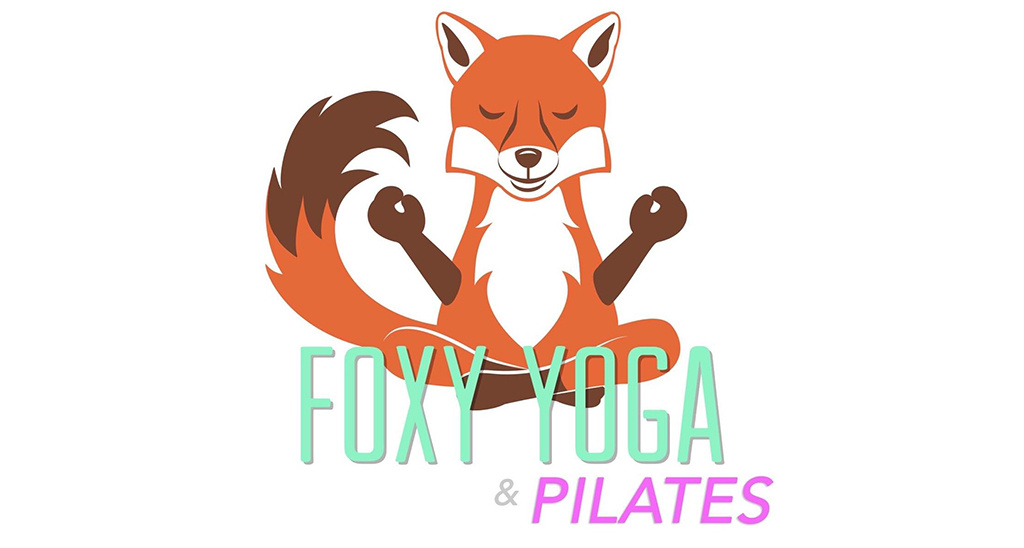 I have now been running the studio full time for three years and every year my client base has grown. Anyone wanting to run their own classes needs to be prepared to be consistent in marketing their classes constantly. There were days during the first year especially in the summer when my class numbers were lower than usual. Yoga can be quite seasonal at times and you need to not be discouraged by this.
Due to COVID-19, I have had to temporarily close my studio but I have kept my business alive with an online offering. People can subscribe for access to over 50 yoga and Pilates classes. I am keeping busy filming new classes every week. I could not tell you how much work has gone into launching this, however, it has been worth it. Overall I'd say it's been a huge success and my students are loving doing my classes from home.
I have also run a few live classes on Zoom including Pilates and Prosecco which was a lot of fun!
Thinking specifically about yoga, what does the practice personally mean to you? Do you find yourself gravitating more to the physical aspects, the spiritual side or both?
I absolutely love yoga, I do enjoy the physical side and I love how strong yoga makes me feel, however, I think the spiritual side is equally important. All of my classes both start and finish with stillness and relaxation. Savasana is still my favourite asana and I have found over the past 3 years I have been teaching, I have started to move more into meditation as well as more passive practices such as yoga nidra or yin yoga.
There will no doubt be people reading this wanting to take the leap, change careers and get into fitness themselves, what advice could you give to them?
I would say go for it, you only live once. As long as you are motivated and willing to put in the work. Get qualified and you will then have the confidence you need to move forward with your dreams. I actually work more hours now than I have ever done with teaching, marketing, planning classes, managing my website, handling enquiries from students, filming and editing etc etc.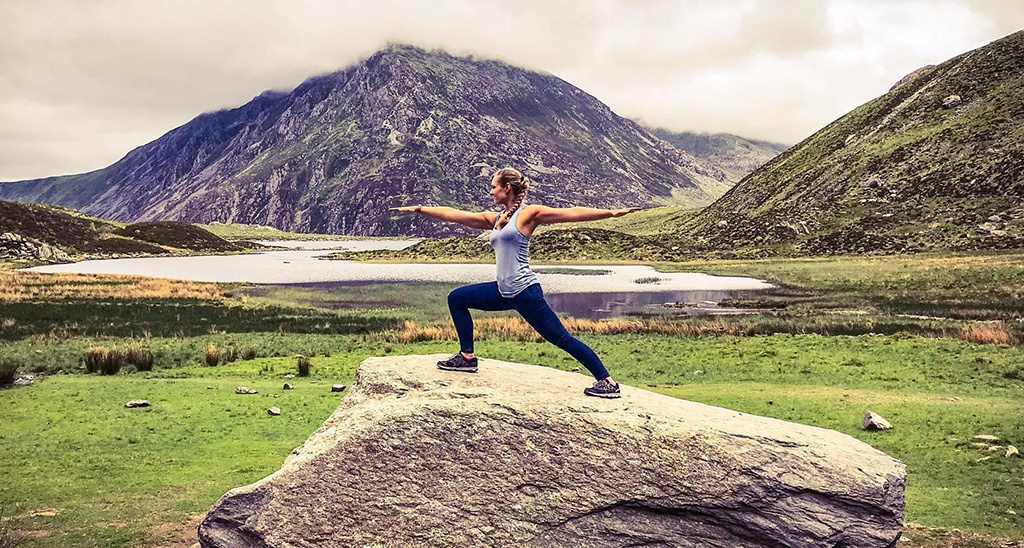 It's hard work, however, working for myself it's so rewarding. I'm so proud of Foxy Yoga. It's something that I have accomplished by myself and I put so much of myself into it. Seeing my Students progress is so rewarding and another bonus is that my job now keeps me fit and healthy all year round!