Personal trainers are the cornerstone of the fitness industry, and when it comes to clients achieving their goals, they are the major driving force for success. Their ability to instil confidence and change lives can never be understated.
In recent years, there's been an unprecedented rise in sedentary behaviour. At the same time, many are taking an active interest in their health and exercise-related behaviours. Personal trainers need to be fully equipped to deal with both these groups and everyone in-between.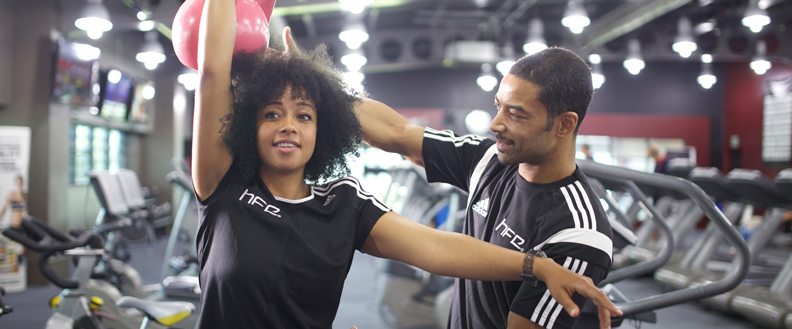 Gyms, health clubs and leisure centres are moving away from the traditional fitness instructor model, relying more on personal training programmes that are tailored to the specific needs and goals of their members. This, in turn, has created a great deal of demand for qualified professionals.
It could be suggested that personal training is an extension of the fitness instructor role; however there are a few key differences. Typically, personal trainers have advanced qualifications (usually Level 3 and above), a greater understanding of nutrition, anatomy and physiology, training approaches and exercise techniques. They are also able to prescribe exercise to a wider range of clients because they have a deeper and richer understanding of how to individualise exercise programmes over extended periods of time.
With regards to places of work, the options are much more varied. A personal trainer isn't confined to the gym floor. Working with clients outdoors, from a client's home, or even delivering online programmes are frequent avenues that ambitious trainers explore. Cruise ships and corporate fitness are also quite popular and lucrative.
What does it take to become a personal trainer?
Before considering the qualifications, it's necessary first to understand what qualities are required to succeed as a personal trainer. It's one thing to enjoy exercise and healthy eating, but those who truly excel have an unwavering passion for the industry and a burning desire to help people. That's not to say personal trainers never let their hair down, but they do live the life day in, day out. This involves training themselves to consistently stay fit, eating right, constantly educating themselves, and remaining motivated even in the face of a 6am start and 9pm finish.
Great communication skills, being highly organised, adaptable, committed, and energetic are also must-haves. These qualities ensure a trainer is in the right frame of mind to excel in the role.
The next stage is getting qualified with personal training courses.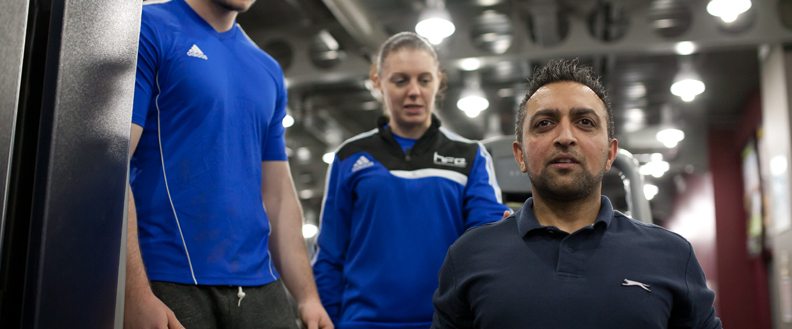 Many providers combine the Level 2 Gym Instructor course with the Level 3 Certificate in Personal Training, which upon completion grants full qualified personal trainer status. Those already with Level 2 Gym can simply advance straight to Level 3 Personal Training without needing to repeat anything.
The advanced personal trainer route is an effective way to elevate a career beyond the standard framework. Differing from the standard certificate, the Level 3 Advanced Diploma in Personal Training incorporates elements of business and marketing, outdoor training, and sports conditioning – it's the best way to ensure that trainers don't confine themselves to the gym floor.
How do personal trainers advance?
The need for personal trainers able to work with special populations continues to grow. To prescribe exercise to clients who are pre and postnatal, or those suffering from chronic conditions like low back pain and obesity requires specialised knowledge and qualifications.
Beyond Level 3 Special Populations are Level 4 Exercise Specialist courses such as the Level 4 Low Back Pain Certificate and Level 4 Obesity and Diabetes Certificate. These qualifications lead to the highest level of REPs registration available.
What happens next?
It is good practice for personal trainers to join the Register of Exercise Professionals (REPs), an independent regulatory body in the UK. Many employers insist on REPs membership, but it is by no means a legal obligation.
Joining the Register demonstrates to clients that a trainer is committed to standards of professionalism and continuing professional development (CPD). Members are also expected to adhere to the Code of Ethical Conduct.
REPs provide a number of benefits for their members including: public liability insurance, access to a legal helpline, discounts on fitness equipment, opportunities to attend industry conventions, and much more.
While by no means mandatory, trainers may also wish to join the Register of Personal Trainers (RPT), which also allows potential clients to search for a personal trainer in their area.
What types of employment opportunities are available?
Personal trainers can usually be placed into two categories; employed and self-employed. While the latter is incredibly popular: 79% of personal trainer respondents to the 2015 Working in Fitness report were self-employed – it is by no means for everyone however.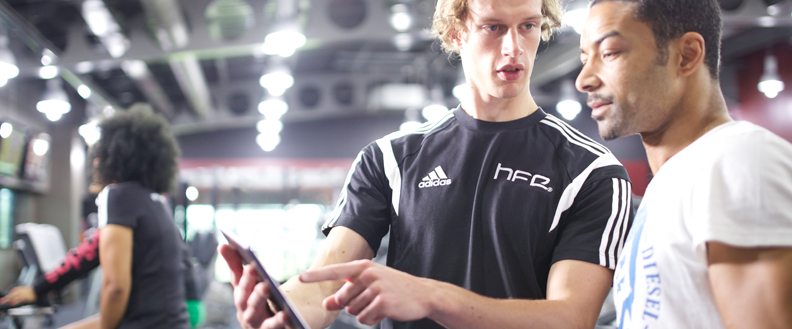 Self-employment:
Being your own boss can be an incredibly exciting and rewarding career path. Self-employed PTs gain the autonomy to make their own business decisions, control their finances, and creatively design exercise programmes from the ground up. As they become more successful, trainers can find opportunities to expand and set up their own personal training business or franchise. While the self-employment route provides a great deal of freedom and flexibility, there's little in the way of a safety net. That means if things go wrong, there's nobody else to blame.
(Full/part-time) Employment:
Many health and fitness organisations employ personal trainers on a full or part time basis. This method of employment suits many PTs as it provides more stability and security over the self-employed route. Typically, personal trainers in this situation won't have to worry about the number of sessions they deliver each week, submitting tax returns, paying rent to where they're based, or buying equipment.
While there are clear benefits to being employed this way, these positions are lower paid than self-employment opportunities. Flexibility may also have to be sacrificed as trainers are often required to work specific shift patterns and teach group classes, even if they don't have any clients scheduled for that day.
Where can I work?
According to figures from the 2015 REPs Working in Fitness report, the most popular places of employment are public leisure centres, community centre/village halls, and private fitness clubs. 76% of trainers also said that they've only worked for one organisation.
Employed trainers are able to find work in any of the following:
Personal training agencies

Boot camps and military-style fitness programmes

CrossFit establishments

Local authorities

Charitable trusts

Cruise ships*

Holiday resorts*

Public health services

Schools, colleges and universities
*The Level 3 Certificate in Personal Training is an internationally recognised qualification.
How much can a personal trainer earn?
The average salary for a personal trainer is £19,572, though it has the potential to be as much as £30,175.
Typically, self-employed instructors can earn between £20-40 per client, per hour. While it's rare, trainers with higher profile clients can charge anything from £50-100 an hour. These figures are only meant as a guideline and depend on the trainers' geographical location, qualification status, experience and level of skill.
How do personal trainers pave their path to success?
The success open to personal trainers is only limited by their imagination and how hard they work. By living and breathing the industry and carrying a genuine love for the role, opportunities are always in abundance.