Tell us a bit about yourself and why you decided to retrain as a personal trainer?
I retrained as a personal trainer five years ago after forging a successful career in TV and media. This involved stints in New York and LA before I finally moved back to London. I had found myself working on camera almost by accident, having overheard a conversation when working for a record label (my first job out of university) that a show I watched fairly religiously, T4 on Channel 4, was looking for presenters.
I commented that I thought I could do that, and I was able to get in for the open auditions. It all went from there really, and a few months later I was on the set of one of my favourite morning TV shows unable to believe my luck. I loved getting to interview people and got a real kick out of live broadcasts too. That job took me all over the world and I eventually moved to New York to host a regular music news show there for a few months.
From there, things didn't go entirely to plan and after a couple of years in the US, I found myself in a bit of trouble financially and professionally. I ended up moving home and retrained with the idea that I would have personal training as a side hustle while I got my TV career back on track.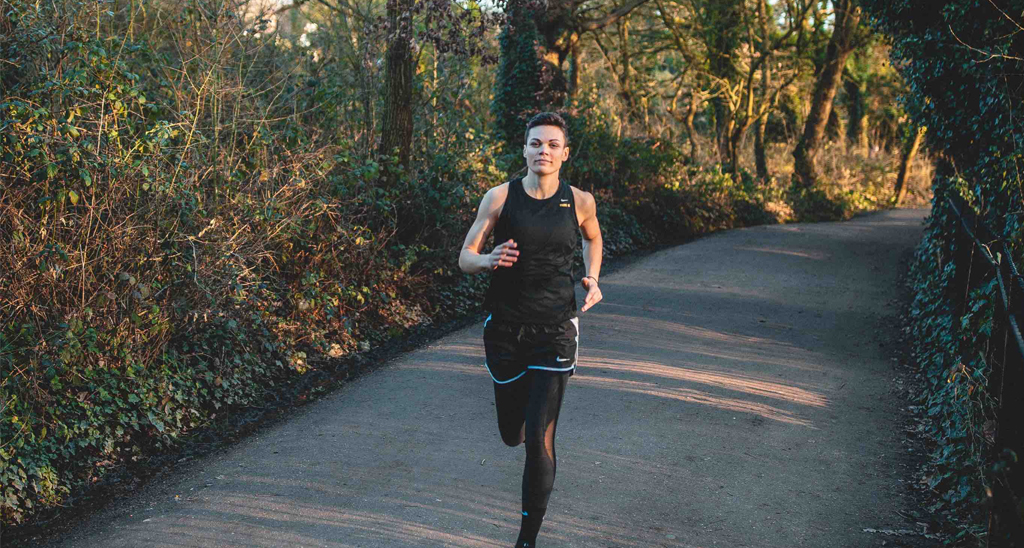 As it turns out, I fell in love with it and it quickly took over. Fitness has been in and out of my life plenty over the years, so it felt good to be able to get paid to do something I greatly enjoyed. I'm currently in Stockholm, working where I've decided to live for a bit while the world feels pretty chaotic, and while remote working is a bit more feasible. I've recently signed up to teach classes at Barry's Bootcamp here, which I'm very excited about.
I've also been training most of my clients remotely and found being an online personal trainer working a lot better than I had originally anticipated. This isn't what I thought I'd be doing this year but I'm enjoying it nonetheless.
Were you able to transfer over any skills from your media work or was it a case of you completely starting from scratch?
There's definitely some crossover, especially in terms of being able to 'switch on', channel a certain kind of energy whether you're on camera or in front of a client or a class. Having on-camera experience proved really helpful when it came to teaching group fitness, though I definitely find the latter much more daunting.
I've also found that being able to learn a script has been a useful transferable skill in terms of remembering a class format or coaching points without having to look at notes. Other than that though, there were no short cuts.
I did my PT course and that was really the beginning of my learning. The rest of it has been through experience… working with different types of people, teaching different types of classes, getting obsessed with different modes of training, following other trainers and learning from people in the industry. The fitness world is constantly evolving and there's always so much to learn. I love it, it never gets boring.
You've written about fitness and mental health in the past, can you share a bit of your own experience of how fitness has helped you?
Yes, it has been huge for me in many ways. Knowing that if I'm struggling with what's going on in my head I can go out for a run or a walk or book into a class or message a friend and ask if they want to go and throw some weights around. Knowing that sometimes I just need to stretch and move if I'm feeling tired or sluggish. I see notable improvements in my self-esteem from feeling confident about the body I'm in.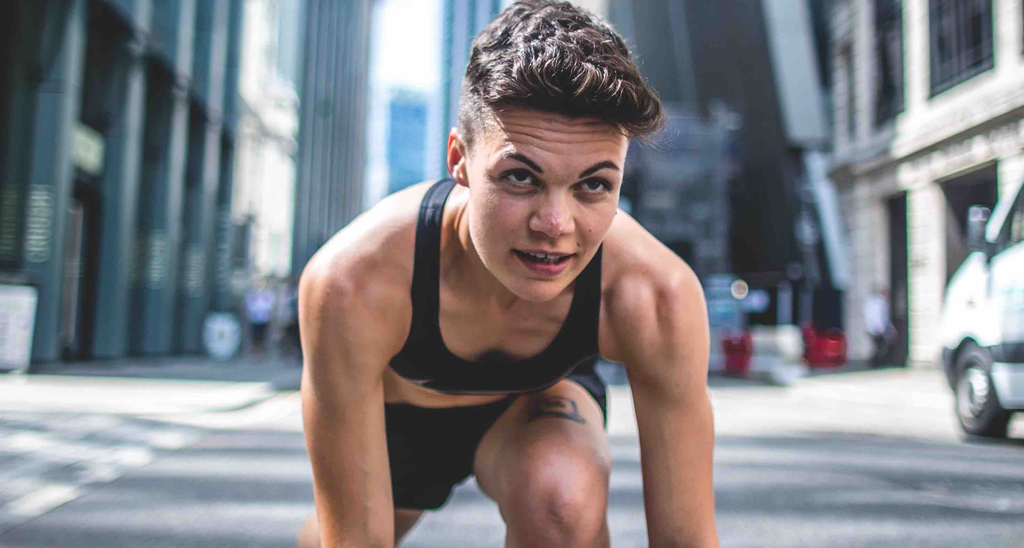 Before I quit drinking three years ago, knowing that I had to get up early for work would sometimes keep me from going on a big night. Almost exactly three years ago I found myself in a place where I couldn't stop drinking and though I was holding down a job my life was looking pretty unmanageable. With the help of a recovery programme, I was able to start getting things back on track, and throughout all of that, I really feel like fitness has carried me through.
Last year, I was able to channel those addictive tendencies into running my first ultramarathon. I couldn't believe I was able to be that person when a couple of years earlier I was hanging on to my mental health by a thread. These days, whatever is going on for me, I know that showing up, teaching a good session and connecting with clients will always make me feel better.
I also try to get in a bit of exercise, at the very least, every single day. Since moving to Stockholm I've been starting the days with an open water swim, I'm not sure I'll be able to keep it going through the dark winter months but for now, it feels great and it certainly wakes you up.
The role of a personal trainer is a multifaceted one, how important is it for modern PTs to be aware of a client's mental health?
It is hugely important. You can plan a session with all the attention to detail in the world, but if a client arrives not feeling up to it, needing to talk or they need to throw on boxing gloves to shake off feelings of anger or frustration, then that comes first. As a personal trainer, you have to remain open, empathetic and flexible at all times, you never know what will come your way.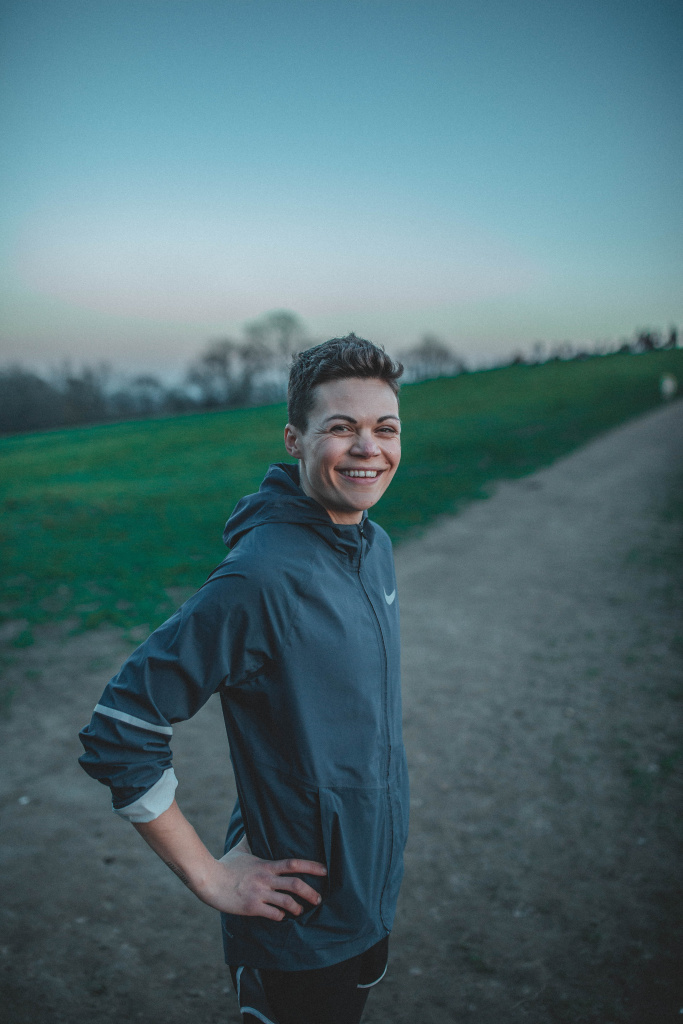 When I started this job I had no idea how much of a personal connection would unfold between trainer and client. You need to understand how to motivate each individual and look out for the signs of how someone is doing mentally.
Looking out for a client both physically and mentally, almost tying the two together can cause a huge amount of trust to build. That feels far more important than sticking to a strict plan on reps and sets.
What advice would you give to personal trainers and other fitness professionals if they're perhaps apprehensive about discussing mental health with clients? Where should they go to inform and educate themselves?
I think listening to your client and being willing to adapt your session is the most important thing, building an open and honest relationship with them over time. There are some great books that talk about exercise and mental health, Bella Mackie's Jog On springs to mind, so perhaps start there.
Of course, you should never be afraid to refer clients on, particularly to their GP, if you feel like things are beyond your scope of practice. Whether it's you or another professional, it's important your client gets any help they may need.
Finally, multiple marathons, Race to the Tower's 8th fastest female, competitive skier, what's left for you to conquer?
So much! I think do think that slowly my competitive edge is starting to soften. My curiosity for new things hasn't though. I've recently got really into callisthenics and so I'll be trying to perfect my muscle-ups on the outdoor gyms here in Stockholm. As I mentioned I've been doing open water swimming and if I'm still around when winter arrives I plan on getting into cross-country skiing.