Find Success in Your First 12 Months
The UK's fitness industry is worth billions and while there are countless opportunities available for every kind of fitness professional, competition is rife. This is especially true with personal training.
With that in mind, we've put together an easy to follow guide to help you make a success of that all-important first year. Whatever your business model, intended client base or style of training, hitting the ground running during this period is critical.
The first 12 months in business are full of possibilities for an ambitious personal trainer. Every business decision can have a huge impact on income, growth, and client numbers, whether a PT is self-employed, part-time, studio-based, mobile, or part of a big box gym. So, what do the most successful personal trainers do in their first year?
Develop a confident mindset
Practical advice is useless unless a trainer is in the right mindset. Launching a fitness career is not an easy decision to make, so a successful PT needs to be confident, assertive, and positive from the outset. A lot of PTs are confident on the gym floor and in client training sessions, but these mental attributes must apply to business decisions too.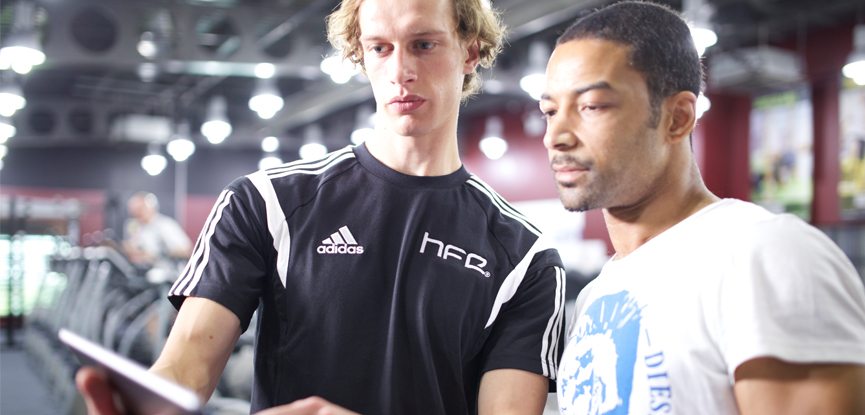 It's crucial that new PTs think of their work as a business (not a hobby or a passion project), and approach sales, marketing, and financial decisions accordingly.
Trainers must not let self-doubt or imposter syndrome prevent decisions from being made, or action being taken. Beginners often have low confidence because they think lack of experience means lack of value. New PTs need to remember that they have completed their training, gained the qualifications, and are good enough in their own right. There is no saying how long it will take a new PT to get their first client success story or a big sale. Solid business plans, tenacity, consistency, and a thick skin will see them through the early days.
Challenge the status quo
A new personal trainer will have completed solid basic industry training, but true business success will require new skills that are best learned in the trenches. Successful PTs are not afraid to challenge what they thought (or were taught) about the fitness industry and clients, about marketing and sales, and about their own business.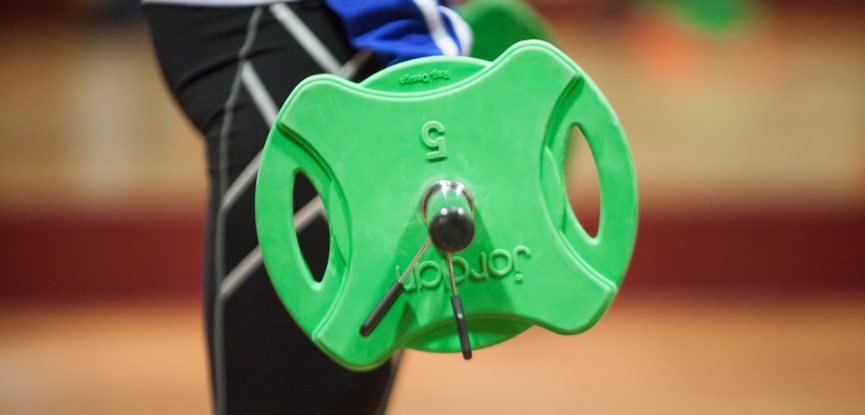 New trends, practices and developments are emerging constantly and the most successful PTs are those who continue to educate themselves about business, sales, marketing, and human behaviour throughout their career. It's important to seek out lessons from those outside the fitness industry. Gary Vaynerchuk, Tim Ferris, Tony Robbins, and Jordan Belfort are good people to follow, but inspiration can also come from the world of elite sport, politics, or finance. Listen to podcasts or audiobooks, absorb a few minutes of powerful YouTube content per day (e.g. TED talks), or read blogs from business leaders who resonate.
Stay focus on results
PT clients measure their own success by results on the scale or in the mirror. They like to know why things are happening, how to replicate success, and what can speed the process up. As a new PT, measure business success by using systems, gathering data, and measuring variables. Don't wing it, or it will be impossible to know what worked and what did not.
Many new PTs make the mistake of filling their schedule with client training sessions to bring in money. This leaves them with limited time to do the important nuts and bolts of running a business. There are only 24 hours in a day. Avoid burn out by balancing business (long term) with service delivery (short term).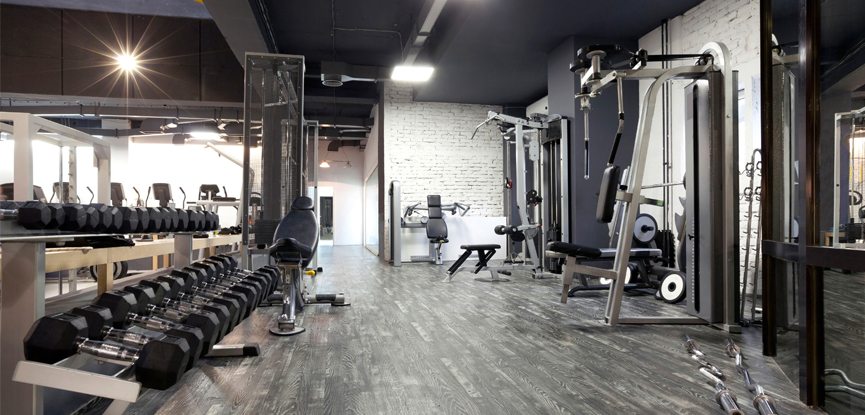 In the first year of business, spend as much time on the business as in the business. In practical terms, this means focusing on getting leads, converting sales, designing a marketing funnel, putting systems in place, generating content, and setting up a sustainable business that will last beyond the first flurry of enthusiasm.
Master sales skills
Lead generation is an important part of business growth. But, without sales skills, all those leads could be worthless.
Selling is one of the most valuable skills a new trainer can work on. Whether a PT has an online business or works face-to-face with local clients, they must understand the practical, emotional, and psychological factors behind successful selling.
Some new trainers are held back by the limiting belief that selling is somehow manipulative or pushy. They would do well to remember that they are in business to help clients improve their health, get fitter, and enjoy longer happier lives. The sales process is simply offering the right person the right service, and inviting them to make up their own minds. There is no trickery involved in genuine good sales. If a trainer has a clear idea of their ideal target market and has designed a service that fulfils the client's needs, it is a simple case of providing the expert help they need.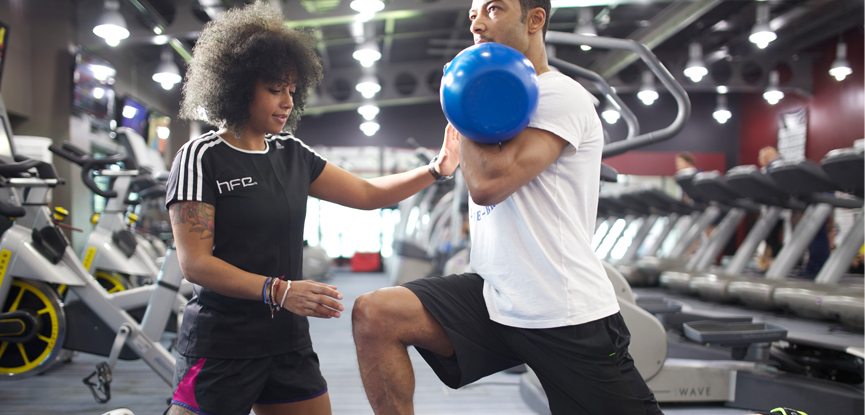 New PTs should remember the immense value they bring to a client's life: improving their health, wellness, happiness, and confidence. Selling is not pushy, it is offering a solution. It is a trainer's duty to be good at sales, because without that skill they will not be able to bring a positive influence to clients' lives.
Identify a niche
Having a clear niche makes it easier for a new PT to find prospects, write content, target their marketing, close sales, and understand the genuine needs of their client base. As time goes on, the trainer will be able to fine-tune core services and add-on products to solve their clients' key problems. An in-depth understanding of a niche means a personal trainer will soon know what their clients are thinking, talk their language, and even to come up with solutions before the client realised they needed it.
There's no need to go into business with a clearly defined niche set in stone. But personal trainers should aim to refine and understand their niche so they can match their prospecting activities, networking, marketing, content, and services to the people they most want to work with.
Carving out a successful niche will mean a new PT can offer something different, have a strong USP, become the go-to specialist, and get referrals.
Don't worry too much about a website
Building a website, mastering SEO, and fine-tuning an online presence can easily take up valuable time in the first 12 months of personal training. The beauty and the curse of a website is that it's never 'done'. Whilst it's not advisable to launch a PT business with no online presence, many trainers focus far too much time (and money) on websites, logos, and branding.
It is more important to get out and make connections, network, build relationships, research the target market, and build the business. Focus time, energy, and efforts on getting initial clients, delivering an excellent service, and generating referrals and recommendations.
A simple website with a sign-up form (for data capture) will be fine for now, plus smart use of social media according to your target market and their online habits. Meet prospective clients where they are (whether that is Facebook, Instagram, or email) and provide them with quality content, rather than building a website and assuming they will find it. The priority should be on making new contacts, then getting them into a conversation.
A system for everything
Business systems are not just for large brands. Small start-ups and sole trader businesses have a huge amount to gain from systems.
Having simple, workable systems in place from day one will streamline processes, minimise time spent on tasks, and can automate common parts of a fitness business (like client sign-ups, on boarding, or client admin).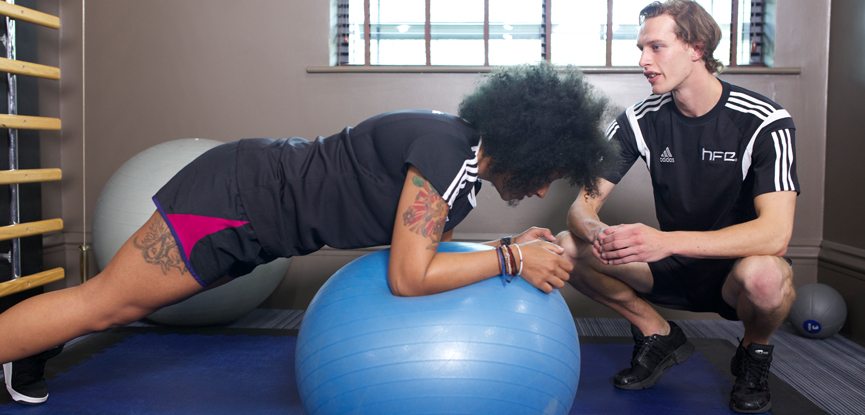 A system is simply a checklist that lays out exactly how to do a certain business task. Successful professionals design simple systems that work for them, their software, and the way they run their business. If a system saves time, makes life easier, and helps the business run smoothly then it is probably the right one (or at the very least, it's good enough for now).
When a trainer runs a successful marketing campaign, brings a new client on board, or delivers a service, they should document exactly what they did. It is then very easy to roll the same thing out in future and replicate the success.
Systems can be scaled up (if business growth means bringing new people into the team) or down to match the business throughout a PT's career. But without systems, nothing can ever be replicated, measured, or handed over to another person.
Personal trainers need accountability too
Ask a client why they love personal training, and they will often say 'accountability'. Fitness professionals act as a mentor, coach, and accountability partner to keep clients motivated and on track.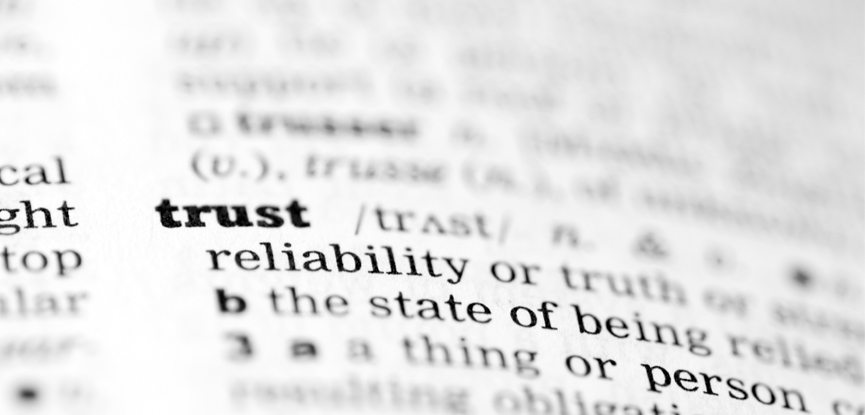 The most successful personal trainers have their own accountability partner, too. Just like the most successful PT client knows they can't go it alone, a good PT knows the value of a business coach, advisor or mentor.
It's never too early to find someone experienced, trustworthy, and motivating to support your business. The most successful people in the world have coaches. New PTs should invest in themselves in the first year of business, whether that's an informal mentor or official coach (don't forget that business coaches are a business expense).
The right accountability partner will supply invaluable experience, a fresh pair of eyes, ideas, motivation, and a gentle push to keep new PTs successful in the first 12 months of business and beyond.
Take imperfect action
One of the biggest risks a new PT faces is inaction. In the first 12 months, imperfection action and a little risk taking will drive the business forward. There is no reason for a new PT to be stuck in a rut within the first year of being in business.  New PTs should have a clear marketing plan, a list of people they want to meet with or connect with, a file full of content ideas, and simple marketing strategies. The only action that drives the business forward is action taken. It doesn't have to be perfect.