The Importance of CPD for Fitness Professionals
Experienced fitness professionals will be aware of the importance of continuing professional development (CPD), but newcomers to the industry may not be know how important it is to continue developing your knowledge and keeping skills up to date. In order to remain on the Register of Exercise Professionals (REPs), professionals are required to gain 24 CPD points every two years. Accruing points doesn't always involve doing courses, it can range from accessing the free CPD modules that REPs provides on its website, attending industry events and upskilling to better accommodate for special populations.
Sam Hadfield is a London personal trainer running weekly bootcamps. She has several qualifications including the Level 3 Diploma in Exercise Referral, Level 3 Pre and Postnatal Exercise Instructor, and the all-important Level 3 Certificate in Personal Training. She's a big advocate of CPD and has been kind enough to take some time to share how she got started in the industry and offer advice to her fellow professionals so they can better develop their careers.
Tell us a bit yourself and how you got started as a personal trainer?
I am a freelance personal trainer in South East London, while still working full time as a PA in the City. I aim to make the leap into full-time personal training as soon as the time is right.
At the moment, I have a few 1-to-1 clients and a twice-weekly boot camp. I also write a weekly newsletter with a "Workout of the Week" to all of my clients and (boot) campers so there is no excuse not to train!
I got into personal training by accident. I was bored of my gym routine, which had been the same for years – cycling, rowing, treadmill and cross-trainer. I had never tried anything else and always felt too intimidated to even look at any of the other equipment. So I decided to sign up for a free introductory PT session at my local gym to learn about how to use some of the other equipment.
The session was great fun and the trainer was inspiring, imaginative and incredibly motivating. I immediately signed up for a further 10 sessions with the same PT. Every session was different and I did all sorts of things that I had never tried before like lifting weights, box jumps, monkey bars, skipping, boxing, etc. Every time I came away feeling excited about the next session. I thought that the PT job looked like great fun and would be a hugely rewarding career. So, on impulse after a really fun session, I decided to train to be a PT. I looked around and researched various training courses. For me, HFE was the best provider in the market and the course dates and times work great if you have a full-time job. I went on to do several other courses with HFE and would recommend them to anyone looking for a training course.
What do you find most rewarding about working with clients?
It sounds very arrogant, but PTs really do change lives. The clients who come to me have usually not exercised for years, they are not very confident about their fitness ability and they would freely admit to loathing exercise. I love showing them that, actually, exercise can be fun and that you can train your body to do anything you want it to do. We're not born being able to do handstands, but we can certainly learn!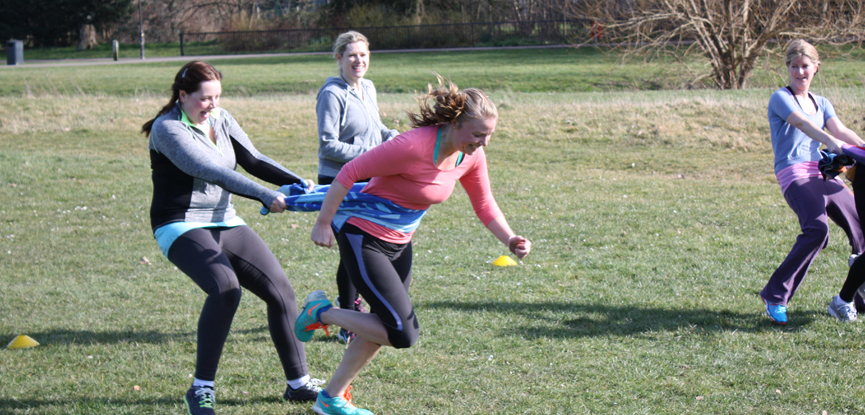 I get a lot of feedback from clients who say that they no longer get breathless when walking up stairs, they no longer find it a struggle to pick up their children, they can now run for trains and buses, or that they have entered their very first 10k race or Tough Mudder. These are huge changes to a person's quality of life and nothing satisfies me more than to see clients achieve their goals.
Aside from maintaining your REPs membership and gaining REPs points, why did you decide to undertake CPD in the first place?
I think the accountability aspect of CPD is a great motivation to book further training. We can get very caught up in our lives, jobs, businesses, etc and it is very easy to let our own professional development fall by the wayside. I am also a very competitive person by nature, so I have set myself a goal to gain 20 CPD points per year, which is only a couple of courses.
How has CPD enhanced your career?
Having the REPs badge on my website and flyers gives clients confidence that I am qualified and safe to train with. Having the badge also gave me confidence when I was starting out and wondering whether anyone would take me seriously! And, of course, if I ever decide to work in a gym, I think personal trainer CPD will look good on my CV and stand me in a very good position in terms of the jobs that I can apply for.
Do you have plans to gain any more qualifications?
Yes, absolutely. I have booked a Boxercise Instructor Training Course in October, which is 8 CPD points and Kettlebells Level 1 on 1st November which is 16 CPD points. There is a huge amount to learn right now and this will only and increase as the fitness world evolves further. The fitness industry is growing at a phenomenal rate and there will be a lot of changes over the next few years. Gap have just opened GapFit, which is their first fitness wear store. And I just noticed today, that there is a brand new, free, weekly health and fitness magazine called "Coach" being handed out at stations all over London. And I wouldn't be surprised if there was a call for the industry to be officially regulated.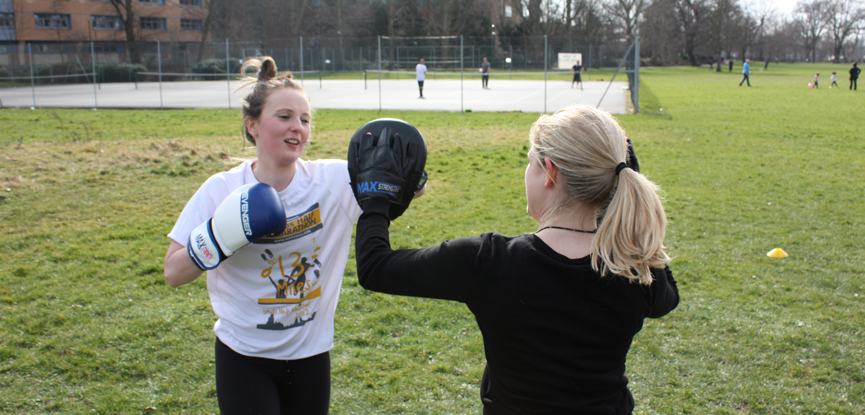 Aside from courses and qualifications, what are some of the other ways a fitness professional can enhance their learning?
Personal trainers can further enhance their learning by booking sessions with other personal trainers to find out how others train clients. We all have our unique ways of training clients so there is plenty to learn from each other.
I also find it helpful to attend group fitness classes to learn about what is going on in the industry in terms of the latest trends and what is popular. There are new classes and movements popping up all the time and they all tend to have introductory offers.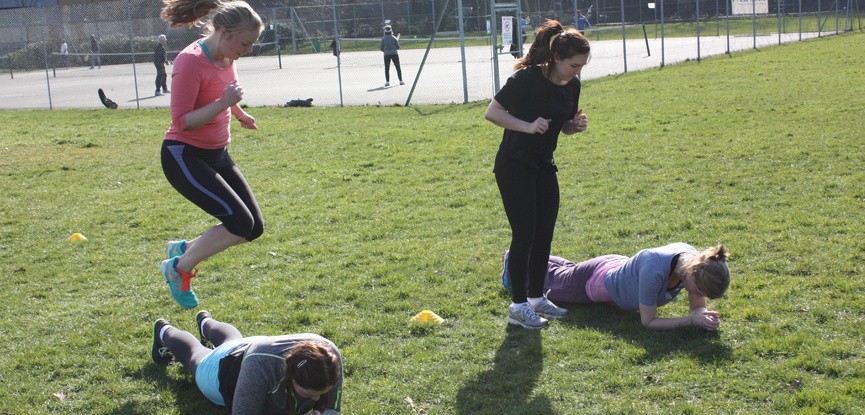 In the last month, I have been to Barry's Bootcamp, Boom Cycle and Core Collective and they are all very different. I've learned a great deal from these classes and trainers and I have even incorporated some of their techniques into my own classes. This keeps my clients happy because they want to be learning new techniques too.
And lastly, keeping up to date with the latest news, trends and research in the fitness realm is vitally important. Twitter, Instagram and health and fitness magazines and newspapers are great for this.