The fitness industry continues to boom and in the UK alone, it's now worth over £5bn. This staggering figure is thanks, in part, to the rapid increase in new premises opening. There are now over 7,000 gyms currently operating in the UK and exercise participation, with 1 in 7 adults in the UK now being a member of a gym.
This rapid rise, the explosion in popularity, isn't just contained to mainstream gyms and health clubs either. Boutique studios and gyms, the likes of Barry's Bootcamp, F45 and others, have experienced tremendous growth in the last few years as well.
Away from exercise in physical spaces, the digital realm is also experiencing a surge. Now, as we'll cover in a bit of detail, later on, the idea of working out at home is not a new concept by any means, but modern apps and platforms have matured to the point where they can provide something of a comparable experience to what you might find in your local gym or studio. In terms of numbers, the global interactive/digital fitness industry is expected to grow by nearly £4bn between 2020 and 2024.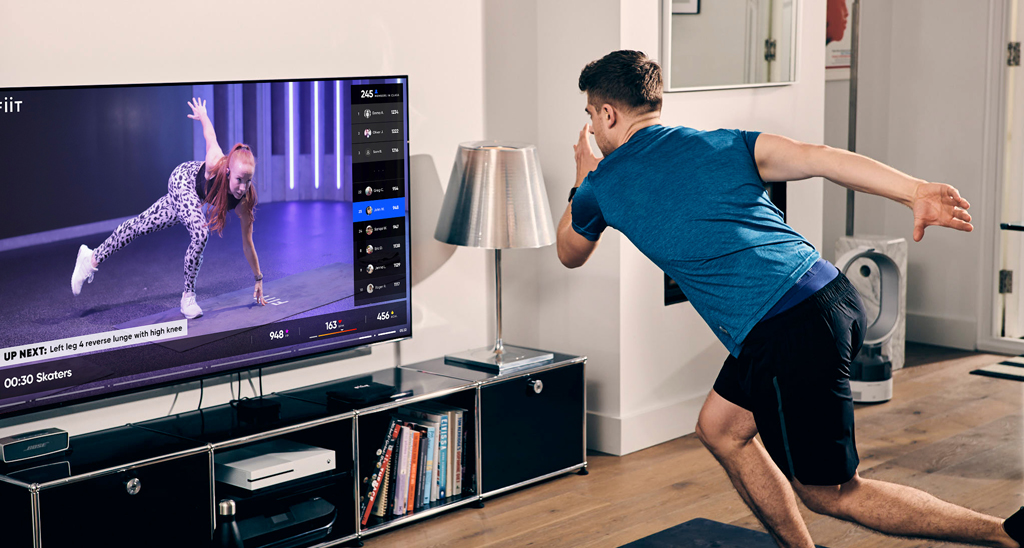 It's also useful to define what 'interactive/digital fitness' actually is. It's quite a broad term that encompasses fitness apps (e.g. Nike, Down Dog), on-demand platforms streaming live or prerecorded classes (Peloton, Fiit, Movement for Modern Life) and the emerging trend of exergaming (Zwift, Ingress). Essentially, it's any platform/medium that allows a user to digitally access some form of workout, whether live or prerecorded, or take part in a guided exercise class or session.
What's Driving Current Growth?
The rise of on-demand fitness isn't something that's simply happened by accident. A couple of key factors have been instrumental in driving growth and both mainstream adoption and popularity.
Technology
This is perhaps the most important underpinning factor. It's estimated that 83% of households in the UK have access to at least one device that's capable of engaging with on-demand fitness. That naturally includes smartphones but also includes desktop PCs, laptops, netbooks and tablets. In fact, Google estimates that around 30% of people in the UK actually own five or more of these devices.
So, in terms of having the means to access a fitness app or stream a digital class, people can do so with such ease. The maturation of 4G and the development of 5G also means that we are no longer bound by (potentially throttled) home broadband speeds, connectivity or availability.
Content creators have also been able to leverage technology like never before and produce video content, whether live or prerecorded, that is actually worth paying for. The online infrastructure, the quality (and affordability) of consumer-grade camera equipment and the various methods of content delivery (native apps, proprietary video players, Zoom etc) has meant big brands right through to individual fitness professionals are able to have an online solution.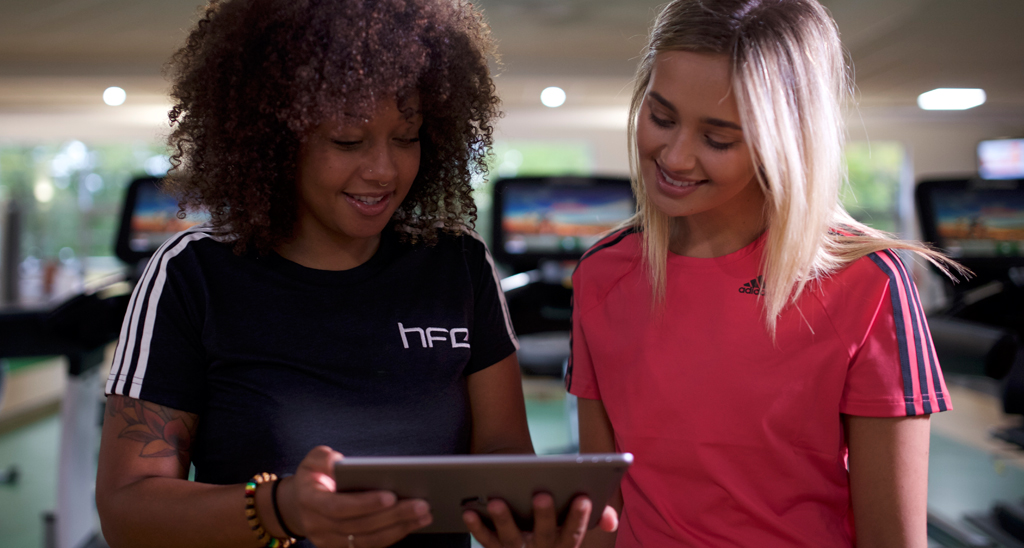 What makes using on-demand fitness platforms great is that you are being taught/instructed by a qualified fitness professional. For some, it may never match up to the experience of being in a live, in-person class, but at the very least you're being led by someone with the right credentials.
On-demand fitness platforms are striving to give users that in-studio experience at home. It sounds like a very obvious thing to state but what's required to make that happen is a lot more involved than getting an instructor on a mat and streaming it out to the internet. It's taken years for the underlying technology to be reliable enough to warrant charging a subscription.
Availability
As with any emerging trend or burgeoning market, a gold-rush mentality can often occur and that's very much been the case with on-demand fitness. For consumers, it's a potentially fantastic thing. There's such a wide array of choice to suit all tastes, preferences and price points. Competiton also makes brands and providers raise their game in terms of the quality they deliver and how competitive they are on price, all with a view to rise to the top.
At the same time, so much choice can often be a paralysing thing. It's estimated that in 2019, there were over 37,000 health and fitness apps on the Google Play store. Not all of these will deliver an on-demand fitness experience but it just goes to show how quickly the marketplace can become crowded as everyone seeks to have their piece of the pie, as it were.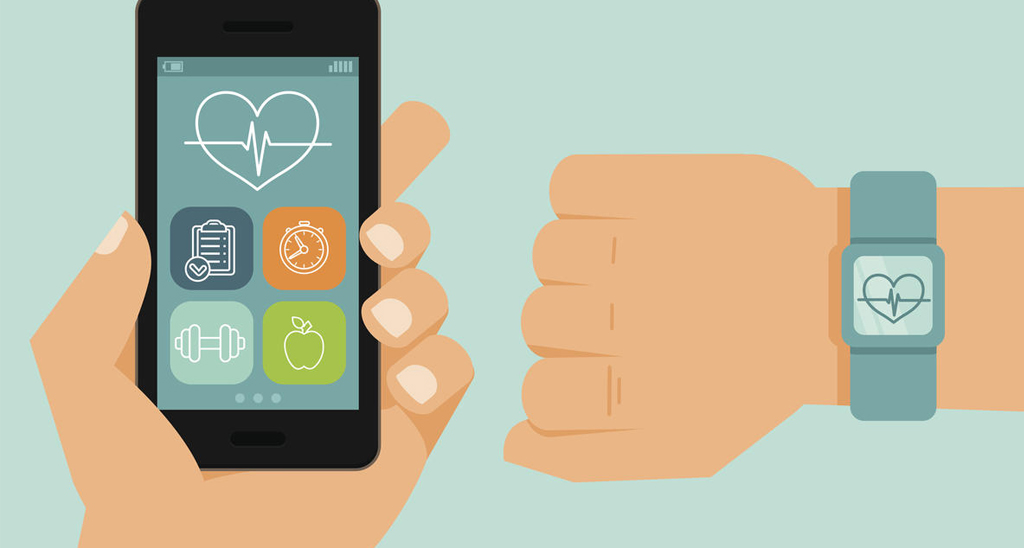 What the leading on-demand fitness platforms have done quite well, however, to make themselves stand out is tap into what's already popular without trying to necessarily reinvent the wheel. Essentially they're giving people what they want. If you look ASCM's 2020 Survey of Fitness Trends, what appears in the top 20, the likes of HIIT, yoga, training with free weights, bodyweight training and even children and exercise, have all been tapped in to, with the latter very much being the bread and butter of Joe Wicks with his recent PE live streams on YouTube.
Audience
It's by no means solely the younger generation that is facilitating the growth of on-demand fitness, but they have previously and contribute to greatly contribute.
Global data firm Nielsen found that 81% of millennials exercise or would like to, verses 61% of boomers. For clarification, a Millennial (or Generation Y) is anyone born between 1981 and 1996, while Boomers are defined as those born between 1946 to 1964. What Nielsen's survey doesn't address is Generation X (those born between 1965 and 1980) but it just goes to show the appetite younger people have for exercise.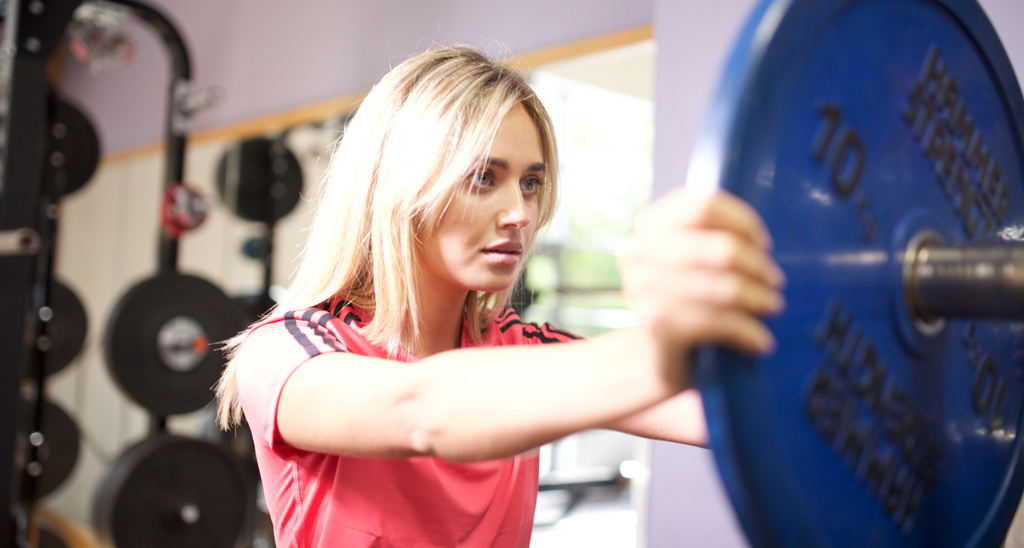 It's a point summed up succinctly by global investment bank Goldman Sachs in their in-depth look at Millennials, they say: "For Millennials, wellness is a daily, active pursuit. They're exercising more, eating smarter, and smoking less than previous generations… And this is one space where they're willing to spend money on compelling brands."
Traditional operators
Perhaps surprisingly, traditional gym operators and other fitness brands have also had their part to play. LES MILLS are arguably the biggest name when it comes to branded group exercise programmes and alongside filling the timetables of studios across the world, they have LES MILLS on Demand which offers 1,000 plus workouts. It's a bold claim but LES MILLS purport that 75% of those that use their on-demand platform also attend live classes. It's a shrewd move as it means gym-goers are staying within a brand's ecosystem.
Everyone Active is another operator who has made a successful venture into the digital space. Their offering is slightly different as they have created a platform that houses apps/workouts from other providers including LES MILLS. What's interesting about the Everyone on Demand platform can be used at no extra cost by Everyone Active members and the reasonable monthly fee of £9.99 for non-members. As regional director Duncan Jefford says: "We don't want anyone to have to make the choice between the gym and their favourite on-demand session, so we launched Everyone On Demand as a package of market-leading fitness apps."
It's not out of the realms of possibility that in the next few years or even months, every major leisure operator could have a platform or on-demand fitness solution of their own. Not just to give gym-goers the flexibility of working at home, but also to strip market share from those brands who don't have physical premises and who's only revenue stream is online.
The Evolution of On-Demand Fitness
As alluded to at the very start, the idea of exercise in the home is nothing new. While there are certain readers who probably have fond memories of performing box steps and grapevines to Mr Motivator and Jane Fonda, home fitness is actually older than you might think.
Orthopaedic machinist Gustav Ernst is largely considered to be the father of home fitness. In the late 1800s, in London, Gustav invented a portable home gym and devised a series of exercises that could be performed on it. This apparatus was made from the finest mahogany and had various cords, pulleys and weights attached to it.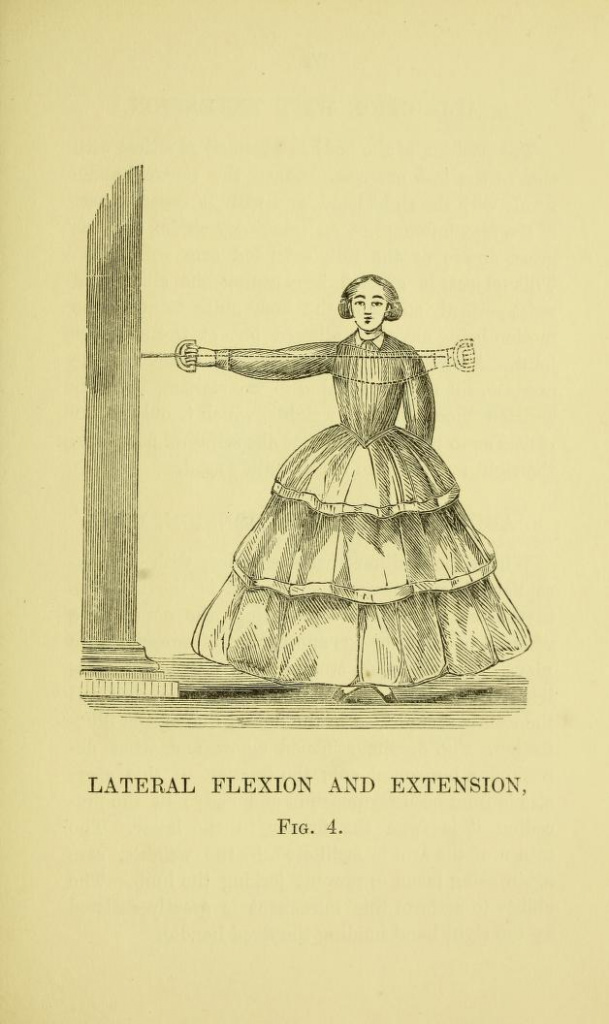 While it may look crude and almost comical by modern standards, the range of exercises that could be performed isn't a million miles away from what modern multi-gym machines offer.
What we consider to be contemporary home fitness appeared in the West shortly after World War Two. It was driven firstly by the affordability of the television and also attitudes towards women at the time. Godfather of fitness Jack LaLanne began broadcasting a TV exercise show predominately aimed at women, the idea being it would help them maintain an attractive, slender appearance for their husbands.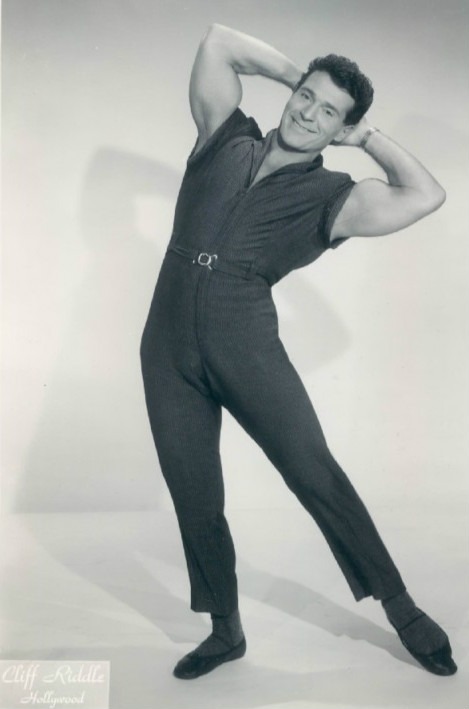 While LaLanne's workouts simply required a chair and the participant's bodyweight, the latter part of the 50s and early 1960s gave rise to a new facet of home fitness; gadgets. Slim/sauna suits, vibrating thigh belts and even the humble hula hoop were all introduced, the latter selling 100 million units within the first six months of its release in 1958.
Decades later, technology once again drove things forward, this time with the advent of the VHS player. In 1982, Jane's Fonda's Workout, based on the American actress's exercise book, exploded onto the scene and by the end of the decade, this humble tape had sold more than 17 million copies.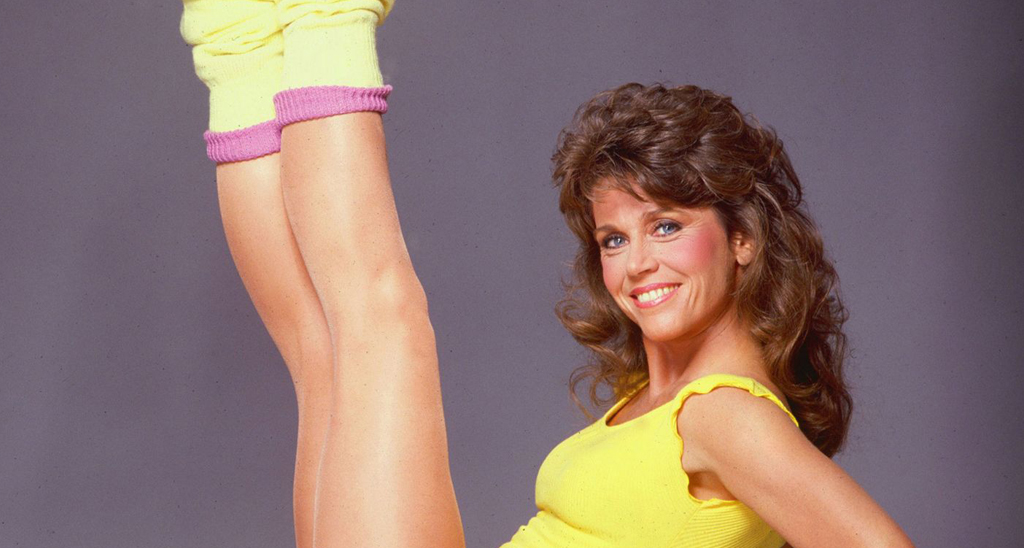 It wasn't just Jane Fonda who found success with the format. Also in the US, fitness personality, Richard Simmons had immense success, as did actress Suzanne Somers with Thighmaster. In Australia, the household name was model Elle Macpherson, while in the UK, Mr Motivator was the face were most likely to see on your TV screen.
The 1980s can be seen as an inflexion point where the standard idea of home fitness, perhaps just exercising without guidance, truly became what we think of as on-demand in the present day. What you had with these workouts, something that's carried through to modern-day platforms is an exercise programme delivered by an energetic, enthusiastic and relatable instructor. While it wasn't truly interactive as the workouts were prerecorded, they gave the exerciser a sense of agency.
Technology continued to develop, VHS videotapes gave way to DVDs and the type of equipment you'd found in a gym (treadmills, stationary bikes etc) became more and more affordable for the home. This essentially takes us up to the present day and the on-demand platforms that are currently setting the world alight.
The Most Popular On-Demand Fitness Platforms
The market may one day become completely saturated (even more so than it is now) as more and more look to launch their own platforms. Right now, however, there are a few brands who really striving to break down and provide an experience comparable to real-life classes. This list is far from exhaustive but here are some of the best on-demand fitness platforms available:
Movement for Modern Life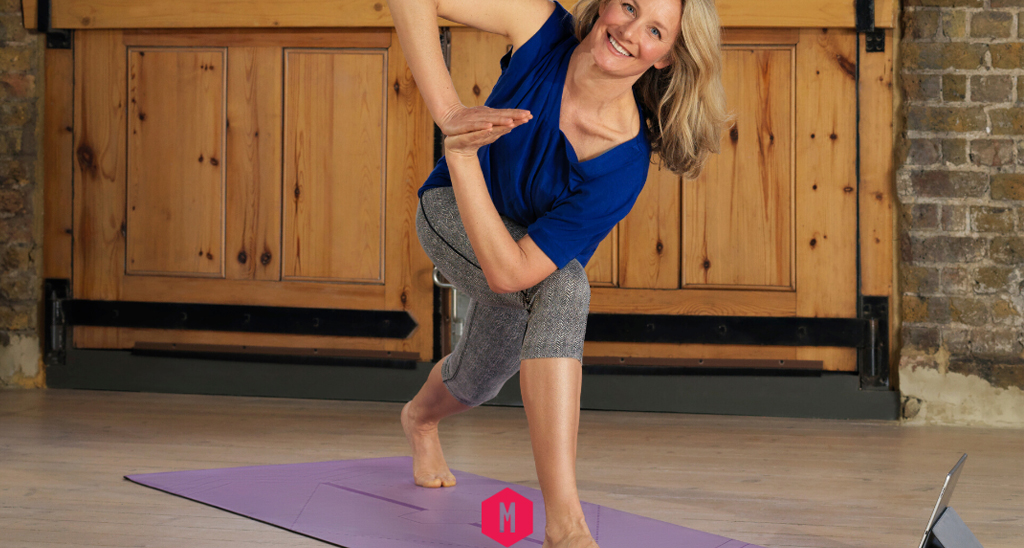 Movement for Modern Life (MFML) was founded by Kat Farrants in 2013 with the aim of revolutionising online yoga and wellbeing. It's something you could argue they've done with aplomb with Vogue dubbing them the 'Netflix of Yoga'.
In Kat"s own words, she says:
"I founded Movement for Modern Life for many reasons. First of all, I worked for years in the city as a solicitor and found that I'd spend all day making sure I could leave the office on time to get to my favourite teacher. Invariably, I'd miss a class. So I spent more time stressing about getting to class than my job! Then I moved to the countryside and left the daily grind, so I decided it was time to let the best teachers come to me so that, finally, classes could fit into my schedule.
I believe that life really is better when we move more, breathe more deeply and start to live a little more consciously. Movement for me has been fundamental in healing deep physical and emotional wounds, as well as simply bringing joy into the day. I would love for people to experience these online classes, which range from fives minutes to one and a half hours, as a tool in their toolbox for life.
I love all kinds of movement, yoga is a particularly good form as it moves the body in every different way at once, but it's just moving and breathing. There is no need to wait until you drum up the courage to get to a studio, no need to look a certain way or fit into expensive yoga gear, just move, move in your pjs, move in your dodgy tracksuit bottoms, move at home, in the office, wherever you are. And keep on moving for health, happiness and strength."
What Modern Movement for Modern Life really excels at is providing choice. They currently have over 1,300 classes available, delivered by a wide range of world-class teachers (including HFE contributor Sally Parkes). The classes are categorised by style (Pilates, Vinyasa, Mindfulness etc), emotion, benefit, level, duration and even teacher. With MFML you truly have the flexibility to find a class that matches your individual workout, or even relaxation goal.
Classes can be accessed via the MMFL site and they also have an iOS and Google Play app for phones and tablets. There two subscription tiers available, monthly and yearly, and either plan comes with a 14-day free trial.
Movement for Modern Life has kindly provided a special offer and you can get 20% off a monthly or yearly subscription by visiting our graduate offers and discounts page.
Fiit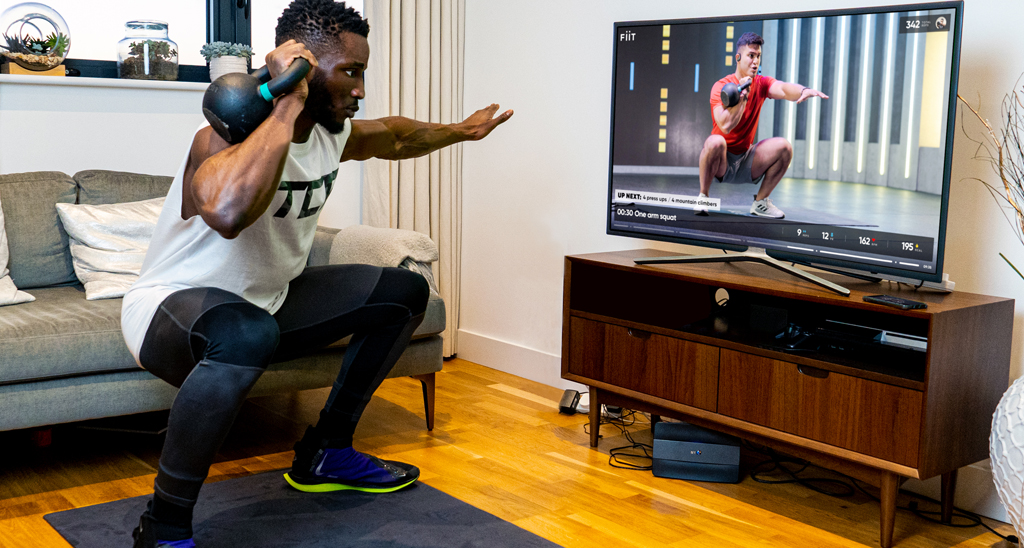 Founded in 2017, Fiit began with a vision of making the world's best classes, from the industry's most notable instructors, accessible to everyone. Fiit workouts fall into three categories: Cardio (HIIT classes), Strength (bodyweight, equipment and resistance sessions) and Rebalance (yoga, Pilates and mobility workouts).
Their range of classes are backed up by a roster of world-class instructors and this really is something Fiit hang their hat on, particularly in their marketing. Even at glance, you're likely to recognise a fair few names including Matt Roberts, Adrienne Herbert, Cat Meffan, Courtney Fearon and many more.
Fiit is accessible via an app and that can also be connected to a TV providing the have the right cables/casting functionality available. One of the biggest benefits of connecting up to a TV is that you're able to get on-screen heart rate, calories and reps information. There are even live leaderboards which adds a nice, competitive edge to classes for those that are looking for it.
Membership is available monthly, quarterly or yearly and you can get 25% off any tier by visiting our graduate offers page.
Peloton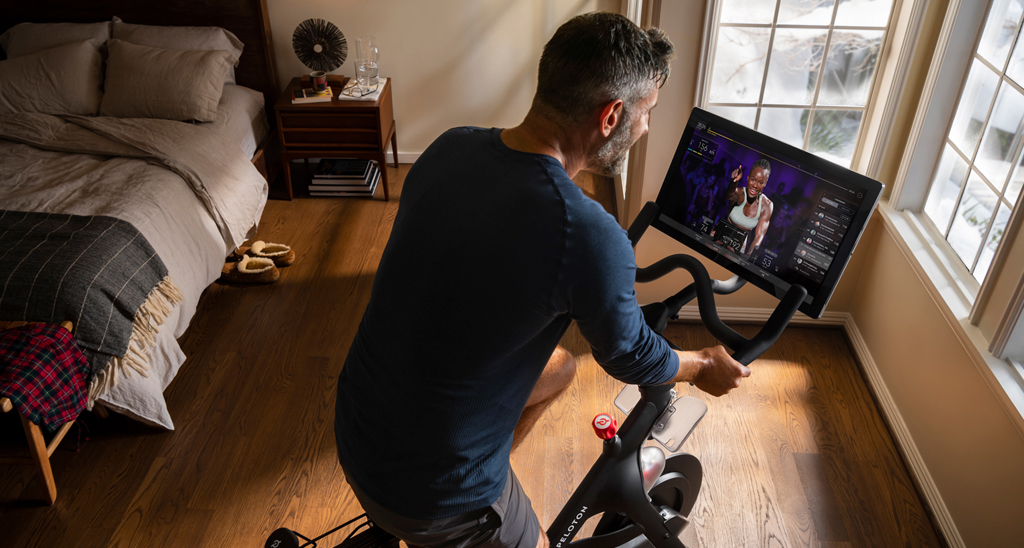 Despite the lofty price of the bike you need to take part in classes, it hasn't stopped numerous media outlets from dubbing Peloton 'the future of fitness'. Launched in 2013 with the help of a crowdfunding campaign, Peloton has really taken the world of on-demand fitness by storm.
Peloton's primary sell is their live and on-demand studio cycling classes. You're not going to be getting the same thing every time as they offer a wide range of styles and experiences, some with live DJs, others focused on low impact, intervals and endurance.
To get full Peloton experience you'll need to sign up for their All-Access Membership. It costs £39 per month and that grants you access to every live and on-demand class they have available.
Studio cycling isn't all Peloton offers which will be welcome news if the bike is currently out of your price range. For £12.99 a month, the Digital Membership offers over ten types of workouts including stretching, meditation, yoga and strength training.
If you enjoy your on-demand cycling classes, why not consider completing a group indoor cycling course?
WithU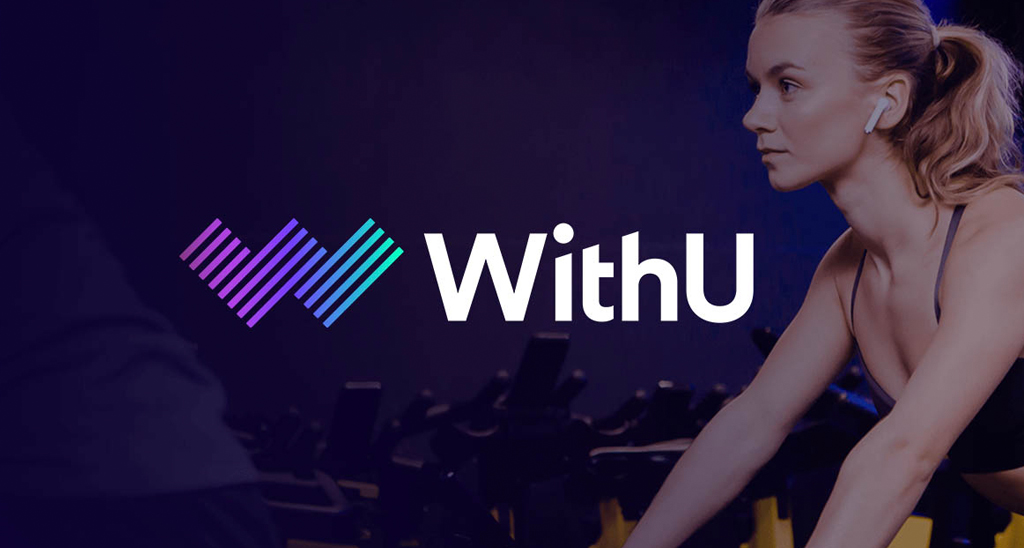 WithU's pitch is slightly different from other on-demand fitness platforms out there as they focus primarily on audio-led sessions rather than visual ones. They do of course demonstrations of the exercises you'll be performing but the aim is to have you focusing more on what you're doing over what you're watching.
The one-on-one instruction is designed to give you the feel of having a qualified personal trainer or instructor right there with you. Workouts are incredibly varied and over everything from HIIT, bodyweight sessions, yoga, rowing and outdoor running.
WithU offers an initial 7-day free trial and rolling monthly plans are available for £7.99 a month or there's an annual plan priced at £59.99 a year.
LES MILLS on Demand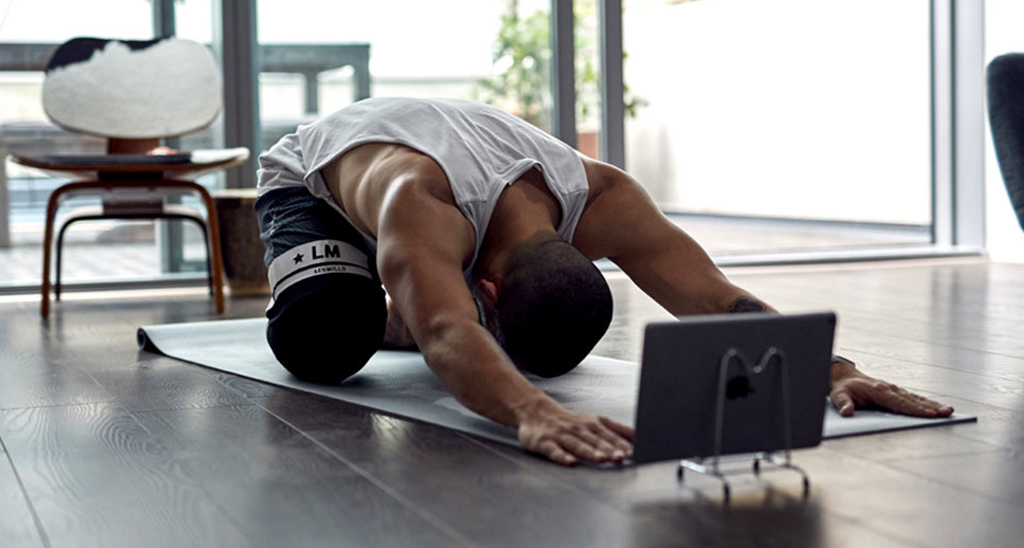 When it comes to branded group exercise classes and concepts, they don't get much bigger than LES MILLS. Their on-demand app grants you unlimited access to over 12 fitness programs including the ever-popular BODYPUMP, BODYCOMBAT and BODYBALANCE. All in all, that's hundreds of workouts to suit various fitness levels, goals and ages.
For those are already familiar with attending classes in a gym, LES MILLS promises an experience that is just as challenging and rewarding. They also provide access to a private and global Facebook group allowing to connect with likeminded people.
LES MILLS on Demand has three subscription options: monthly, 3-monthly and annually and each tier has a 14-day free trial. For complete flexibility, the platform can be accessed via a computer, phone, tablet or the smart TV app.
A Look to the Future
As on-demand fitness platforms and services continue to be created and developed, what's clear is that the underlying technology used will always be a strong driving force by success and consumer adoption. This doesn't just relate to how a user interfaces with the platform, for example, Mirror's LCD screen (pictured below) or FightCamp's boxing glove sensors, or even virtual reality and artificial intelligence, but also how integrated these services become with our daily lives.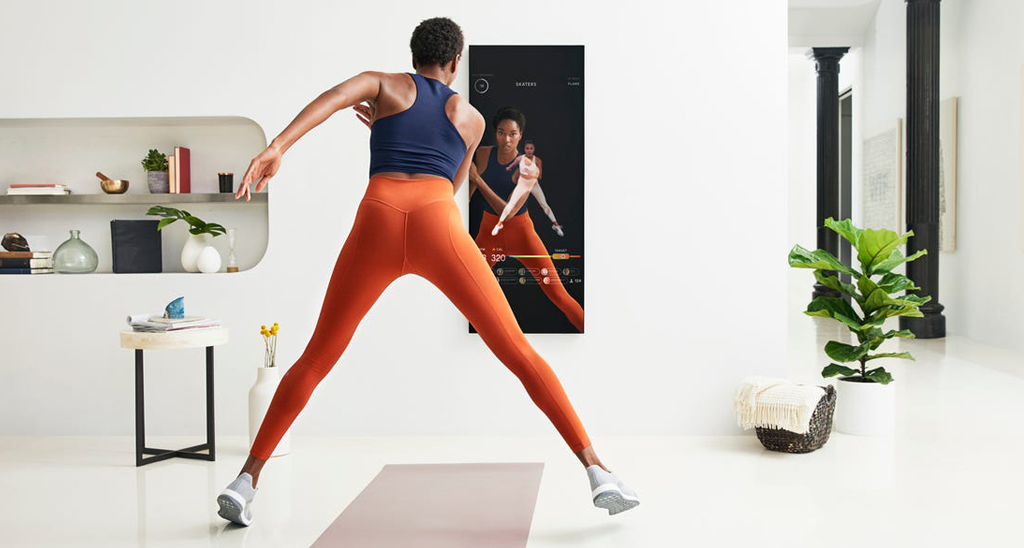 Never one to shy away from entering a crowded market, it will be interesting to see how the likes of Apple fair when they launched their rumoured subscription-based fitness offering. According to sources, it will seamlessly integrate with iPhone, iPad, Apple TV and Apple Watch.
Facebook is another who have recently introduced the ability for personal trainers, group exercise instructors and small gyms to stream online workouts and take payment.
Regardless of what direction on-demand fitness takes, what's clear is that the market is only going to grow and the choice for those looking to exercise from the comfort of their own homes is going to increase.