Yoga derives from the ancient Sanskrit word 'yuj', which means to merge, join or unite. Those who practice it strive to achieve a union of mind, body and universal spirit, as well as perfecting the art of knowing oneself. Yoga is steeped in ancient Indian tradition, which dates back 5,000 years, and it is a very inclusive practice that is inviting for all abilities and ages, regardless of spiritual beliefs. Today, yoga blends ancient ideas and practices with current principles of anatomy, physiology and other scientific developments.
Benefits of the practice extend far beyond mental clarity and stress relief. Activities in yoga typically focus on developing the function of the muscular and skeletal systems, collectively referred to as the musculoskeletal system. As there is little to no impact involved with a typical yoga session, it can even be suitable for special populations such as older adults and pre-postnatal women.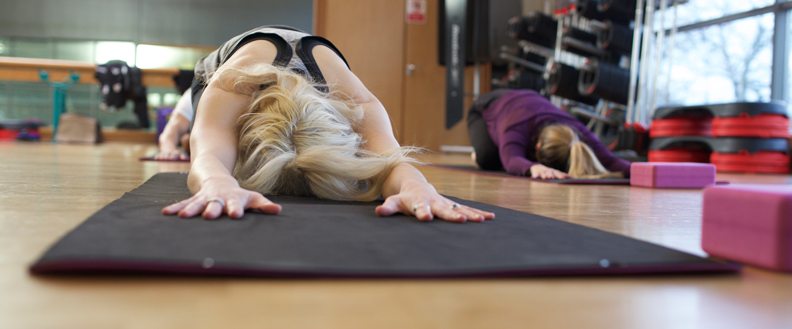 In yoga, those who partake in sessions are generally referred to as students, while the instructors are commonly referred to as teachers; this differs from the usual terminology used by the rest of the health and fitness industry.
With yoga, it is not simply enough for a teacher to relay information and knowledge to their class, they must become masterful of the principles of the practice, an authority in their own right, and a role model to their students. A yoga teacher primarily teaches a combination of postures, referred to as asanas, breathing activities, known as pranyamas, and relaxation and meditation techniques. Combined, these facets are used to support the health, fitness and general well-being of students.
A yoga session can typically take place in a gym, health club, community centre, private studio or even a dedicated holiday retreat. Yoga is typically practised on a non-slip mat and can involve a variety of props including blocks, straps and bolsters.
Qualities Needed and the Responsibility of Teaching
Yoga teachers are required to plan and teach a range of carefully choreographed and sequenced asanas. As a student's wellbeing, mental and physical health can all be improved, it's of paramount importance that teachers are able to deliver sessions in a space of calm, relaxation and peace. It's not an environment suited for those with a loud, extroverted style of instruction.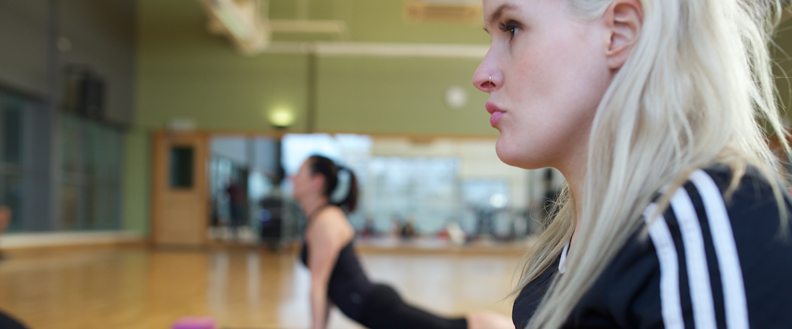 Becoming a successful yoga teacher does not simply rely on the knowledge of asana and pranayama techiques, it involves being a leader and leading by example. Regular self-practice is an absolute necessity and those who devote themselves to the practice, and embody the philosophies of yoga, see this as a lifelong journey – rather than a hobby or pastime.
Students may not always perform asanas and pranayamas with good technique, so the responsibility lies with the yoga teacher in question to adopt a flexible and patient approach. Students will inevitably vary wildly in terms of their age, prior experience, body shape and temperament. Because of this, sensitivity, empathy and keen observation skills need to be employed at all times.
Qualifications
The industry's most popular yoga qualification is the Level 3 Diploma in Teaching Yoga and this is certified by an awarding body such as CYQ or Active IQ, and delivered by an accredited training provider. This qualification carries 20 CPD points with Register of Exercise Professionals (REPs); the maximum that can be awarded for a single qualification.
There are no formal prerequisites with this Level 3 qualification, though a passion for yoga and an experience of attending classes are almost a must. Other yoga qualifications are available and these are certified by the likes of the British Wheel of Yoga, The Yoga Alliance and the Independent Yoga Network. These organisations provide their own professional membership and insurance for graduates on their courses.
Employers and Opportunities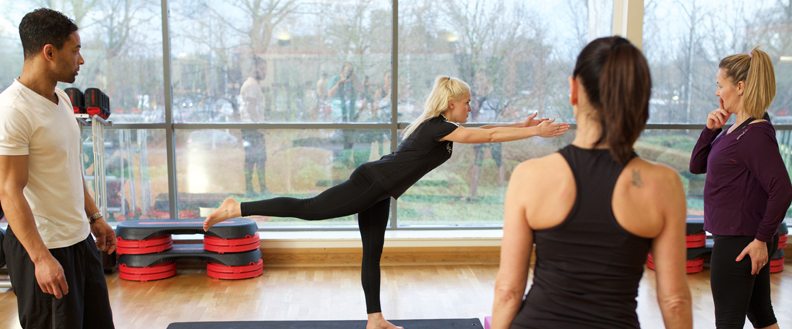 As a qualified yoga teacher, there are a number of lasting employment opportunities available. A few of the most popular places include:
Private health clubs and gyms

Retreat/holiday centres

Private yoga studios

Local authority leisure centres

Exercise referral schemes*

Working one-to-one with clients in their homes
*Requires a Level 3 Exercise Referral qualification
Pay
Freelance yoga teachers are usually paid on a class-by-class basis, or an hourly rate, this can vary considerably between employers.
Certain employers will require teachers to be registered as self employed and invoice the business for their work. Others will prefer to operate a payroll scheme with tax and National Insurance deducted at the source.
Employed or self-employed yoga teachers will typically earn between £20-30 per session. Independent teachers who run their own sessions, whether that's in a hired, leased or owned facility will have a much higher earning potential.